In just a couple of days, Kenya's high court is expected to make a ruling that will turn the tide for Lesbian Gay Bisexual Transgender and Intersex (LGBTI) rights in the country.  Same sex relations in Kenya are outlawed under the penal code and considered punishable with a sentence of up to 14 years. While majority of activists have been on a campaign turf to push the courts to make a fair decision to repeal the draconian law, their counterparts in Kisumu chose to celebrate freedom through arts and culture during the International Day Against Homophobia, Biphobia and Transphobia (IDAHOT) on 17 May 2019.
Sikika Arts Extravaganza: using art to tell stories
The festive event: Sikika Arts Extravaganza organised by the Nyanza, Rift Valley and Western Kenya Network (Nyarwek) in partnership with Kisumu Peer Educators Youth Group (KISPED) had one goal: to create a free space where Sexual Orientation and Gender Identity (SOGIE) rights can be celebrated and equally recognised as an essential human right in society.
Focusing on this year's theme: Justice and protection for all, the event hinged on creating alternative avenues where LGBTI persons can freely express themselves through music, art, fashion and spoken word poems. In addition, the extravaganza provided an incredible opportunity to promote equality, break stereotypes and influence perceptions towards the LGBTI community particularly among the youth, opinion makers and local authorities in Kisumu.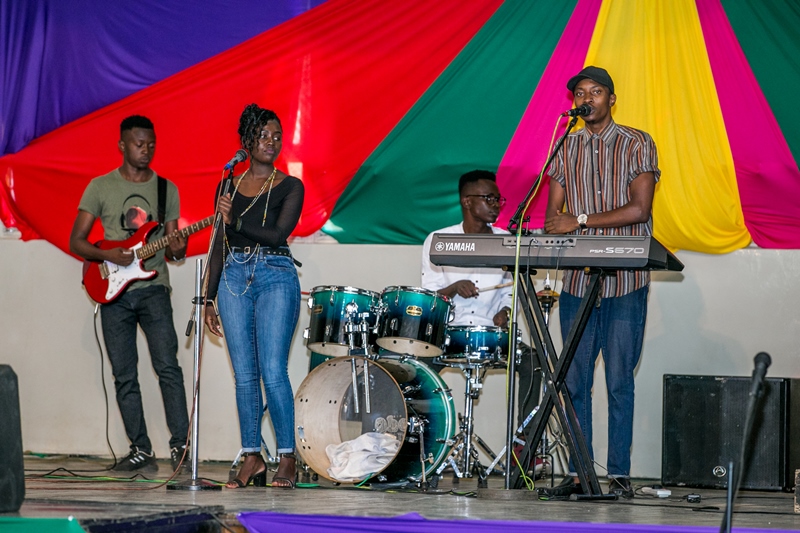 The event also featured a talent search where artists that were considered the best in curation of content were vetted by panel of judges and awarded for their prowess.
Acceptance of LGBTI persons in Kisumu gained spotlight in 2018 when Members of the County Assembly (MCAs) unanimously passed a motion to shutdown clinics that provide vital healthcare services to key populations living with HIV/AIDs. This was a decision that was soon overturned by a committee in the assembly and has never borne fruit.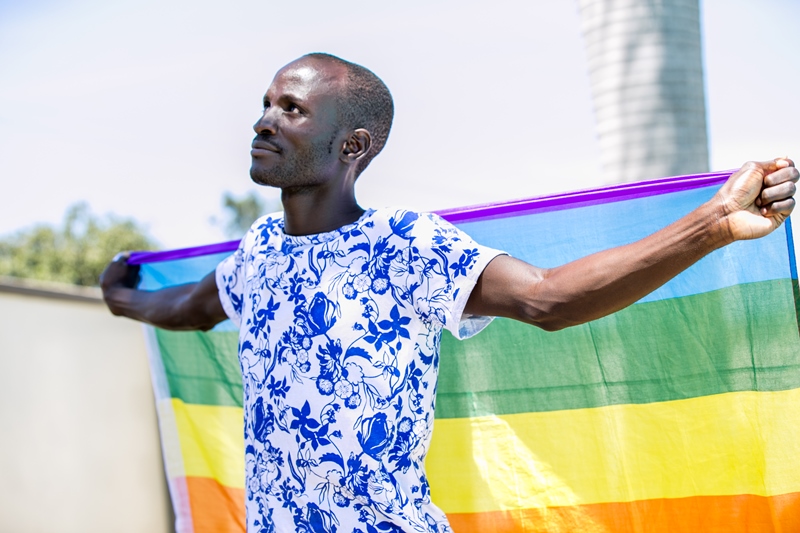 Speaking during the extravaganza, KISPED's Leakey Ochieng noted that the climax of the extravaganza was engaging heterosexual artists to pass information on queer stories that illustrate why diversity is a good thing for society. ''We need to tell stories particularly on acceptance and justice towards the LGBTI community. The extravaganza touches on various topics such as role of religion and sexuality, human rights, family and culture towards enabling an inclusive society,'' he added.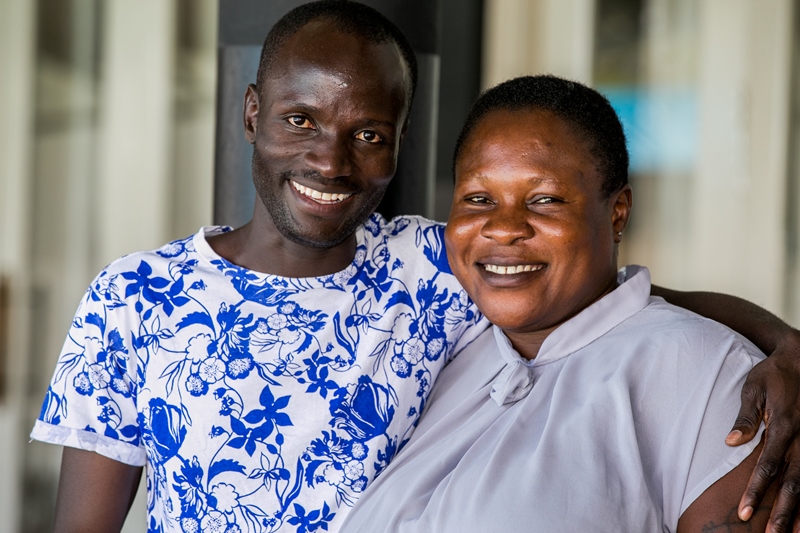 Interview with Nyarwek's Executive Director: Daniel Onyango
Hivos East Africa's Communications Manager, Sally Akinyi (SA) had a sit down with Daniel Onyango (DO), the founder of Nyarwek to get a glimpse of  the experiences of LGBTI persons in Kisumu and the role of his organisation in the ecosystem.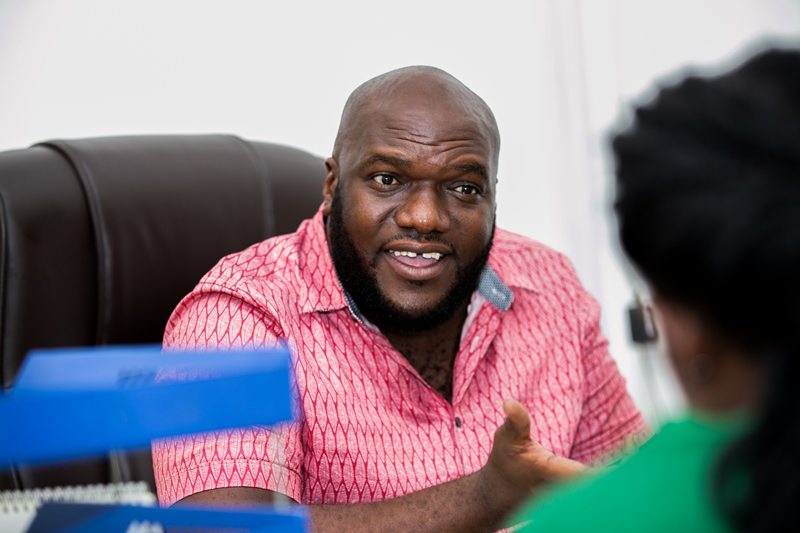 SA: Tell me about yourself
DO: I am a trained clinician, human rights defender and currently the Executive Director of Nyarwek. My experience has been on advocating for sexual health and human rights for key populations such as Men who have sex with Men (MSMs).
SA: What's the story of Nyarwek?
DO: Nyarwek was founded in 2009 to advocate for the rights of LGBTI persons in rural and peri-urban areas of Kisumu. We have however expanded to other parts of Kenya such as Western and Rift Valley. Our story pans out from a space where there was no realisation of LGBTI rights and the necessity to create safe spaces for this marginalised community. Access to health care services has been a key priority of our outreach. A key achievement of our work has been on changing harmful narrative around LGBTI persons with a simple belief: Let Good be Told in Us.
SA: Tell us about your journey with Hivos East Africa
DO: Hivos East Africa has been a friend and ally for many years. They first reached out to us (Nyarwek) to support our work around safe spaces and currently fund the Utunzi platform which allows LGBTI persons to report and document incidences of violence against them.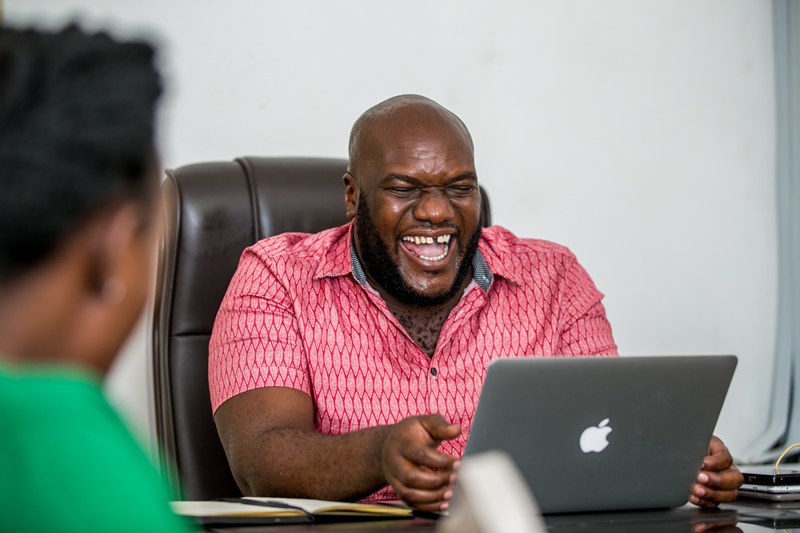 SA: You have done quite an impeccable job on sensitizing religious leaders. Tell us more
DO: My argument with religious leaders has been simple, we do not want to change the concept of the bible or Koran but simply gain acceptance as individuals. The interplay between religion and sexuality is quite a difficult turf to counter but it possible to have a win-win situation. Our approach has been through partnering with religious organisations to increase tolerance and acceptance of LGBTI persons. To date we have trained 600 religious leaders across Kenya who are now considered allies.
SA: Kisumu seems to have a rich history of celebrating IDAHOT. How has it been?
DO: Kisumu's first IDAHOT was supported by the County Health department. This was a huge win in terms of acceptance and paved a new journey of working with the local authorities. Our focus during IDAHOT has been on bringing allies together by simply tailoring conversations on the need to treat everyone with dignity and respect regardless of their sexual orientation and gender identity.
SA: What's unique about this year's IDAHOT?
DO: Our event: the Sikika Extravaganza is looking to amplify the voices of LGBTI persons and enrich the linkages between them and heterosexuals in order to gain acceptance. That's why we are using music, arts, fashion to highlight issues that LGBTI persons grapple with on a day to day basis.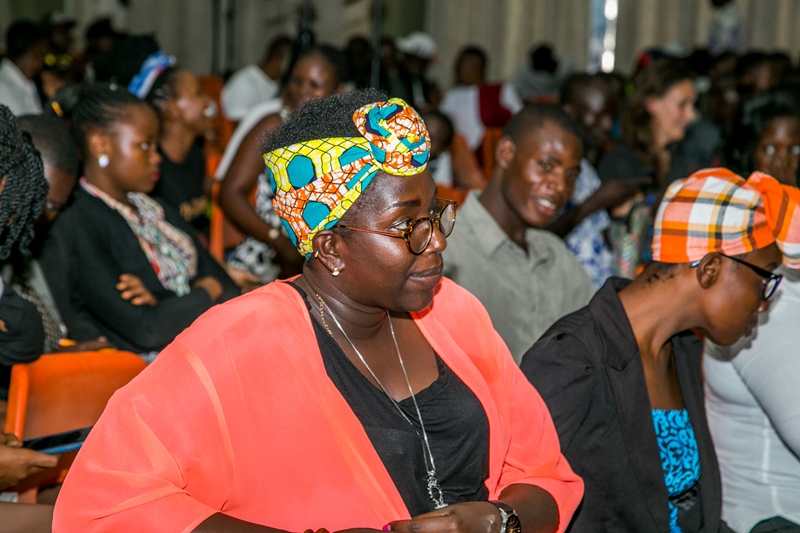 Hivos East Africa supports Nyarwek's Utunzi platform to report, document and follow-up on cases of violence against LGBTI persons. Additionally, Strong in Diversity (Hivos East Africa's programme funded by the Dutch Ministry of Foreign Affairs) provides supports Nyarwek to promote inclusion of LGBTI+ people in society and recognize their rights by opposing discrimination and stereotyping.