"Zimbabwe is open for business!"
The catchy slogan of the new Zimbabwean government is clear and inviting. When international business invitees travel from the airport to the capital Harare, they will be positively impressed by the innovative solar-powered streetlamps along the airport road. But continuing further, they will soon realize that this bright entrance is just one beacon of light in a much gloomier reality. Despite Zimbabwe's great potential, power outages and energy poverty are still widespread. 63 percent of the population has no reliable energy access, reaching 90 percent in rural areas, according to Sustainable Energy for ALL Initiative.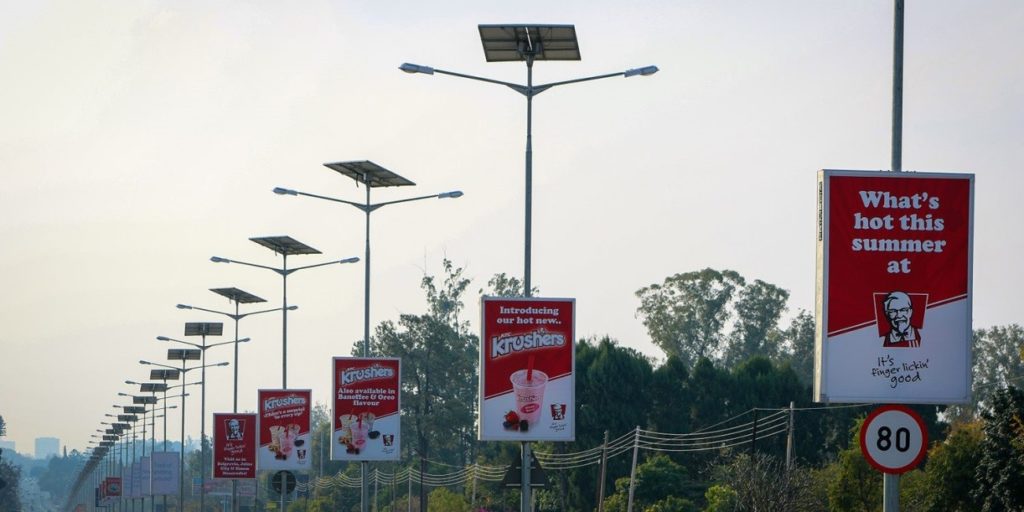 Award-winning renewable energy journalist
Watmore Makokoba, a 37-year-old Zimbabwean award-winning investigative journalist, has made it his life's mission to change this bleak situation. He grew up in a rural community in the west of Zimbabwe and is now living with his wife and three children in Harare. His reports focus on how energy poverty affects poor communities, how renewable energy brings hope and changes livelihoods, and how much policy frameworks affect the growth or stagnation of renewable energy in developing countries.
If anyone knows what needs to be done, he does. So Hivos asked Watmore to break down the current state of energy affairs in Zimbabwe for us.
How to solve energy poverty
Watmore sees three challenges. The first is that Zimbabwe needs to move away from heavy reliance on fossil fuels, specifically coal. "Coal mining has caused untold catastrophes and extensive pollution. Some 43 percent of Zimbabwe's power is generated from thermal stations, but this has proved to be expensive, insufficient and polluting. And with such high levels of energy poverty in the country affecting mostly women and children in poor communities, it is really simple: everything has to change."
Renewable Energy and human rights
Frequent power outages are another problem, Watmore says. They seriously disrupt citizens' daily routines, endanger the economy and cause safety and health hazards. He points out that Chapter 4 (Part 2) of the Constitution of Zimbabwe guarantees citizens the right to food and water, health care, life and safety. "It is a human right to have safety during the night, healthy food and a fair chance on earning an income during the day. This should be facilitated by the government, and reliable access to clean energy can help a great deal to secure these rights."
Foreign investors preventing progress
The third challenge Watmore mentions seems an obvious one. "Money should not be invested in things that are not working."
According to the African EU Renewable Energy Cooperation Program, Zimbabwe has strong potential for electricity generation from hydro, solar and biomass resources. But so far, only a fraction of the country's hydro energy potential has been exploited. Solar and biomass resources also remain largely untapped.
"Right now, the government could leapfrog to a clean energy-powered economy. Unfortunately, the opposite is happening. New funds are being allocated for dirty, old world solutions," Watmore tells us. In June this year, the state-owned Hwange Thermal power station, the country's largest coal-fired power plant, received a $1 billion Chinese loan to expand. India recently made investments of $333 million towards upgrading ineffective old thermal stations.
And yet Watmore's solutions also seem obvious. "If the same funds are directed towards green energy, especially in rural areas, the direct effect on living standards will be life-changing for a big part of the population, and the economy will receive a necessary boost. With around 300 sun days a year, solar power clearly has the biggest potential to solve the energy crisis once and for all."
Glimmer of hope
Despite these investments in dirty energy sources, Watmore still has a cautious reason for hope. President Emmerson Mnangagwa has started to talk about renewable energy and commission research on it, which is a welcome change. But Watmore warns, "If Zimbabwe holds on to a centralized state-owned energy grid, and the government consolidates current unsustainable power structures, things will not change for the better, and we won't come remotely close to achieving the UN Sustainable Development Goals 7 and 13 by 2030."
Bottom to top, not top to bottom
But Watmore emphasizes it is not only the government's responsibility to make change happen. "It is necessary that civil society takes its role too. A revolution takes place from bottom to top, not the other way around."
Watmore's personal mission is to increase awareness and knowledge, also in rural areas. "As a reporter, I feel my mandate is to raise a voice for the voiceless, inform policy and affect necessary change that will see lives transformed. When informed, people start moving, take matters in their own hands, and change comes from within civil society."
Especially when they are aware of their right to access clean renewable energy, he adds. For example, a solar light can already be bought for 7 or 8 dollars, and the combination of solar energy and decentralized mini-grid offers a real potential for people to eventually produce their own energy. "Eventually, it will be possible to feed excess energy back into the system and earn an income."
How a media training changed his reporting
When asked how many renewable energy journalists there are in Zimbabwe, Watmore laughs, but quickly turns serious. "After the media training I received conducted by Hivos and Climate Tracker, for me, reporting on climate change has never been the same. This kind of workshops help an increasing number of journalists understand the fact that energy poverty is a huge problem, and that reporting on it in a way that puts a human face on the issue opens lots of doors."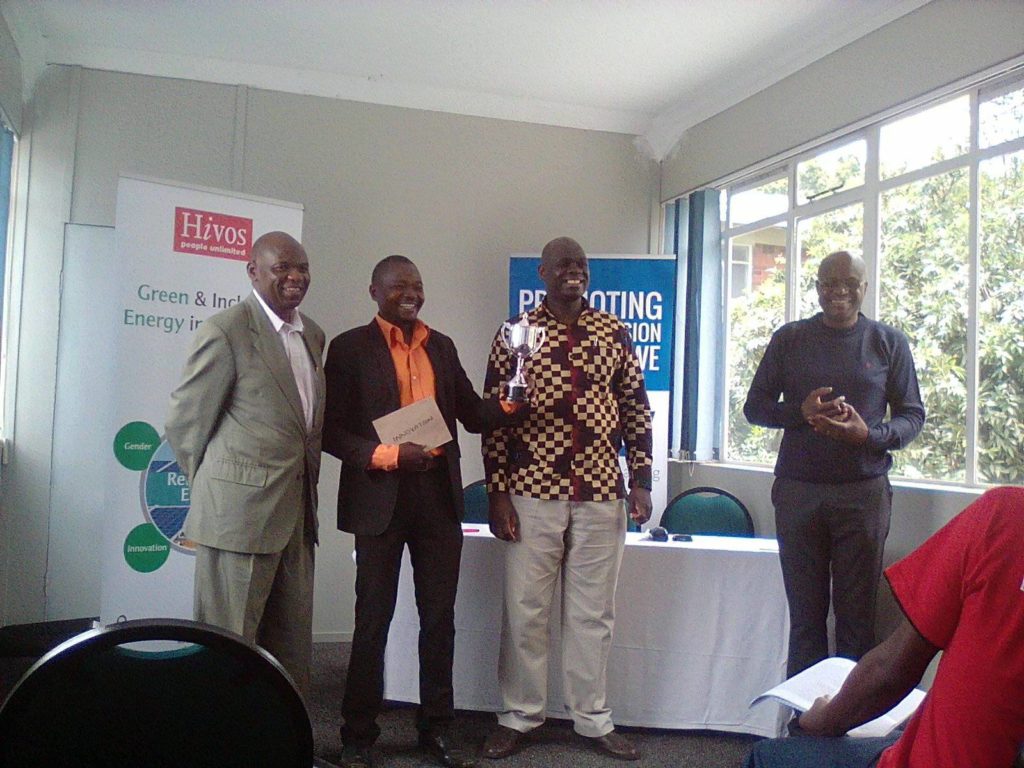 Watmore now focuses his reports more on the people affected. "An energy story is not a technical write-up, but a real-life story of a mother, sister or brother in a poverty-stricken community desperate to make themselves heard." He also believes the media has a big role to play in filling the huge information gap between technocrats, where much of the information circulates, and the most vulnerable.
NGOs and international initiatives
Recent improvement in the uptake of renewable energy in Zimbabwe and other parts of Southern Africa, Watmore points out, is also largely thanks to the efforts of INGO's such as Hivos. He feels they have done tremendous work to empower civic organizations, government ministries and the media to promote investment in renewable energy. Another positive impulse will come from the UN Climate Change Conference (COP24), which Watmore is attending. "This kind of high-level engagement between countries and their experts ignites initiatives and puts necessary structures and mechanisms in place to work towards a more free, fair and sustainable world for all."
Vision for the future
It is this contribution from civil society organizations, government and private players that makes Watmore optimistic about the future. "I am very confident of a green energy-powered Zimbabwean future. With the right political will and commitment to invest in renewable energy, energy poverty can be overcome and Zimbabwe can undergo a complete transformation in the next ten years."
Watmore's dream is to see his country achieve sustainable, inclusive and accessible clean energy for all. "As a media person, I see this as a revolution where everyone is a revolutionary, and I want to play my part to achieve this. If more journalists awaken and start raising a voice, and all parties take their responsibility, a transformation is most likely to dawn."
Watmore Makokoba is attending the COP24, held from 3 to 14 December 2018 in Katowice, Poland. You can follow him @wmakokoba on Twitter or on LinkedIn. You can read one of Watmore's articles in The Beam Magazine. To catch up on our COP24 side events, visit our Green & Inclusive Energy website.