Thanks to the Philippine human rights organization Gayon Albay LGBT Org. Inc., LGBTIQ+ people from the Bicol region can make their voices heard in local politics. Over the past two years, the organization has built a strong network of 27 local LGBTIQ+ organizations. With greater visibility and ownership in local government bodies, violence against members of the community should decrease.
Big steps taken
"For LGBTIQ people in our region, participation in local politics is essential to gain a voice," says Toots Estrada-Rivac, founder of Gayon Albay LGBT. "That way we can stand up for our rights and get funding to help our community. Thanks to support from the Hivos-Oxfam Voice program, we have made great strides in this area in recent years."
Gayon Albay LGBT has already helped 12 of the 27 local LGBTIQ+ organizations to formally register. In this way, they can become members of local government bodies in areas such as health, AIDS, and tourism, and local development agencies. "We've also provided training, for example in organizational development, financial management, and effective lobbying for anti-discrimination laws. And we've organized meetings for the network to introduce itself to local authorities," Toots explains.
2020: disastrous year
The year 2020 was disastrous for the Philippine Bicol region, with three devastating typhoons and the Covid-19 pandemic, leaving many LGBTIQ+ people without an income. "Many of them are freelancers and have been out of work," Toots tells us. "Our influence in local politics came in handy then. For example, we lobbied for packages of food and care products to help those hardest hit."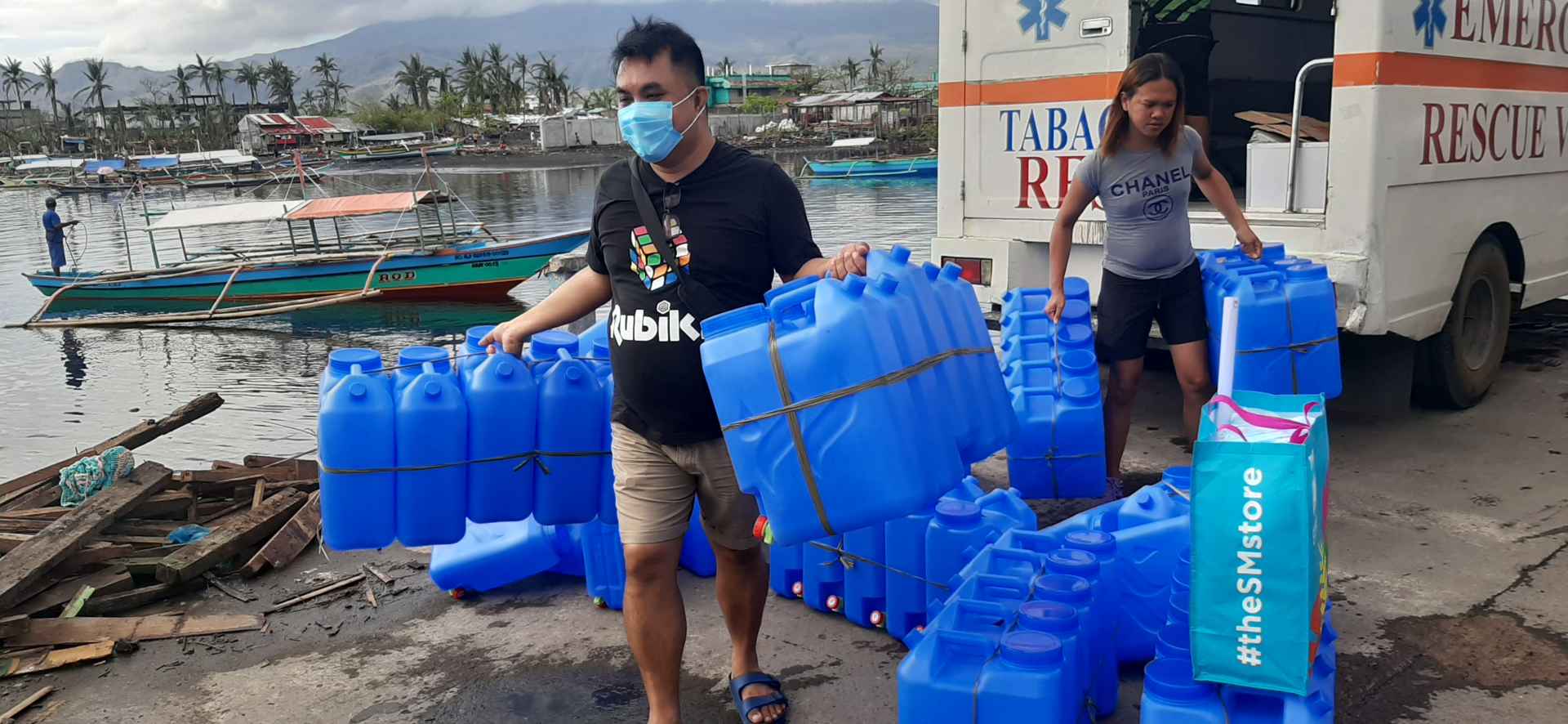 Higher positions and less violence
Gayon Albay LGBT has long been committed to the acceptance and inclusion of the LGBTIQ+ community in the Bicol region. It started in 2008 and was formally registered in 2011.  At first, it mainly worked on promoting LGBTIQ+ organizations, HIV/AIDS programs, and trying to get an anti-discrimination law passed in the province of Albay. "Unfortunately, our legal advocacy failed due to opposition from the Catholic Church," sighs Toots. "After that, we continued our lobbying work and participated in various local and national government organizations that make decisions about important issues for LGBTIQ+ people. We also received funding from governments and NGOs to organize activities for our community."
A transgender person I know has become a school principal.
Toots sees that their work is bearing fruit. "In our region, more and more LGBTIQ+ people are reaching higher positions in politics and elsewhere. For example, a transgender person I know has become a school principal. I believe that being more visible in society and having a regional anti-discrimination policy will greatly reduce violence against members of our community," Toots asserts.
Still a lot of discrimination
But according to Toots, there is still a lot of discrimination, especially in areas that lack strong LGBTIQ+ organizations. "Some transgender people teach in public schools, and they are very happy to be themselves in their profession. But there are still many schools where this isn't possible, because it would set a 'bad example' for the students," Toots says. "A transgender student was recently banned for going to school wearing long hair and heels. We talked to the school and told them this was discrimination. Fortunately, the student was re-admitted."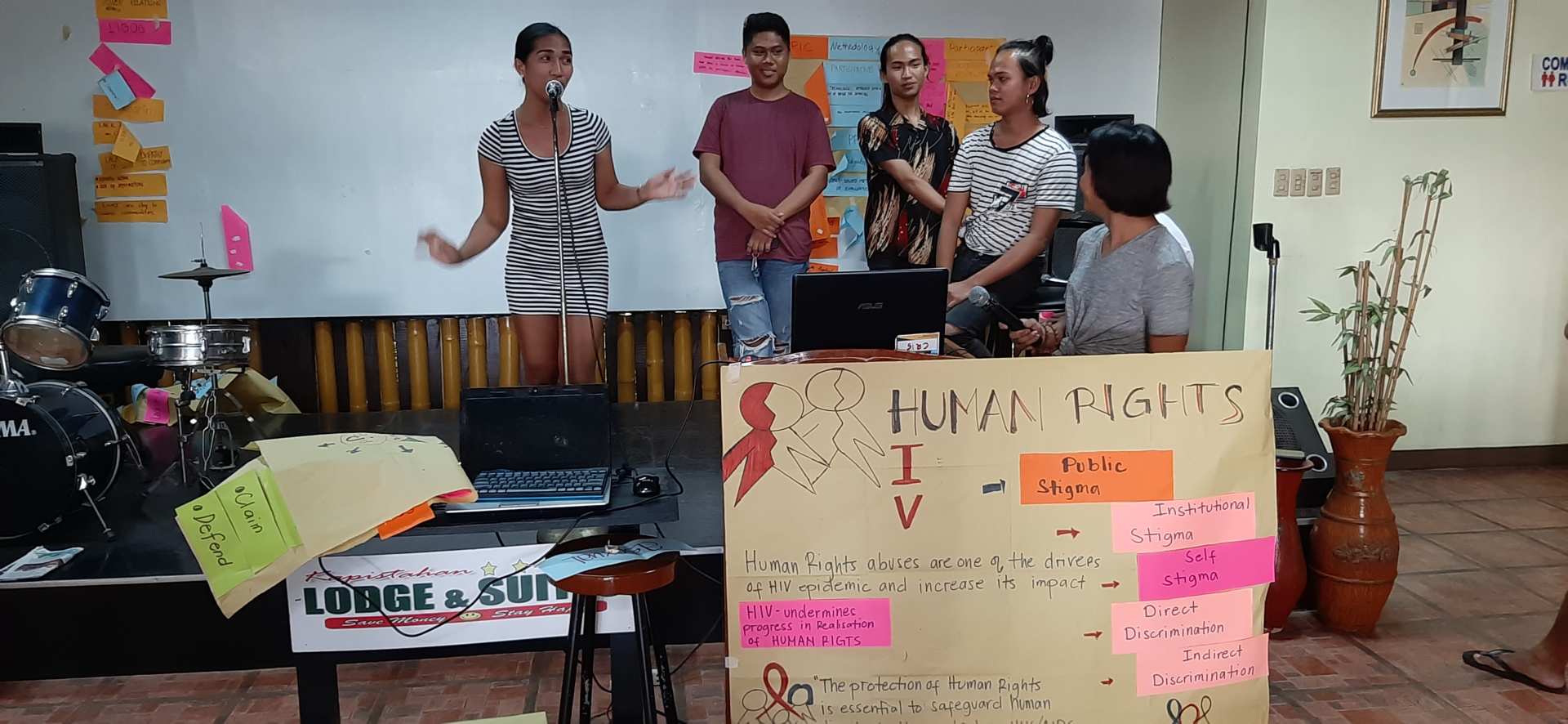 A calling
The 2020 was very hard for Toots, but it was not the end. "I will always remain committed to the LGBTIQ+ community. Back when I went to a Catholic university, I started a support group to make us stronger and reduce bullying. You can say it is a calling. I believe that if we can respect each other regardless of sexual orientation and gender identity, then a better society for all lies ahead. I will continue to fight for that."
About Voice
Voice is an innovative grant facility executed by a consortium between Oxfam Novib and Hivos. It supports rights holders and groups facing marginalization or discrimination in their efforts to express their views and demand their right to responsive and inclusive societies. Specifically: people with disability; LGBTI+ people; women facing exploitation, abuse or violence; vulnerable elderly and the youth; Indigenous people, and ethnic minorities.