By Gabriela Rodríguez
This is the story of pioneering efforts to improve the quality of life of trans women, men who have sex with men, and people living with HIV in Costa Rica.
The road was not easy, but the tireless work of the Costa Rican Demographic Association (ADC), the Esperanza Viva Association (ASEV), and Transvida has left an important legacy: more empowered and better informed populations, sensitized institutional staff, and a path towards economic sustainability. And most importantly, a new holistic vision of HIV prevention with an innovative working model that can be replicated in the future by other initiatives.
The second phase of Hivos' 2015 HIV Costa Rica Project linked up the committed work of these three sub-recipient organizations with public institutions that have made important advances in their approaches and health care services. It also initiated a move towards (financial) sustainability through an agreement with the Protection Board (JPS), which by law is obliged to support projects of social benefit, including HIV prevention.
Laura Sánchez directed the project, which was funded by the Global Fund to Fight AIDS, Tuberculosis and Malaria and was executed by Hivos. "In Costa Rica they talked about HIV, but didn't focus on the most affected populations. So in 2015 Hivos started working mainly with trans women and with men who have sex with men (MSM), as the data showed these were the populations with the highest numbers of HIV infections," she explains. "Traditionally, these populations have been discriminated against and excluded – so much so that they even avoided health centers. This led us to work with a human rights perspective in the attempts of ensuring all rights for all populations," she adds.
Innovative working model
The HIV Costa Rica Project used a "Combined Prevention Model" (Modelo de Prevención Combinada, MPC) that combines the efforts and strategies of civil society with exiting public health services at clinics. Mario, ADC's monitoring and evaluation officer, explains why. "The project's data showed that our target populations turn first to civil society organizations. Perhaps that's because they feel an intimacy there that they don't find at clinics. So our model combines the work of these organizations with the type of care that public health services should provide."
We won't achieve anything if we don't change laws and social attitudes.
The project focused intensively on education for behavioral change, improved delivery of condoms and lubricants, and providing HIV tests as well as on achieving structural changes in the social, legal and political arenas. Laura Sánchez is emphatic on the need to combine strategies for effective HIV prevention: "We won't achieve anything if we don't change laws and social attitudes. It's only by eliminating stigma and discrimination that 100 percent of these populations will access health care services."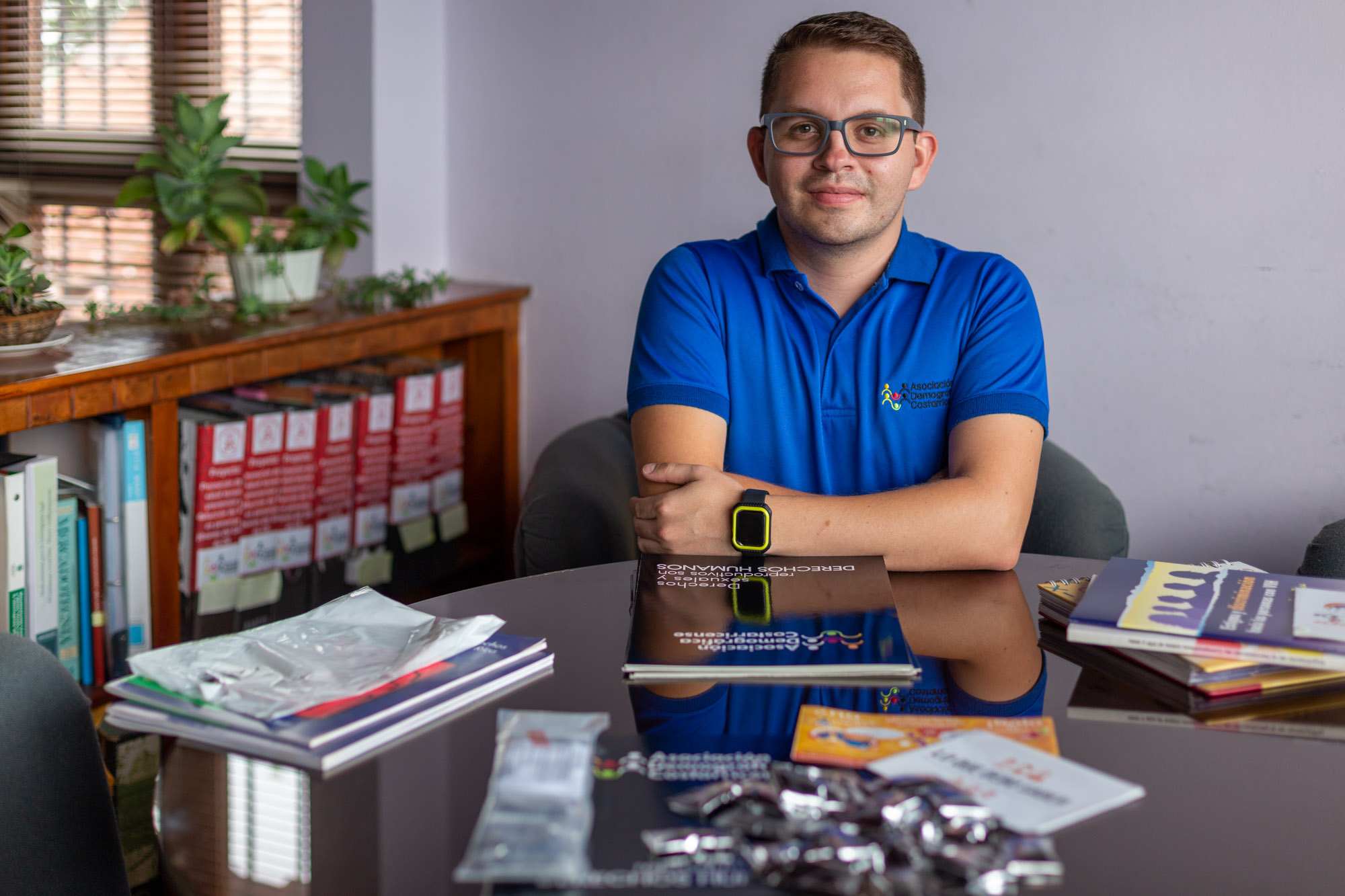 New approaches to care
Alejandra Acuña, Vice Minister of Health, has been an ally of the project since day one. For her, the type of care promoted by Combined Prevention guarantees sustainability over time. "The model regards civil society organizations and their work with people on the street as peers. The organizations tell the project what they need, initiatives are created, and political advocacy starts up," she explains.
The project not only empowered key populations, but also strengthened the organizations, which in some cases had very limited resources. They have since become safe spaces where target groups can make inquiries, attend talks or workshops, and meet their peers to discuss common issues.
Clinics are not going to venture off into the red light district, but Transvida will.
Laura Sánchez tells us that the organizations also provide a pathway to institutional care that many people might never have received. This link between civil society organizations and health care institutions became a fundamental pillar of the project. "Organizations do the very valuable job of reaching people who don't go and get care on their own. Clinics are not going to venture off into the red light district, but Transvida will. The organizations do outreach to build trust, and once it's there, they refer people to the clinics," she explains.
This represents an incredible achievement. Approaching a health care institution used to be terrifying for these populations, according to Millaray Villalobos, an anthropologist at the General Directorate of Migration and Foreigners (DGME). Thanks to talks and awareness workshops given by the HIV Costa Rica Project, civil servants at health institutions have changed their attitudes toward these groups and the treatment they need. "Before, it was difficult for a trans woman to complete an administrative process in Migration. Now they know there's an official who is going to help them with respect and dignity. It's quite a change," she states.
An important part of the Combined Prevention Model is the participation of institutions that provide complementary services to populations, such as the Institute of Alcoholism and Drug Dependence (IAFA), and others. For Lezahairam Thomas, an IAFA nurse, one of the essential lessons learned is that organizations and institutions can act as allies. "Knowing them and the work they do is basic. With Transvida, for example, we have had girls who had to be placed in custody, and our awareness helped us give them better treatment," she says.
The project's shining examples
"It was a boom when people who might be infected with HIV could come to the clinics, get tested, receive counseling and have regular check-ups. Before the project, you had to be insured to receive that care," says Danny Carmona, an educator at ASEV.
The project gave me freedom: to express myself and live as I want, to be who I am.
Danny belongs to the target population that has experienced firsthand the improvements in HIV care under the Combined Prevention Model. "I first came to ASEV looking for support in accepting my HIV-positive status. Not only did they give me a job, but through the project I got training in human rights, and learned more about the population I worked with. Me – someone who has been HIV-positive for five years!" he laughs.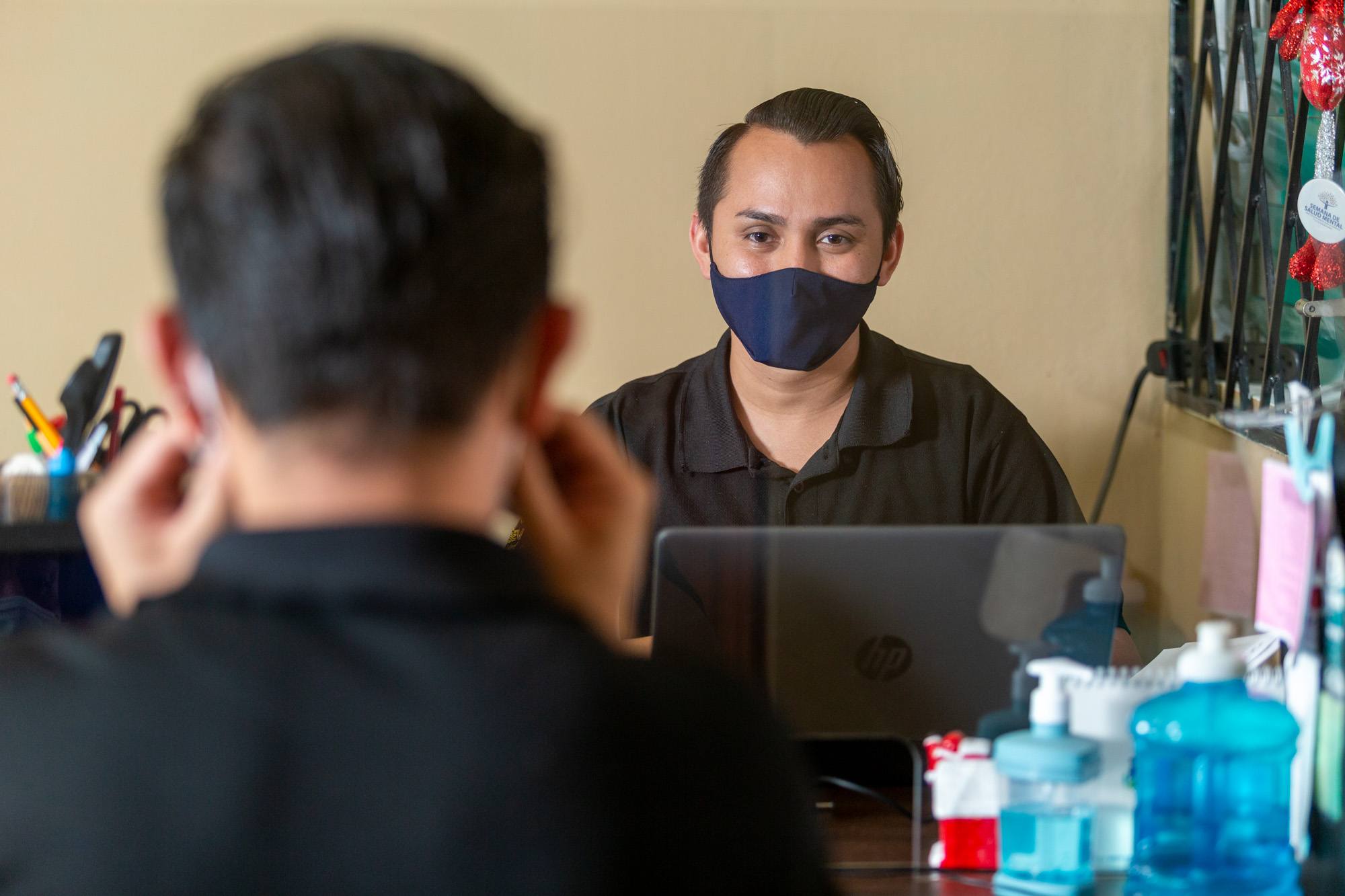 Danny definitely sees a "before and after" in the target populations' quality of life, and he cites himself as an example. "The project gave me freedom: to express myself and live as I want, to be who I am, to be open about myself in other spaces." Although there is still a long way to go to fulfill the rights of the trans, MSM and LGBTIQ + populations, Danny is convinced there has been a clear improvement in their health care.
Tiffany is a trans woman who benefited from the work done by Transvida, one of the project's sub-recipient organizations. "Before the project started, we were worthless – the dregs of society. But now we can show our I.D. cards with the name and photo we identify with," she says, referring to a court ruling that she feels is one of the main achievements of the trans community in Costa Rica, and in which the project was deeply involved.
For Mario, one of the project's shining examples is the increased awareness among institutions that HIV prevention and care should be a priority public health issue. "It's part of the health care that everyone should receive," he affirms, adding that "education continues to be a must, something that should not be overlooked."
The project has ended, but shows the way forward
According to the Vice Minister of Health, a major milestone has been accomplished: building and sustaining a project that has improved the response to HIV by reducing mortality, stigma and discrimination. Her dream is that the Combined Prevention Model will someday be used across the entire public health system in Costa Rica. "This project is unique in Latin America, and maybe even in the world. It's a flagship project," she asserts unequivocally.