Hivos East Africa announces a new call for proposals for our audio visual content production grants. Targeting a myriad of artists only in Uganda and Tanzania, the second phase of the Resource Of Open Minds (R.O.O.M) program, will continue to support a new generation of makers from the creative and cultural sector to produce alternative content that champions open societies and pushes back on the shrinking civic space.
Over the past 10 years, creatives have continued to play an enormous role in stimulating critical conversations in East Africa around socio-political issues as compared to the past. This is against a context where the shrinking civic space has seen authorities tighten censorship rules to silence change makers calling for social justice.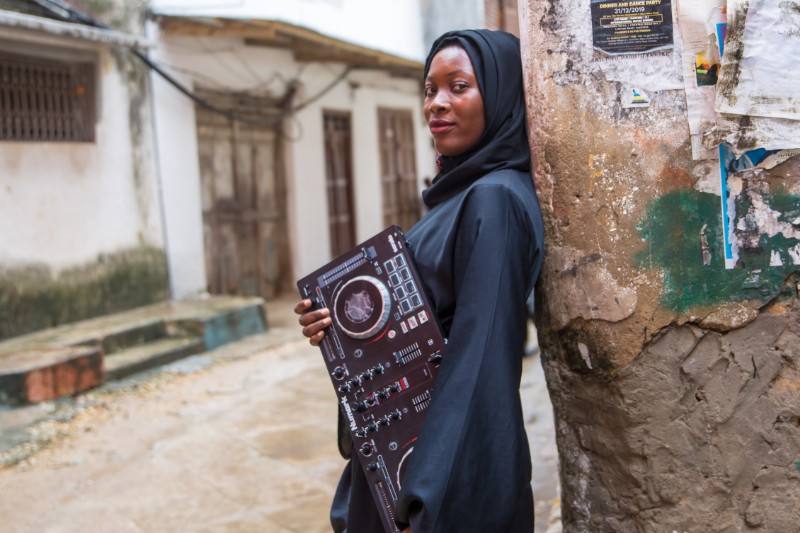 The work of creatives also faces extreme challenges in their quest for survival and sustainability such as financing deficits and the present COVID19 pandemic respectively.
To this end, Hivos East Africa is offering a limited number of creative and cultural content production grants of up to Euro 15,000 each, for artists in Uganda and Tanzania working in the production of audio-visual content that sheds light on socio-political issues often ignored by society. The grants are divided in the below categories:
Film
Fashion
Creative design
Music Production
Online content creation
Photography
Virtual reality
Gaming
Media
Grantees will receive training and expert advice on business management, content monetization and content creation. In addition to this, Hivos East Africa will organize various linking and learning sessions where grantees will interact and share experiences, challenges and lessons with their peers and experts from around Africa.
Eligibility criteria
In this second phase of the R.O.O.M program, funding is targeting (for the initial stages of the phase) creatives based in Uganda and Tanzania. Creatives also based in areas outside the main capital cities are particularly encouraged to apply.
We are targeting young makers under 35 years who work in an interdisciplinary manner to create alternative audio-visual content that highlights issues often ignored by society therefore sparking dialogue, debate, and dissent.
Eligible parties should also represent and or address marginalized/minority groups across gender, ethnicity, people with disabilities. Female content makers and groups are especially encouraged to apply.
Nature of grants
The grants are capped at 15,000 Euros maximum, for a six (6) month period beginning August 2020. Grants may be for the continuation of work already being done by the applying entity or for creation of entirely new content.
Finance and compliance requirements
The applying entity must be registered in their country of origin or operation either as a non-profit or for-profit entity.
The applying entity must have a bank account in their own name with at least two signatories.
The applying entity must have a tax clearance certificate from the relevant tax authority in country of origin or operation.
The applying entity must provide proof of a sound and up to standard financial accounting system, which meets the requirements of global best practice.
Proof of all the aforementioned is a requirement.
What's the proposal review process?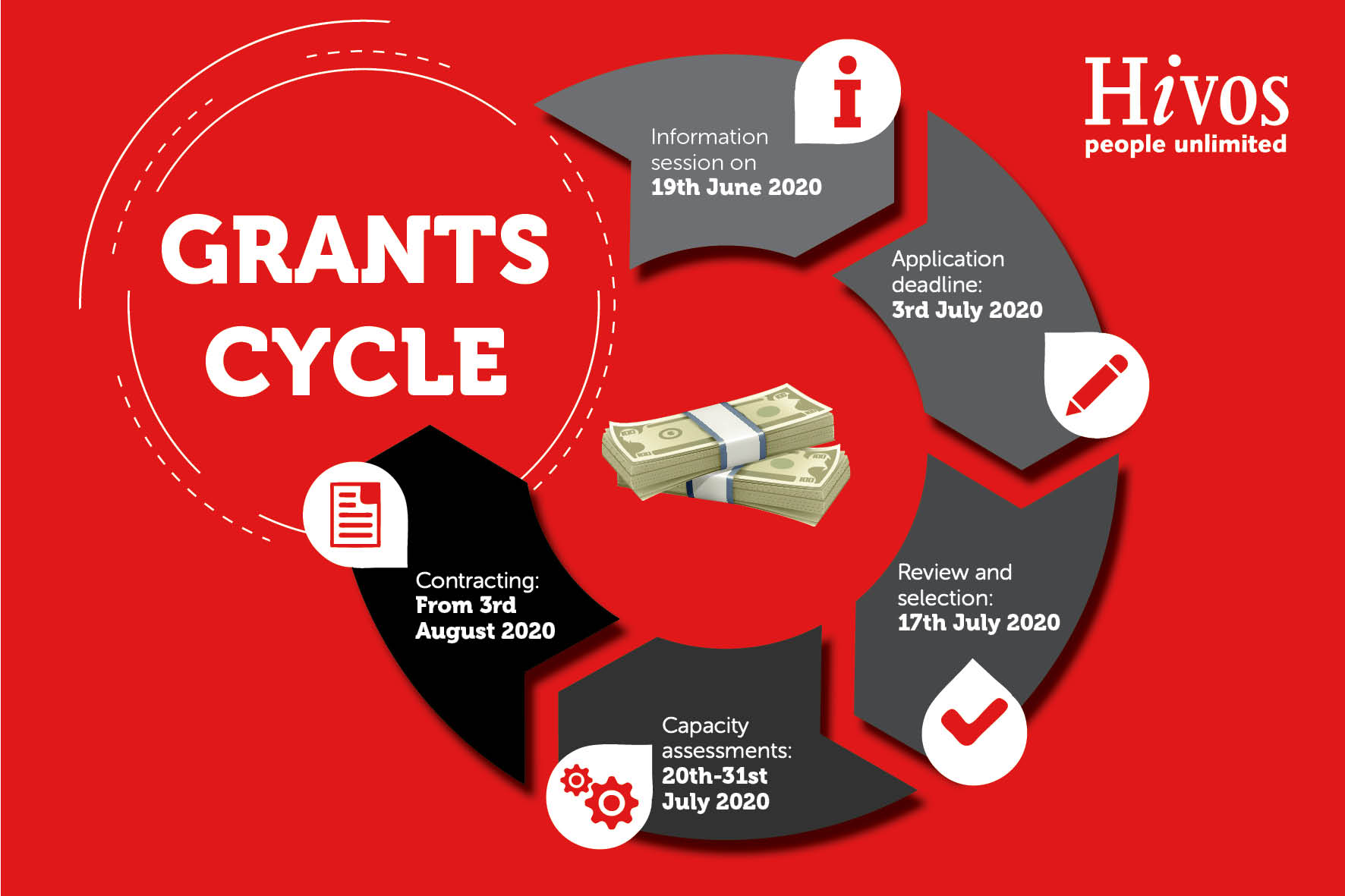 How to Apply
All applications should be submitted to GrantsEA@hivos.org with the subject line: 'Application for Production Grant – 'Name of Entity/Organisation'. The deadline for submission is 3 July 2020.
For interested applicants with questions about the grant, inquiries will be received up to 18 June 2020 only through GrantsEA@hivos.org. Submit your questions with  the subject 'Inquiry: ROOM Production Grant' and details about how to join the information session will be shared promptly. The information session will be on 19 June 2020, 2:00- 4:30 pm EAT
How we respond
Recipients will be notified through the contact information in their applications after the application review process is complete.
Complete instructions on the application format can be found here.