id="887″ id="post-2583″ class="wp-post-content-block " itemscope itemtype="http://schema.org/BlogPosting" itemprop="blogPost">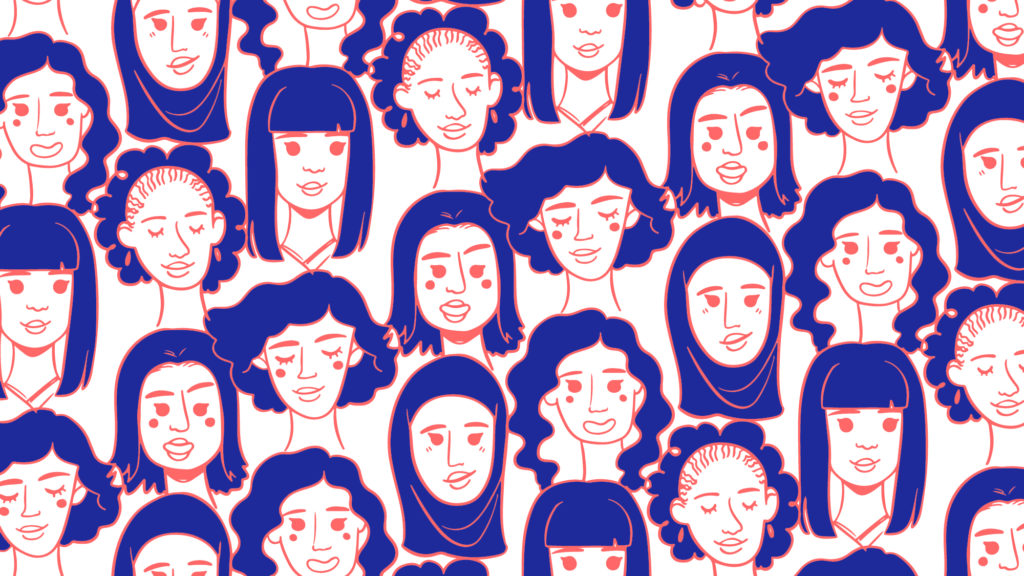 Noon Al Tadamon creates much-needed feminist network in Aley, Lebanon
By Laudy Issa
---
"When we started Noon Al Tadamon, I didn't think it would work," said Farah Abi Mershed, one of the three founders behind the feminist space. "But I'm somebody who tries regardless."
The Hivos WE4L partner is tasked with bringing together women from different villages in Lebanon's Aley district, not an easy feat considering that many of their families have a history of conflict and have fought on opposing sides of Lebanon's civil war.
According to Abi Mershed, many of the women her organisation works with previously didn't know anyone outside of their respective villages. The distance and isolation make it easier to accept rules dictated by the patriarchy, from the standards in politics and religion to the workplace and homelife.
"We realized how important it is to bring them together under a collaborative feminist framework," explained the founder over the phone.
"Working on our cause:" Grassroots, but left out
Much of the women's rights and empowerment organisations in Lebanon are centralised in Beirut. Around 18 kilometers away from the Lebanese capital, Aley's feminists find themselves without access to the discourse, resources and spaces available to those closer to Beirut.
"We've always felt left out of feminist spaces," said Abi Mershed, who believes that plenty of feminist work was done in cities but not in villages. Noon Al Tadamon is one of the few serious attempts at bridging the gap in knowledge and opportunities.
"We're not only finding difficulties in dealing with the country's politics and those who come after our work, we're also struggling with the feminist movement. We don't get invited to events, and we're often looked down upon."
The organisation is enabling women to become community leaders, challenging patriarchal norms and stereotypes to enable more women to take part in the public decision-making process that affects their lives.
Despite the pushback from conservative parties and groups, Noon Al Tadamon has found great success in understanding and meeting the needs of women in Aley.
"We're the people of a cause working on our cause," said Abi Mershed, who stressed the relevance of having a grassroots organisation working from within and for the Aley community.
Not only are the founders from Aley, but the Noon Al Tadamon team also employs the services of local women for its events –from drivers to cooks– to encourage their financial independence and more female participation in the workplace.
"We have unemployed women from our villages working with us," affirmed Abi Mershed. "Everything we invest in comes from our area."
Noon Al Tadamon's haunting and wholesome success stories
From skill building and psychosocial support to mock municipality elections, Noon Al Tadamon is offering different kinds of support to impact the lives of women who are typically faced with barriers in accessing resources.
Abi Mershed also mentioned that a lot of her organisation's work centers on educating women on different women's rights topics that typically have difficult "mines and traps" to maneuver around.
And while building a collaborative network of women from different backgrounds may be difficult, there are plenty of Noon Al Tadamon advocacy success stories that make the effort worth it.
Over the span of a few support sessions, one ex-fighter looking for her war victims gathered the courage to share her story. "I'm sure I killed members of your families," said the ex-fighter hauntingly, going on to recall how she was orphaned and abused by the political party she fought with.
According to Abi Mershed, the worst comment the ex-fighter received was other women in the group wishing she had invested her time and skills in becoming a nurse.
"When we live in times of conflict, we usually only think of ourselves," said Abi Mershed. "When we pause to look at others, we realize they were also victims. Her story created a great level of acceptance."
Aside from psychosocial support groups, Noon Al Tadamon provides women with different skills that have allowed some of them to enter the workforce and become financially independent. For example, the organisation trained women to become makeup artists and seamstresses. Knowing that many of them have no financial support, the Hivos partner provided them with the necessary kits.
"After our training, some of these women did internships and others have full-time jobs now," said Abi Mershed.
The Hivos WE4L partner recognises that without your basic needs being met and a supportive environment, delving into the workplace and leadership positions becomes all the more difficult –if not impossible.
Noon Al Tadamon also organised parental training across 21 sessions, divided into 16 sessions focusing on positive upbringing and 5 on psychosocial support. The group provided babysitting to ensure that mothers could attend these training sessions.
Sometimes, these events were held in women's homes. The feminist group paid these women for using their spaces, offering a source of income that could lighten their heavy loads.
On International Women's Day, Noon Al Tadamon honored janitors with a day off
"Some women don't need diplomas or training," said Abi Mershed. "What they need is a day off for themselves."
For International Women's Day, Noon Al Tadamon honored Syrian and Lebanese women who work as janitors in village schools by giving them a much-needed day off.
"We didn't have any funding for it, so we went around different municipalities and asked for support," said Abi Mershed. "We gave these women the simple things they are usually denied."
It started with a breakfast at their center, turned into a full-fledged spa day with make-up, and continued with a trip to Beirut to have lunch and watch a movie about a Syrian woman going through difficult circumstances.
"We wanted to break the barrier between being Syrian and Lebanese," explained Abi Mershed about the movie choice.
Their trip also included a visit to Beirut Souks, where they had an intriguing discussion about the right to access public spaces and the archeological ruins there. Upon return to the Noon Al Tadamon center, the janitors received a package of 13 gifts.
Abi Mershed also mentioned that many of these women hadn't visited Beirut in decades, highlighting one participant who approached her and asked, "This is what Al Gharbiyye looks like now?"
During the civil war, Al Gharbiyye –or West Beirut– referred to the area of the Lebanese capital that was predominantly controlled by Muslims in the city. Al Sharkiyye, on the opposite end of the informal Green Line of demarcation, was mostly controlled by Christians.
The day organised by Noon Al Tadamon brought together women of multiple backgrounds, worked towards creating acceptance among different minority groups, and introduced them to some of the rights they have.
Noon Al Tadamon's mock elections build confidence and leaders
"We stayed up until 2:30 am yesterday working on the women's political plans," said Abi Mershed the day before the mock municipality elections organised by Noon Al Tadamon were set to take place. "I know how much effort they're putting into their work, and I put in the same amount of effort for them."
In Beirut, the October 17 revolution saw women at the forefront of the battle. Women's rights made their way high up on the list of demands being made by thousands of protesters.
"What happened in Aley was different from Beirut," started Abi Mershed. "It was clear that the struggle was centralized, and had difficulties in reaching women in villages. The megaphone was not amplifying everyone's voices."
"Women here were not politically involved," she added. To create new generations of women to take on leadership roles, Noon Al Tadamon began working on mock municipality elections, first and foremost assessing the needs and skill level of the women taking part in the initiative. 
Because the Hivos partner works with women who have no previous experience in leadership or politics, those involved are offered the chance to improve their political messages, delve into the relevance of visual campaigns, learn effective communication techniques, and gain knowledge of legal language among other examples.
"We wanted to send a message that the municipality is not just a space for men," said Abi Mershed. "Instead of only talking in theory and giving them contacts, we decided to host the mock elections to also give these women the opportunity to test out the knowledge and skills they gained."
The mock elections are taken very seriously, with Noon Al Tadamon involving the Lebanese Association for Democratic Elections (LADE) to monitor them. The independent nonprofit organisation works towards guaranteeing transparent and fair elections at all levels, even monitoring Lebanon's 2018 Parliamentary elections –and reporting that 7,000 violations happened in them.
The women prepare political plans, discussing concept notes with Noon Al Tadamon trainers who help them learn technical terms and delve deeper into the structure and goals of their political agendas.
"With Hivos, we laid the foundation to build something that's going to make change happen," said Abi Mershed. "Today, it's a mock election. Tomorrow, it'll be real and on the ground."
While COVID-19 altered Noon Al Tadamon's workflow and forced them to work in smaller groups, it didn't stop their elections. Nor did the pandemic dampen the women's spirits.
For Abi Mershed, the best words she could hear after training are, "We feel recharged with hope, energy, and the struggle."