Hundreds march for women's rights in Lebanon
March 13, 2019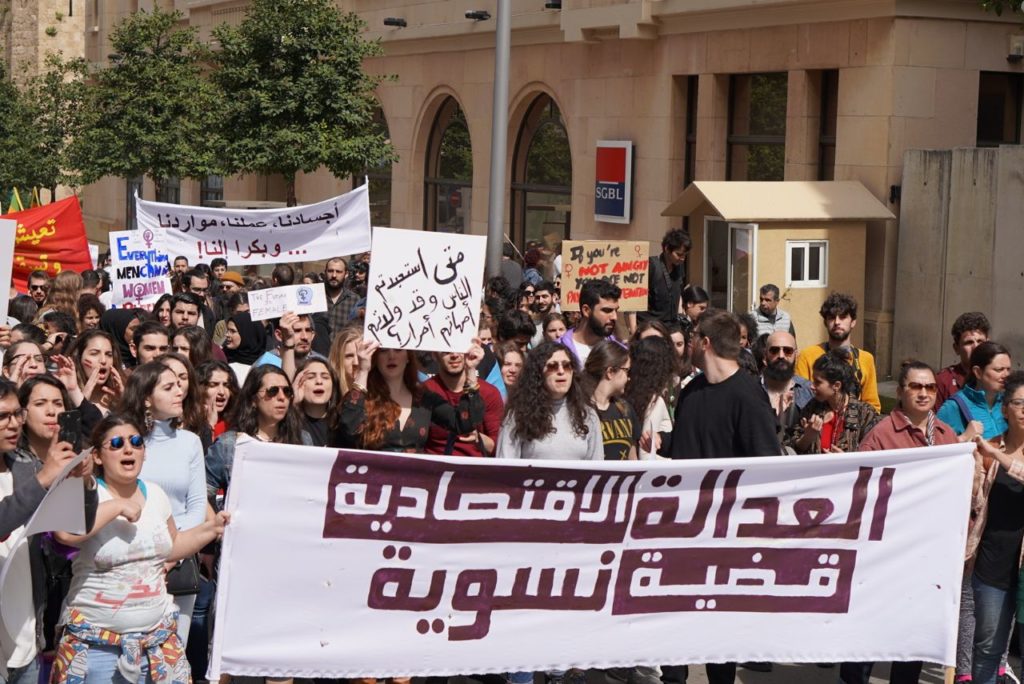 Hundreds march for women's rights in Lebanon
By Laudy Issa
Hundreds of women, non-conforming individuals, and allies of the feminist movement marched across Beirut on the occasion of the International Women's Day.
This year's protesters marched on Sunday, March 10 from Beshara Khoury to Mina a-Hosn, "for a just economy." The march allowed activists to reclaim their bodies, their labor, and their resources. Several different civil society groups organised the march, including the Feminist Network, Space 27, Fe-Male, the Marsa Sexual Health Center, and the Alliance of Migrant Domestic Workers.
"Our goal today was to come together, be many, raise our voices, and share this space to build and maintain our movements and create strong ties that remain and grow."

Hanine El Mir, a member of the Feminist Network, read from a social justice statement addressed to the press on Sunday.
The Women's March brought together activists from several intersectional causes that ranged from fighting sexism, homophobia, and transphobia to domestic violence, rape, and advocating for migrant workers' rights.
"The patriarchal system is a killer, the sectarian system is corrupt," read one sign written by the American University of Beirut's Secular Club.  Other signs and banners focused on economic justice being a feminist cause, rape being an act of war, and the need to both abolish the Kafala system monitoring migrant domestic worker and include domestic workers in the labour law.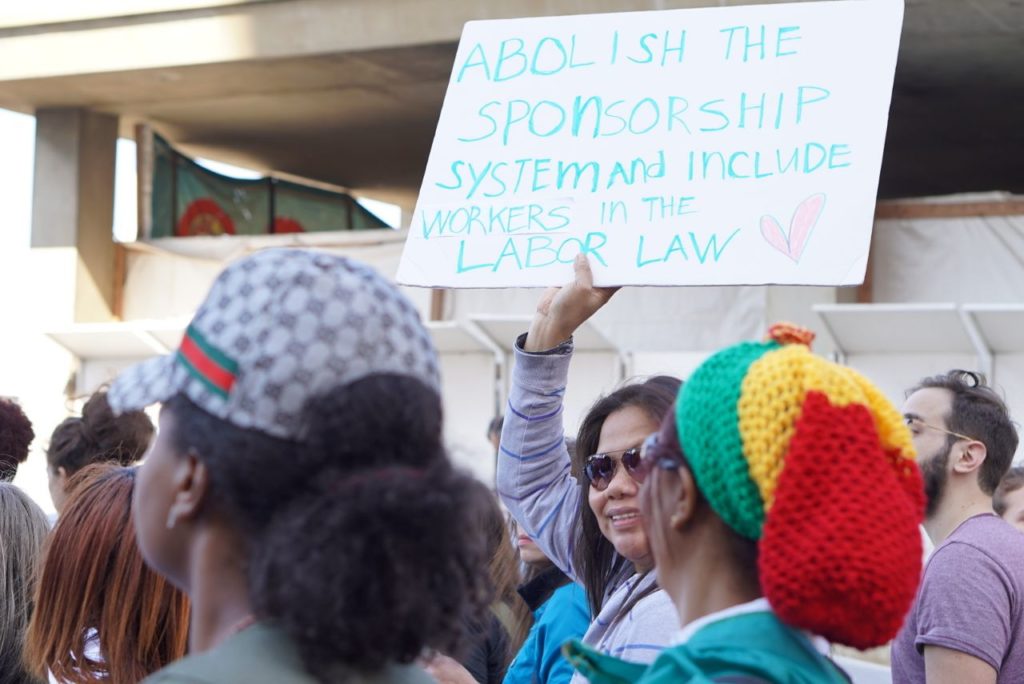 The march also served as a grim reminder of the intersectionality of sex, race, and social class in systems of oppression: mainstream media refused to film the statement of migrant workers who talked about the injustices of the Kafala system, as reported on the Facebook pages of event organisers and local independent media platform Megaphone.
 

 

View this post on Instagram

 

 

 

 
Through reclaiming public space and receiving media coverage, the protesters reminded the public and policy-makers of the needs and priorities of women in the country. They demanded access to equal economic opportunities, their basic human rights, and their freedoms. These freedoms are inclusive of the right to assume leadership positions and become a part of the decision-making processes that affect their daily lives in Lebanon.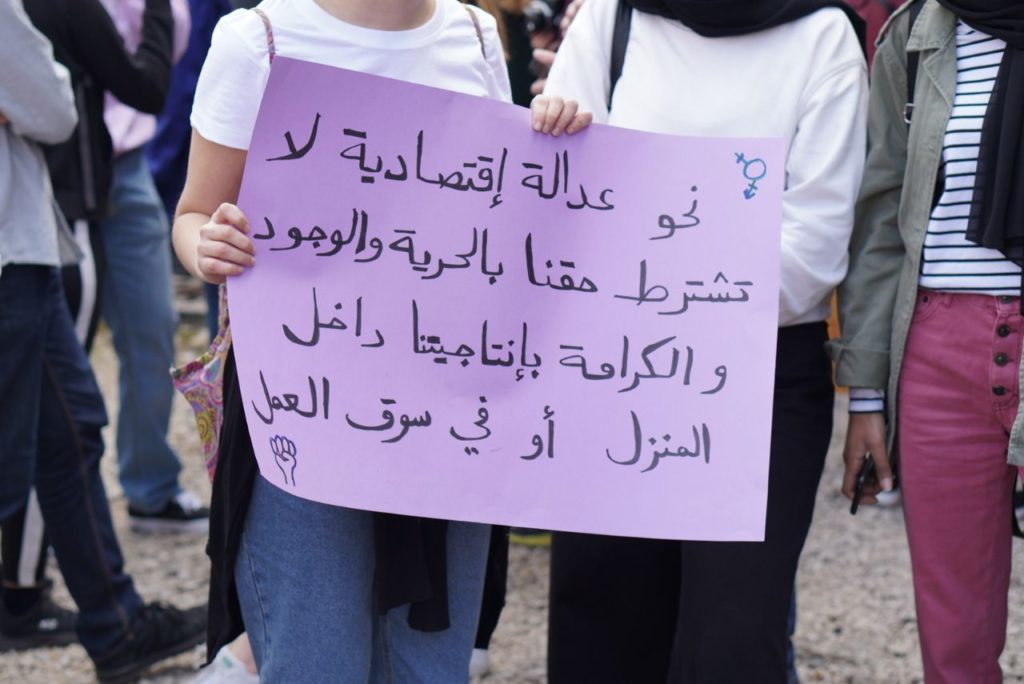 Ultimately, the march reassured the need for change and provided an entry point for new activists and allies to engage with the feminist movement. Initiatives such as the march, organized by a bloc of local feminist initiatives, provide an enabling environment that focuses on overcoming negative stereotypes about women and help with both building and supporting a new generation of female leaders.
"Today's march is not just for show, it's a part of the long road we're on to fight the patriarchal system," continued El Mir. "Our resources, our labour, our bodies, and tomorrow are ours!"