id="436″ id="post-1096″ class="wp-post-content-block " itemscope itemtype="http://schema.org/BlogPosting" itemprop="blogPost">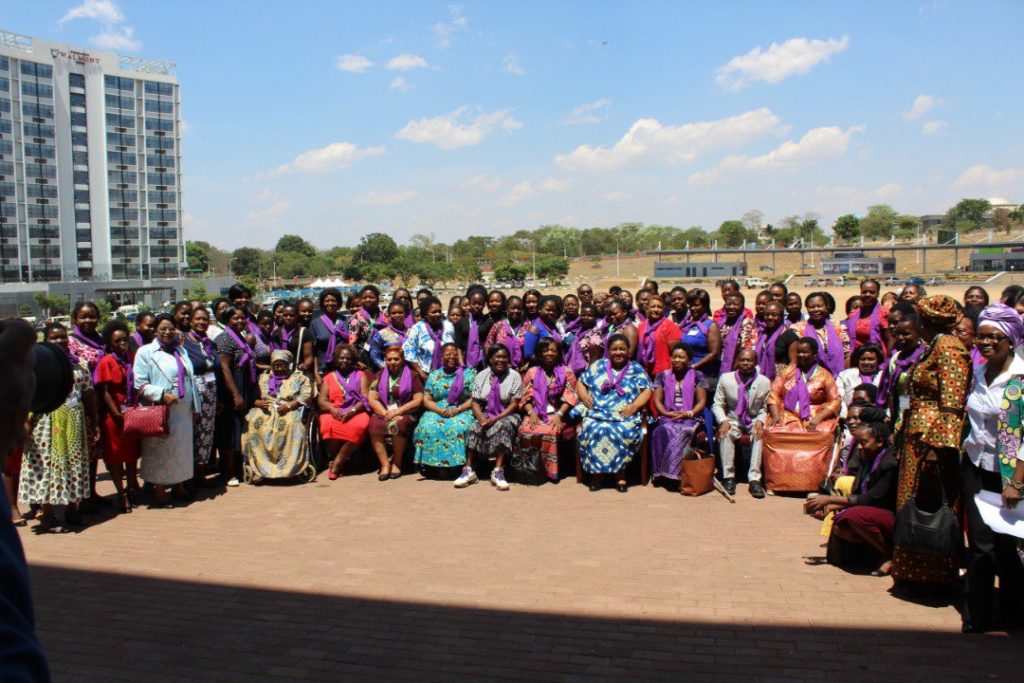 Women in Malawi going strong on Gender Equality
The Women's Manifesto Movement (WOMAN), a grouping of different like-minded institutions, hosted the first-ever Women's Assembly at Bingu International Conference Centre (BICC) in Lilongwe, on Monday November 5, 2018.
The Assembly, attended by the Minister of Gender, Children, Disability and Social welfare Hon Dr Jean Kalilani MP, among other key stakeholders, brought together over 200 women representatives from different sectors and regions of Malawi.
"Women must be given the opportunity to voice their concerns. The government recognizes the importance of the manifesto and looks forward to hearing the voices captured in the document in an effort to address real issues on the ground," said Hon Kalilani in her opening speech.
Adopting the Manifesto
The Women's Manifesto will be a living tool that expresses women's voices, rights and aspirations on issues that affect their lives and require attention from leaders across the board. It will also be a point of reference to holding duty bearers accountable in fulfillment of women's rights as contained in the Constitution of the Republic of Malawi.  In the run up to the 2019 Tripartite elections and beyond the Manifesto will be also used to demand commitment from political leaders and other duty bearers with regard to fulfillment of women's rights.
"We are leaving all our affiliations behind in the interest of pursuing a common goal which is to empower women," said Grace Malera, Action Aid Malawi Executive Director.
The women's assembly held discussions on 11 thermatic areas to be highlighted in the manifesto, ensuring that the voices of women were accurately captured and discussing possible advocacy initiatives that will increase the urgency of Gender Equality. The group committed to owning the final document as a representative of Malawian women's voices and making it a reference point in their various work.
Closing Remarks
In the closing speech Thenjiwe Mthintso, Republic of South Africa High Commissioner to Malawi, encouraged the women of Malawi to be firm on their positions. She called for a non-negotiable attitude towards Gender Equality saying,
"Gender Equality should never be something we negotiate, these are the issues every woman should stand behind and not let anyone try to reduce their importance. Women are able to do great things given the opportunity. We as women also need to guard ourselves from the man who will try to take away our power through abusive behavior because we are doing well."