Are you an African innovator looking to shape the future of the African continent? Join Hivos this December when we will be launching the first edition of an exciting new initiative, "African Crossroads."
We are looking for daring entrepreneurs, artists, filmmakers, technologists, designers and futurists who would like to join the community that will be shaping this new initiative. During African Crossroads, we will exchange and critically reflect on the most cutting-edge entrepreneurial, scientific, artistic, and technological developments anchored in African intellectual, artistic, and technological traditions.
Want to come to Marrakesh to organize a workshop or showcase your work? Apply now to "African Crossroads 2018: The Fourth Industrial Revolution," which will convene on December 11, 12, and 13 in Marrakesh, Morocco.
Apply here to convene a session, organize a workshop, or showcase your work. 
Or, apply as a participant.
Deadline: October 8, 2018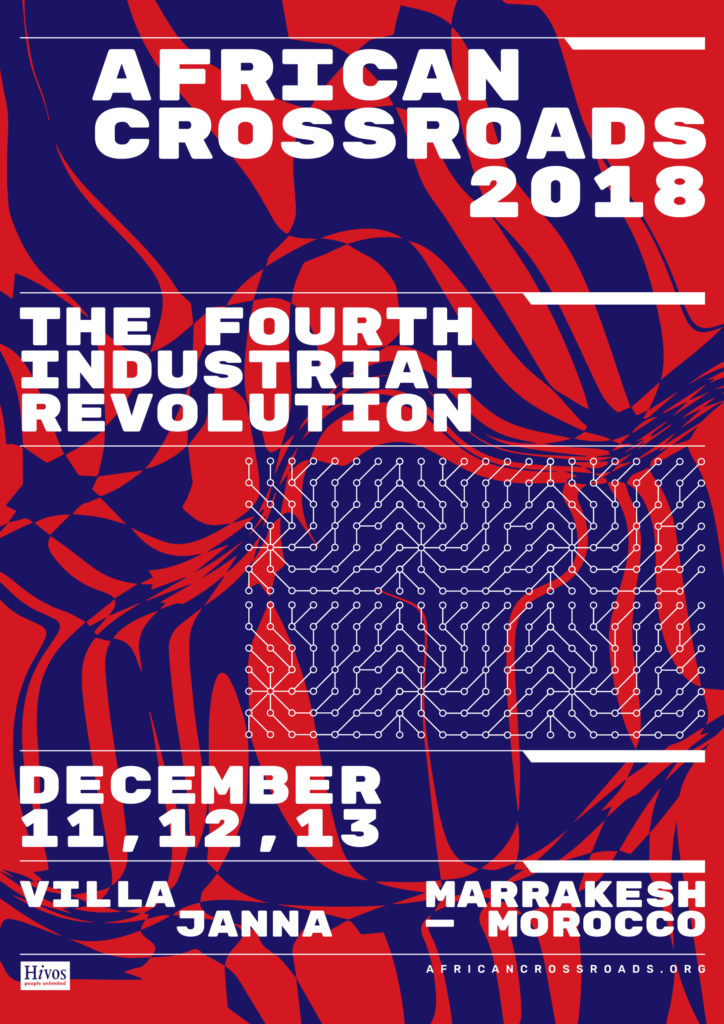 Please note that all travel and accommodation costs will be covered for people who organize a workshop, exhibition or session, however, funds are limited. For more information, please visit www.africancrossroads.org, or send an email to info@africancrossroads.org