id="699″ id="post-2114″ class="wp-post-content-block " itemscope itemtype="http://schema.org/BlogPosting" itemprop="blogPost">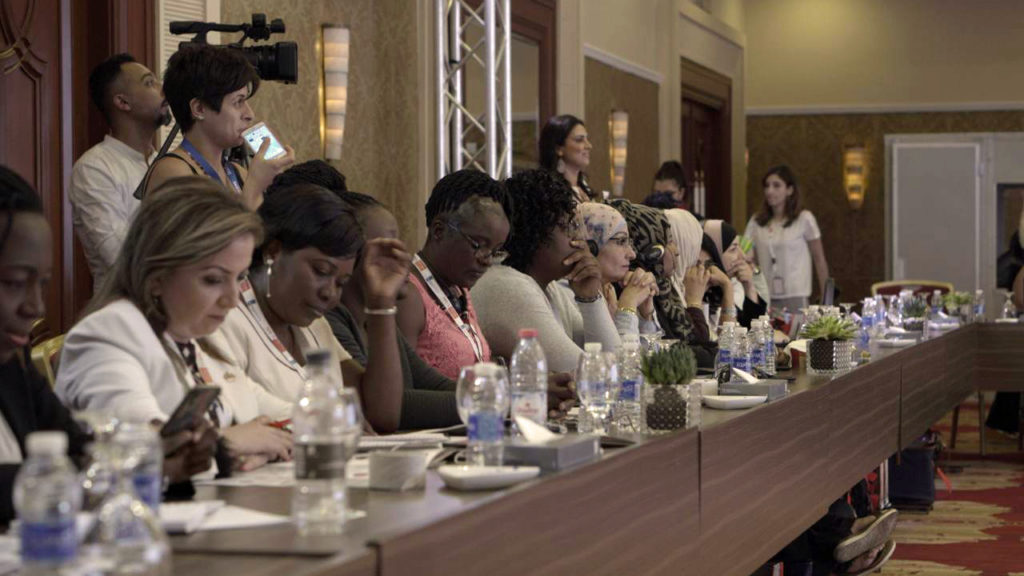 What do feminist partnerships look like? L&L conference explores
By Laudy Issa
---
Palwesha Yusaf shared her insight, gained through her work as the program manager of WAVE from the International Women's Development Agency, on feminist partnerships and loosening the tension between being a partner and a donor at the 2019 Hivos WE4L Linking and Learning conference.
The International Women's Development Agency supports feminist movement building in Asia and the Pacific through its leadership-building WAVE program, which is funded by the FLOW fund from the Government of the Netherlands. 
Feminist work requires feminist partnerships, said Yusaf to introduce why IWDA engages in feminist partnerships. The expert added that feminist partnerships allow the IWDA to recognise the unique needs and characteristics of women's rights organisations.
"We sometimes use the word partnership interchangeably with collaboration," said Yusaf, setting the tone for how WAVE works with the 18 women's rights organisations it supports: feminist, accountable, collaborative, and transformative.
What do feminist partnerships look like?
Out of several values that the IWDA feminist partnerships abide by, Yusaf highlighted power sensitivity and reflexivity.
"We are active in identifying and acknowledging the multiple sources of power that exist in our relationships," said Yusaf. She stressed resource, knowledge, expert, location, race, and sexuality as some of the power relationships IWDA remains sensitive to. The speaker acknowledged that power imbalances will always exist, focusing on finding opportunities to reduce and limit them.
Yusaf shared the importance of the IWDA culture of questioning internal operations, adjusting, and deep listening. She also highlighted the difficulties that exist with creating solid feminist partnerships.
"For us, it's a space of innovation, a space of learning, and a space where reflexivity has been really important for us," she said, pinpointing that the IWDA looks to support feminist organisations while being mindful of how the positions and values of its employees affect their partnerships.
Yusaf also highlighted different tools that help the IWDA review whether feminist partnerships are effective. She discussed the Feminist Participatory Action Research methodology, which combines research, gender justice, and activism that is led by the community members who are discriminated against or suffering from a specific social problem.
The importance of standing back
The question of power and IWDA's role in supporting their partners emerged several times in the discussion. The IWDA, according to Yusaf, focuses on contract management, donor engagement, MEL reporting, the facilitation of shared activities and annual partnership cycle, program management support, and operational organisation strengthening.
IWDA also attempts to establish spaces that are safe and comfortable for partners, positioning itself as an outsider that is invited in when necessary. 
The decision created greater cooperation between the IWDA and its partners, who engaged with the donor organisation for help and collaboration when needed. Taking a step back also enabled the IWDA to make more use of their partner's strengths, expertise, and networks, rather than hinder the workflow by imposing demands that are outside the comfort zones of partners.
"Partners were left to do what they do best," said Yusaf. "It was really about establishing at what points the IWDA needed to be involved or needed to stand back."