By Caroline Wahome
Access to experts is one of main challenges journalists are struggling with in their quest to publish stories related to food, the journalist have said.
The members of the fourth estate had convened in Kampala, Uganda at a forum organized by Hivos under the theme "Positioning Media for policy influence of food and nutrition security: Amplifying the benefits of consuming Ugandan healthy foods".
The journalists further acknowledged that there exists numerous opportunities  for information sharing and policy influencing on food and nutrition security going by the fact that majority of newsrooms now have dedicated slots for food related matters.
Agriculture is the backbone of Uganda's economy and employs over 80 percent women and 63 percent men respectively. The crop sector contributes to 75 percent of the country's GDP. Further, the Ugandan government three years ago launched Operation Wealth Creation as an intervention intended to encourage small-holder farmers to engage in commercial agriculture to boost their earnings mainly through nationwide provision of agricultural inputs namely tree crops seedlings (tea, coffee and fruits).
Uganda, however, continues to suffer the paradox of producing abundance foods yet malnutrition levels are experienced at some of the best producing regions; a case in point is child stunting at Tooro sub region at 41 and Bugisu at 35 percent respectively. The country has also  adopted policies at both national and international level that support the food system in Uganda.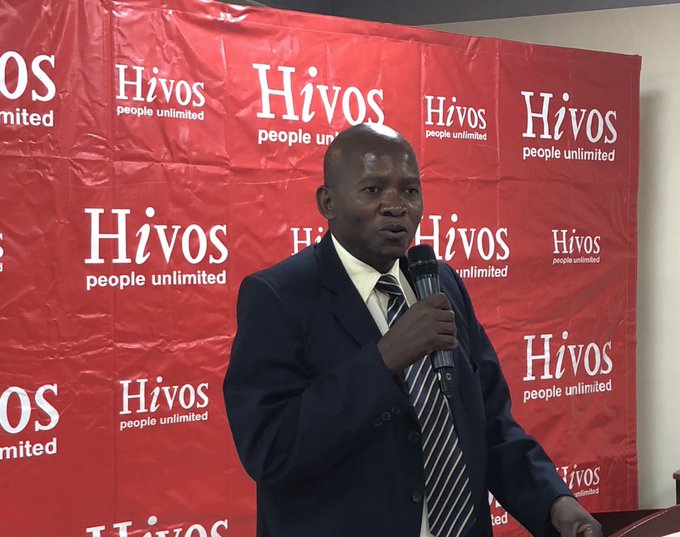 During the dialogue, journalists admitted that they had failed to give food systems issues the prominence it deserves yet the theme has key issues that need regular coverage such as nutrition, food safety, trends on sustainable production among others.  The media, however, challenged the civil society to take advantage of editorial opportunities that exist for information sharing and policy influencing for food and nutrition security.
Also present were representatives from Ministry of Gender labour and social development,  Ministry of Agriculture Animal Industry and Fisheries (MAAIF) , Ministry of health and Makerere University.
Alex Bambona, Commissioner of MIAAF in his opening remarks at the media dialogue underscored the significance of Ugandan traditional foods for nutrition security.
Hivos is implementing the Sustainable Diets for All programme in Uganda and Kenya in partnership with the International Institute for Environment and Development (IIED).  The programme works to influence policy and practices of markets, government actors and international institutions through citizen action for the promotion of sustainable diets for all.