id="660″ id="post-1992″ class="wp-post-content-block " itemscope itemtype="http://schema.org/BlogPosting" itemprop="blogPost">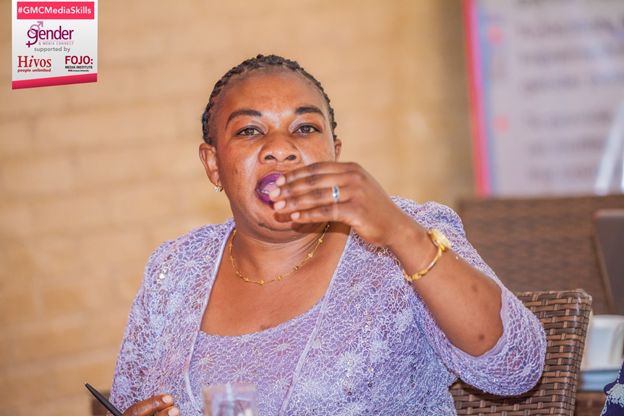 Using Her Voice_ The story of "Honourable" Susan Matsunga
Susan Matsunga (Member of Parliament for Mufakose) today stands tall and proud of the journey she has traversed in politics.
She is one of the 142 women leaders from Politics and CSOs, who since 2016 have been trained by Gender and Media Connect (GMC) with support from HIVOS and other partners.
The trainings focused on building credible sources of information for effective interaction with the media to widen the pool of diverse voices in the Zimbabwean Media.
Although she is an elected opposition legislator now representing one of the high-density suburbs in Zimbabwe's capital city, Matsunga faced countless hurdles which she however managed to overcome.
Her Journey
She first got into Parliament as part of the "60"seconded legislators under the Proportional Representation (PR), a system that was birthed by the 2013 Zimbabwe Constitution.
Honourable Matsunga grew to be one of the effective female legislators that also created a name for themselves in the 8th Parliament, during the period 2013-2018.
The "PR" is seen by some as less glamorous, having been seconded to Parliament as opposed to being elected although there is no difference.
Some legislators under the PR system would feel inferior and fail to make meaningful contributions or to stand firm on crucial decisions. This however has not been the case for Honourable Matsunga.
Following the trainings, she grew confident, stood firm and grew out of a cocoon and made her tenure in the 8th Parliament worthwhile and refused to be intimidated by the overwhelming male presence.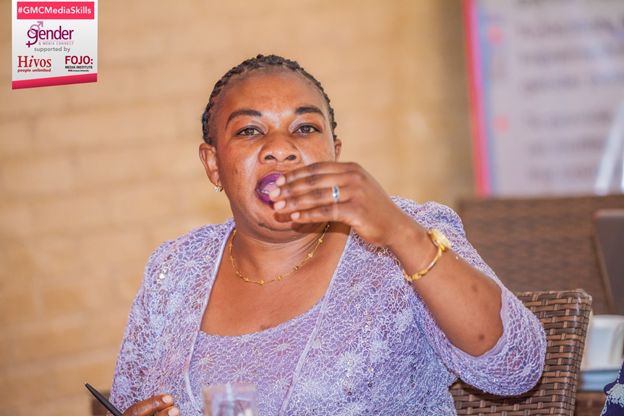 In September 2017, Honourable Matsunga was part of the 21 women from the Parliament and local governance who took part in media coaching sessions hosted by GMC with support from HIVOS under the Women Empowered for Leadership (WE4L) programme.
GMC took the women through the process of self-branding, taught them how to create effective messages and sharpen their skills when faced with challenging situations in modern leadership among them dealing with the media.
Many female legislators tend to shy away from the media for fear of being scandalized or quoted out of context, a situation that might ruin their careers.
Honourable Matsunga was quoted in a video testimonial soon after the workshop saying before her training she always assumed that being on Whatsapp or Facebook posting menial issues was the only media presence she needed, but during the training she learnt how to profile herself and how to use the mainstream media and alternative media platforms to communicate with her constituency.
"I have realized that I can have cordial relationships with journalists", she said.
There is an interesting story in Matsunga.
Soon after the training by GMC, she was dragged in the mud by the Zimbabwean tabloid, H-Metro. Zimbabweans woke up to a screaming headline "Lawmaker in domestic violence rap" of the H-Metro of Tuesday 17 October 2017. The story casts her as an abuser and with insinuations that she was unfit to hold public office.
Honourable Matsunga was left disappointed and undermined by the character assassinating story.
Her reputation as a legislator, politician and mother was smeared. Matsunga felt she was a victim of a calculated media smearing campaign that has over the years looked down on female politicians.
Armed by the skills acquired from the WE4L supported training, she decided to take the bull by its horns.
Discovering her voice 
Honourable Matsunga approached GMC as a follow up to the Media Skills Coaching Sessions; to seek advice and counsel.
GMC encouraged her to file a complaint with the Voluntary Media Council of Zimbabwe (VMCZ) who felt Zimpapers' H-Metro had a case to answer under Article 4, 5, and 6 of the Zimbabwe Media Code of Conduct. Through their media complaints mechanism; VMCZ sought an audience with H-Metro and a mediation meeting was held. It had Honourable Matsunga and representatives from GMC, VMCZ and Zimpapers Editorial Executives.
On Tuesday 31 October 2017; a right of reply for Honourable Matsunga was published in the H-Metro under the headline "I'm a victim of Domestic Violence: MP" where she set the record straight by giving her account of the story that was missing from the damning first article.
She openly shared her domestic violence experience as a means to empower other women and showing that even women in leadership can be victims of domestic violence especially in light of 16 Days of Activism against Gender based Violence that was coming up that year.
In the article she attributes GMC saying "… have gone through workshops and training with Gender and Media Connect who conducted a media skills training for women in leadership from across political divides. All these have helped us a lot in terms of decision making and how to handle the media. "
Her Triumphs 
Honourable Matsunga is one of the six legislators out of the 14 from the 8th Parliament who were trained by GMC under the HIVOS Women Empowered for Leadership Programme who were re-elected into the 9th Parliament in 2018.
Armed with her newly acquired voice in the media, Honourable Matsunga moved her political career a gear up, competing in the election race and graduated from being a PR Member of Parliament to a duly elected legislator for Mufakose.
Honourable Matsunga continues to grab media attention, openly speaking her mind on many issues as a leader.
She was recently profiled in one of the biggest daily papers in Zimbabwe, NewsDay of 15th July 2019.
In the news (profile) article she encouraged women to come out of the hiding and be visible especially in male dominated areas like politics.
"I encourage my fellows not to shun politics. These are the platforms of impact and influence to shape destinies of people and the nation. Women should not relegate themselves to housewife economics, but seek to express their goals and dreams in politics unrestrained. I urge women to be brave and join politics." Matsunga said.
Honourable Matsunga also received praise from other men MPs, who said her political career is inspiring to other women.
To this day, Matsunga still attributes the bulk of her success to Gender and Media Connect and was quoted saying "… ndimi makazvita kani ndodada nemi kani honai product yenyu iyo may our good Lord continue to bless you and your organization" (translated… I owe all this to you Gender and Media Connect, you mentored me, and I am your product…)