id="883″ id="post-2571″ class="wp-post-content-block " itemscope itemtype="http://schema.org/BlogPosting" itemprop="blogPost">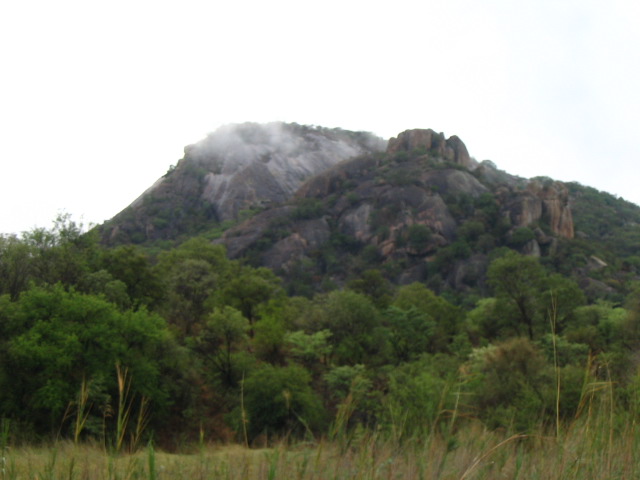 The Unsung Heroes- Women Tackling the Covid-19
BINDURA– DESPITE its rugged outlook, 45-year Chipo Musonza's four-roomed house in Bindura's oldest high density suburb of Chipadze has transformed into a safe haven for 11 young women and children, all victims of varying forms of gender based violence during the Covid-19 national lockdown period.
Her husband and three children do not mind sharing their home. They understand their mother's conviction to helping the less fortunate members of society during their time of desperate need.
"My community is made up of informal workers where the majority of boys are gold panners while women sell food staffs. The closure of informal businesses brought about financial challenges and I realised that gender based violence and early marriages started rising because schools were closed," said Musonza.
Her observations are not far-fetched.
Gender Based Violence (GBV) cases reportedly spiked 75 percent with the Musasa Project national hotline recording 2,276 calls since commencement of the lockdown on March 30 to the end of June.
An estimated 94 percent of the cases were from women who attributed the violence to economic challenges.
The depressing statistics are not peculiar to Zimbabwe alone.
According to the United Kingdom-based Institute for Feminist Reform Policy, South Africa recorded a 500 percent spike in reports of GBV from 12 000 to 80 000 cases in just one week at the beginning of the country's lockdown, putting into perspective the dire situation victims find themselves in during the lockdown.
With a declining economy which heightens frustrations, Zimbabwean victims are all the more vulnerable as perpetrators vent on them.
Musonza has come face to face with such cases.
"I attend to about three or four victims of gender based violence per day, assess whether the woman's situation allows them to return to her house. If not I help her stay at my place until a solution is provided," she said.
The philanthropist is by no means well-to-do.
She survives by packaging sugar beans for resell and her efforts to assist GBV victims have strained her pocket. Yet she is not the one to quit.
"I stay with a family of 14 including a friend's child who is a victim of GBV, but to be honest the whole situation is taking its toll on me especially since travelling to sell my products has been restricted.
"My worry is that the lockdown is indefinite my reserves are slowly diminishing, I had only harvested maize mealies to feed my family. However I cannot let other citizens to starve, if we could be allowed to resume operations I would be able to assist more and more victims, the community is too big and with the little I have I cannot help them all," she said.
The plight of the girl child in remote parts of the country is under the spotlight particularly on access to sexual reproduction health services which has been compromised by lockdown restrictions.
Some 10km away from Mashonaland Central's provincial capital Bindura along Mt Darwin road is Avoca compound, a small yet bustling compound for artisanal miners.
With the travel restrictions, the village girl struggles to access basics such as sanitary pads.
Rita Tiribhoi (26) is now facilitating availability of the both disposable and re-usable pads to the girls at the compound
"The lockdown has exposed the harsh reality that girls in marginalised communities cannot access sexual reproductive health services because of income challenges, and the travel restrictions have only made the situation worse. These have serious psychological effects on the children," she said.
Apart from the provision of material, she is offering them psycho-social support.
"Due to the traumatising experiences the girls' face we realised they need someone to talk to and we have been having one on one sessions with them to understand what they go through and offer expert knowledge through our organisation RIGE.
"We also realised that there is over reliance on receiving things so we are going to offer training on making re-usable pads so that the girls can make their own and even for resell," she said.
Rita working with RIGE have a Constituency of over 55 girls in Avoca and she is also linking victims of GBV with organs of the justice and legal system.
Persons living with disabilities have constantly left at the periphery of any national agenda.
This is despite the fact that Zimbabwe ratified to the United Nations Convention on the Rights of Persons with Disabilities (UNCRPD), a treaty which identifies the rights of disabled people as well as the obligations of governments to protect and ensure those rights.
With government paying only lip-service to the plight of this constituency, the mother in the woman has seen them offering a hand, often in only ways that only a woman can do.
Touched by their plight, Dr Gillian Chigunwe, a lecturer at one of the local tertiary institutions in Bindura opened Ruvimbo Simulation Centre where persons living with disabilities spend the day undergoing training to start own self-help projects.
"I started the project to empower youths with disabilities, after realising that the main academic structure does not offer equal opportunities to people with severe to profound challenges. Most of these people are always locked up and they get agitated easily when there is no free movement
"So they are making sanitizers, soaps and candles which we would then look to sell," she said.
Dr Chigunwe is struggling to fund for the continuation of her project which is not only serving the disabled persons' constituency of 14 but also their families, mainly the women.
Women constitute about 52 percent of the Zimbabwean population, but with the entrenchment of patriarchy in the society, the women's exploits are not often reflected in the spheres of influence.
This however has not deterred Zimbabwe's unsung heroes from giving a ray of hope amid the darkness of the Covid-19 pandemic.
ENDS//
ABOUT THE WRITER
Wellington Makonese is a writer and broadcaster based in Mashonaland central province, currently attached to Zimbabwe Broadcasting Corporation. Has keen interest in community development issues having previously worked for community newspapers (Nehanda Guardian, Observer) and developed a knack for issues affecting the ordinary citizen.