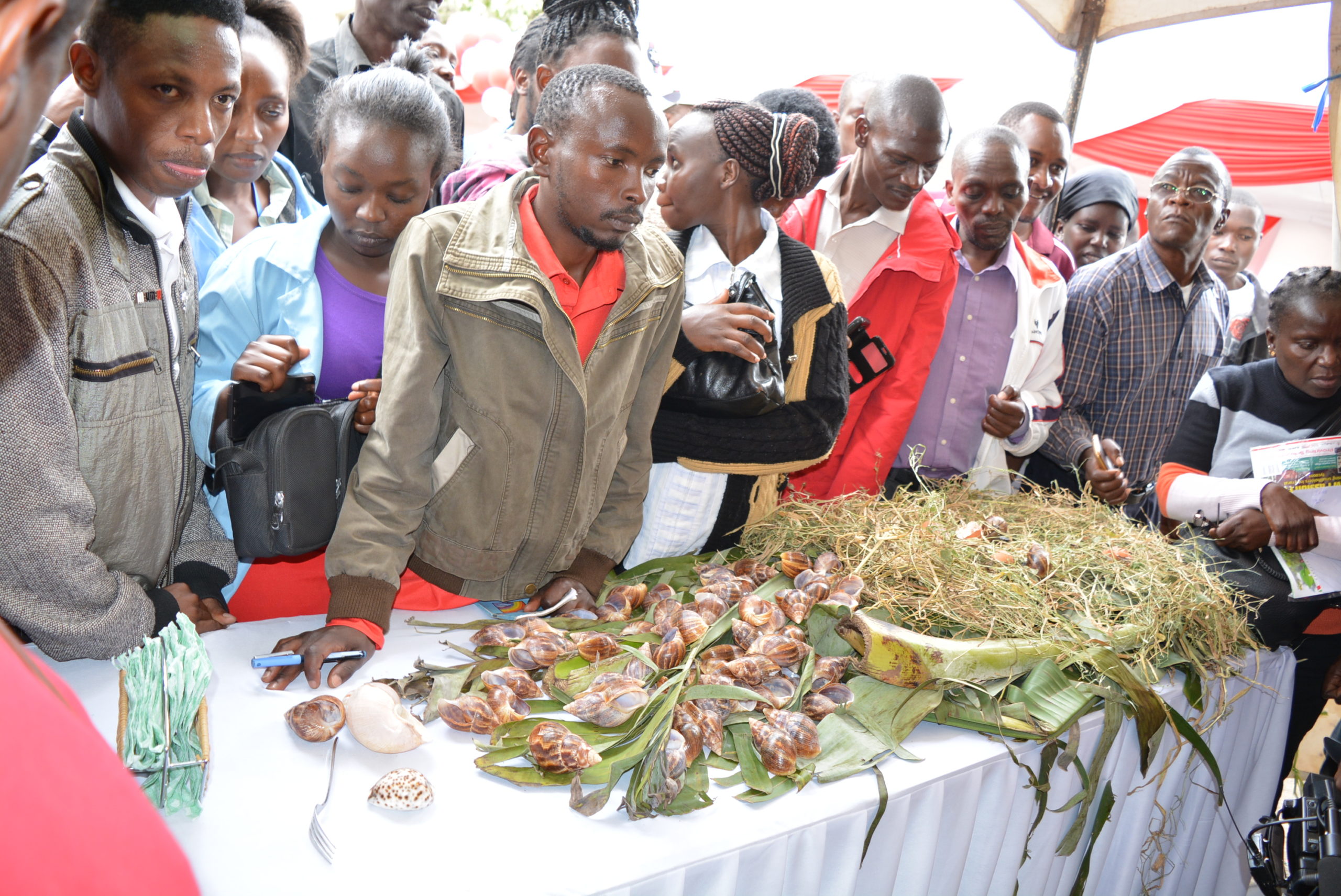 On January 24, 2020, residents of Nakuru County had an opportunity to engage with various food actors from different parts of the country.
The Seed and Food fair festival held within the Central Business District was organized by Building Eastern African Community Network (BEACON) in collaboration with the County Government of Nakuru and with support from Hivos under the Sustainable Diets for All (SD4All) Project.
Fair attendees had a chance to free blood test services, nutrition advice, and interactions with seed and fertilizer companies other among. Participants also got a chance to sample various traditional foods and drinks. This was particularly important so as to encourage the consumption of diverse foods (and foods from different communities as opposed to the trend where communities only consume the traditional foods that they grow) hence positively shaping the food culture for the better.
Speaking at the event, Deputy Governor Nakuru County, Dr Erick Korir, lauded the approach (The Fair) as an effective means of creating awareness on nutritional values of foods and food diversity and advocated for such events to be cascaded to grass root levels.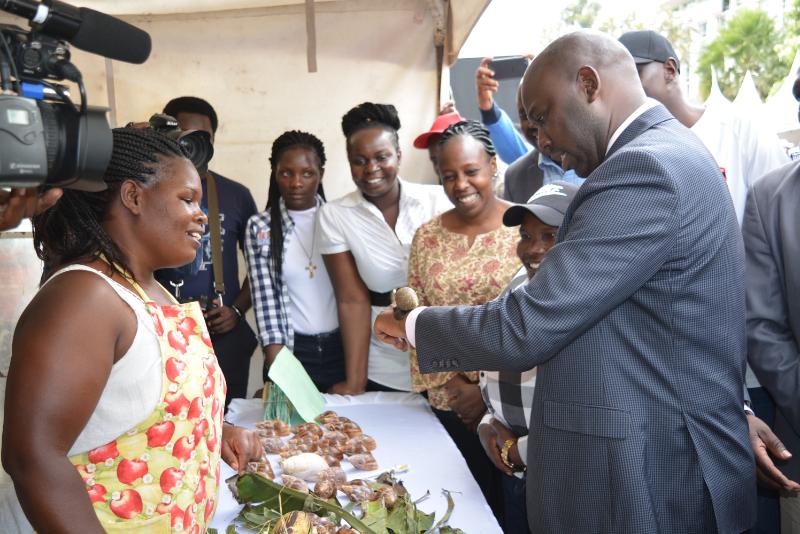 Also present was County Executive for Agriculture Dr Immaculate Maina who acknowledged the nutritional challenges facing the County of Nakuru especially amongst the young families. She further recognized the efforts that had been made by the SD4ALL programme towards promotion of production and consumption of nutrient dense foods and also in fast tracking the dialogue towards domestication of the National Food and Nutrition policy for Nakuru County that is being spearheaded by BEACON.
The Nakuru County Department of Agriculture is a key partner in the implementation of the SD4All programme and has been providing technical advice. Nakuru is one of the highest foods producing Counties in Kenya but at the same time, 28 per cent of children in the county suffer from stunting.
The event brought together over 30 exhibitors under  various sectors such as the Department of Agriculture, Department of Health Services, Research institutions, Institutions of Higher learning, Seed Companies, Fertilizer Companies, Small and Medium Sized Enterprises dealing in Food Production & Processing, Community Groups, Culinary Experts and Nutritional Health Clinics among others.
Some of the exhibitors were:
Department of Health Services: Provided free tests for sugars and blood pressure; Body Mass Index measurements and offered nutritional advice as well as referrals for various conditions.
Kenya Agricultural and Livestock Research Organization (KALRO Katumani and Njoro banches): Showcased seeds and also value-added products made from a variety of crops such as; cassava and sweet potatoes.
Egerton University: Under the Community Action Research Programme project showcased their crop breeding finesse and urged farmers to plant indigenous of locally bred crops such as beans and potatoes
Nyanam Gold: A dried fish and meat exporter ran out of stock as people flocked her shed to sample the packed omena fish (Rastrineobola argentea)
Community Groups: The groups from Kikuyu – from Ndudori, Kalenjin- from Mauche, Kisii – from Nakuru Town East, Luo – from Nakuru Town East and Ogiek showcased their traditional foods and taught the show-goers on ways to prepare them without losing the nutrients.
Savage Foodie: Proved that there were opportunities in unbeaten paths when it brought pasteurized eggs in to the fare which is way of adding valued to a product that seems complete and ready to many.
The organization pasteurizes egg whites, egg yolks and whole eggs. Savage Foodie reckons that the processing increases the eggs' portability and shelve-life because it can last up to 40 days under refrigeration and 15 months frozen.
Seed Savers: They showcased the ways of selecting, sorting and saving seeds from the farm without necessarily depending on the seed manufacturers or local stockist.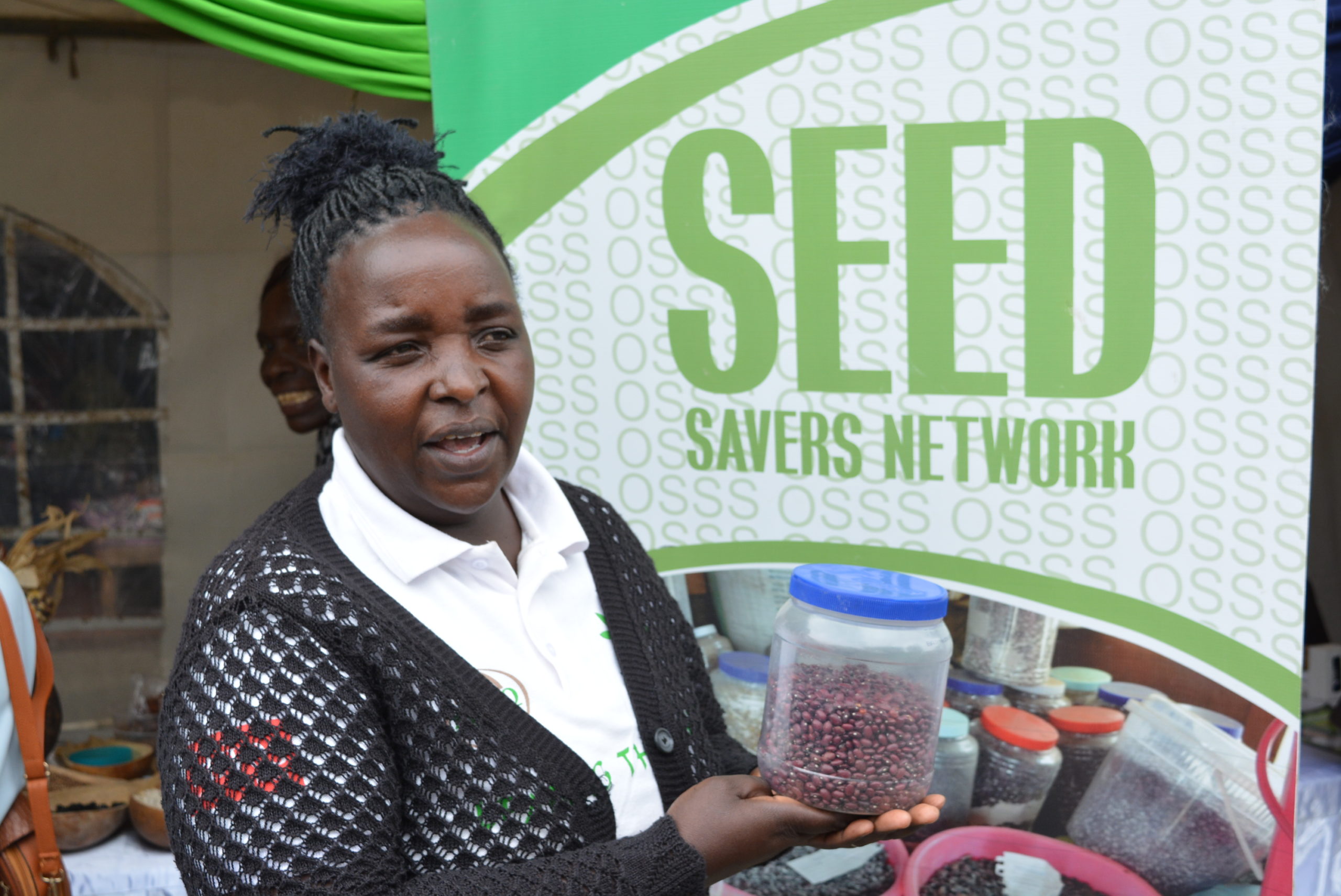 Farming Wonder:  They showcased a multi – storey gardening technology that is appropriate for urban and peri – urban settings
Golden Snail Farm: Despite many people attending the food fair expressing negative attitude towards consumption of snails, Wangui Waweru was able to educate a number of the members of the public who visited her stand on the benefit of snail meat as well as the process of cooking snails.
Story by Gordon Kojo, BEACON