Jakarta's 2019 PARARA Healthy Food Festival
Sharing food has always been part of Indonesia's culture. Eating as a family or with friends not only gives nourishment, but also lets us share our culture and heritage through food. This is also the thinking behind Jakarta's biennial PARARA Festival. It was first held in 2015 to display and promote local agricultural products from various communities and indigenous peoples. But just as important, to show there is a great need for changes in consumption patterns, production, and food distribution.
The 2019 festival was held from December 6 to 8 at Plaza Semanggi Jakarta. Hivos Southeast Asia and some 100 local community members of the Panen Raya Nusantara (PARARA) consortium helped visitors learn the keys to healthy eating and encouraged them to consume local products.
Save the Earth, Nurture the Earth was this year's slogan, pointing to the wisdom of Indonesia's ancestors who successfully used natural resources in a sustainable way. PARARA 2019 invited us to return to these traditions and save them, to nurture the earth, to preserve natural resources and safeguard social welfare.
In his opening speech, PARARA chairman Jusupta Tarigan* explained, "This year the PARARA Festival is more about Pangan Bijak or 'Wise Foodways': local, healthy, equitable and sustainable food. The products displayed are the result of efforts and cultural traditions of the community to improve their welfare by increasing the balance between nature and humans."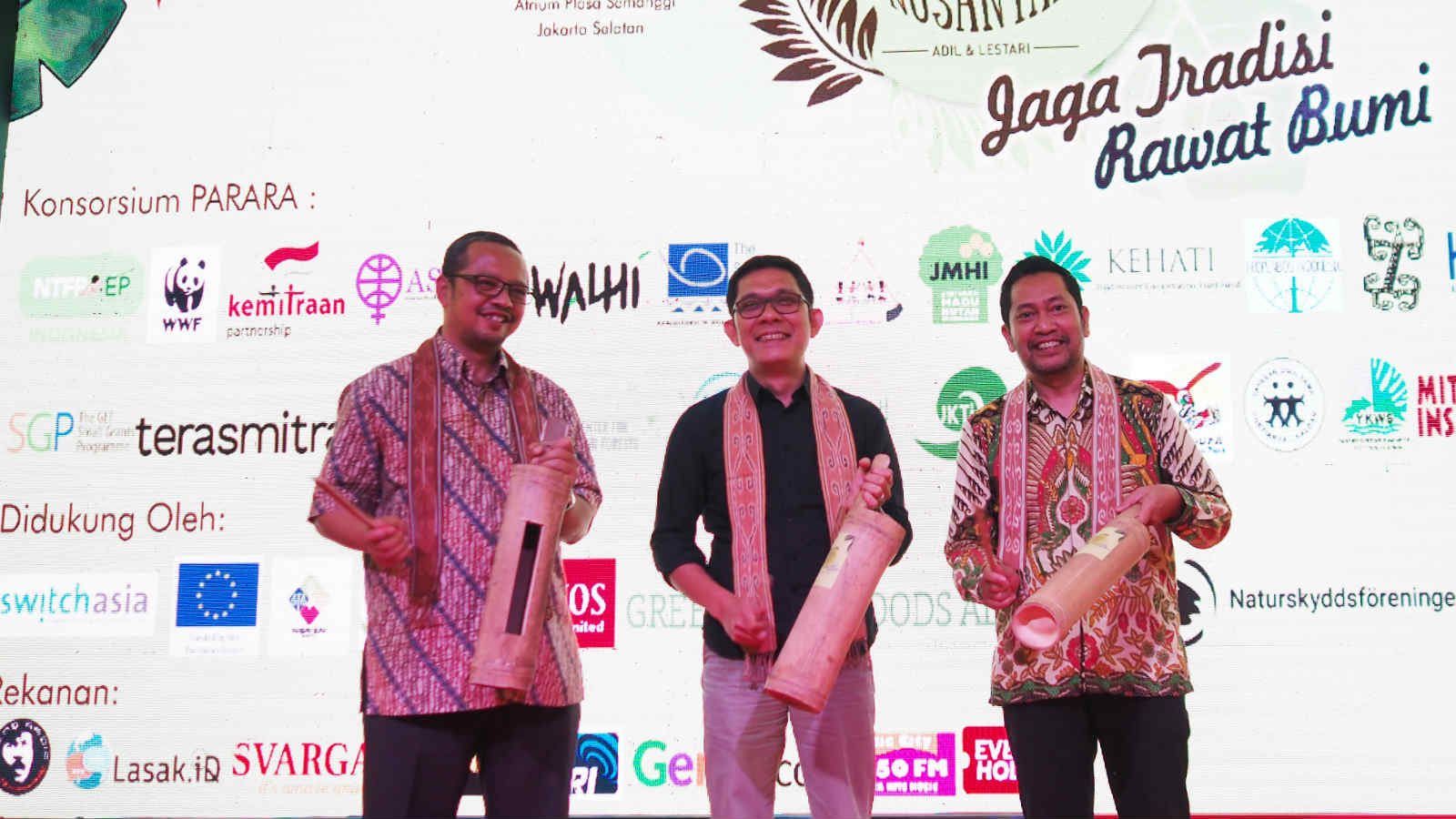 Hivos supported the festival this year because we believe it goes a long way to familiarizing people with local, healthy foods so they can make wiser choices for a healthy diet. We participated through our Sustainable Diets for All (SD4All) program together with local partners Tanoker and Kummara.
Their booths showcased initiatives carried out previously in Jember and Bandung to promote healthy, local and diverse food. For example, we had the board games about healthy food made for children who attended food festivals at two elementary schools in the city of Bandung earlier this month. We screened the short film "Healthy Generation Ahead" featuring pioneers of healthy food in Jember (an initiative of the New Generation for Indonesian Cooking (NGIC)). And we displayed healthy food products made by a women's culinary Small Micro Medium Enterprise (SMME) from Ledokombo District, Jember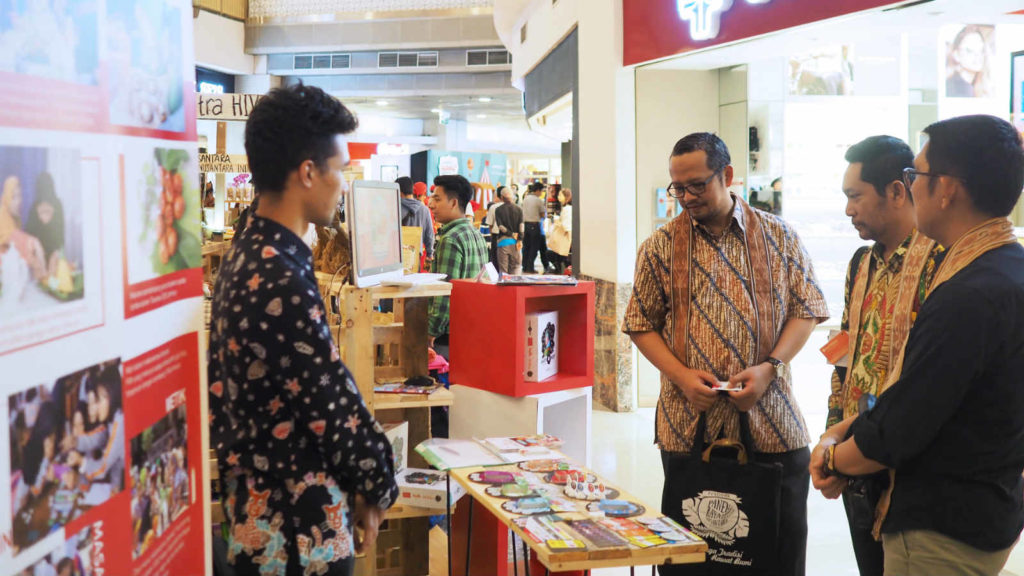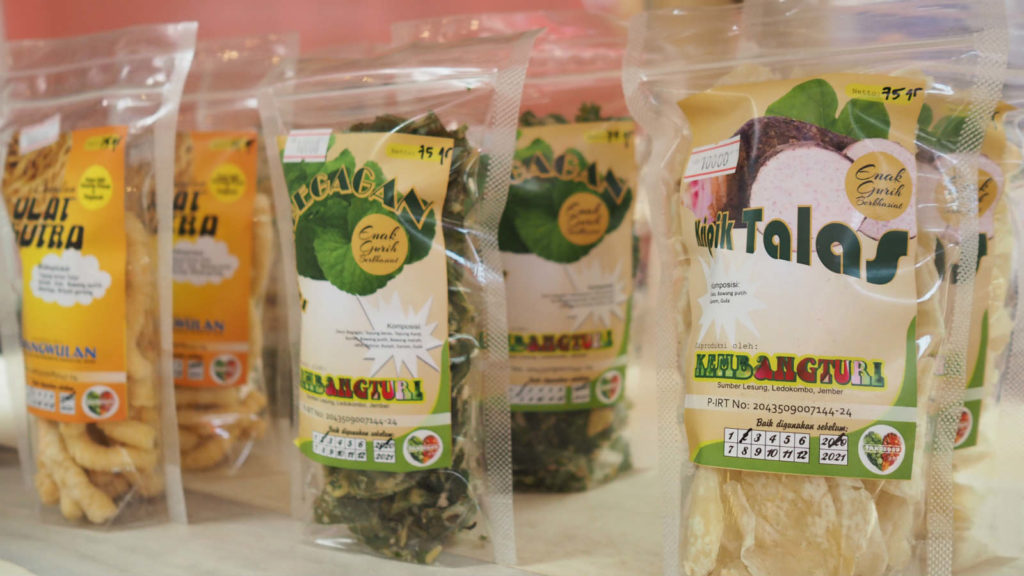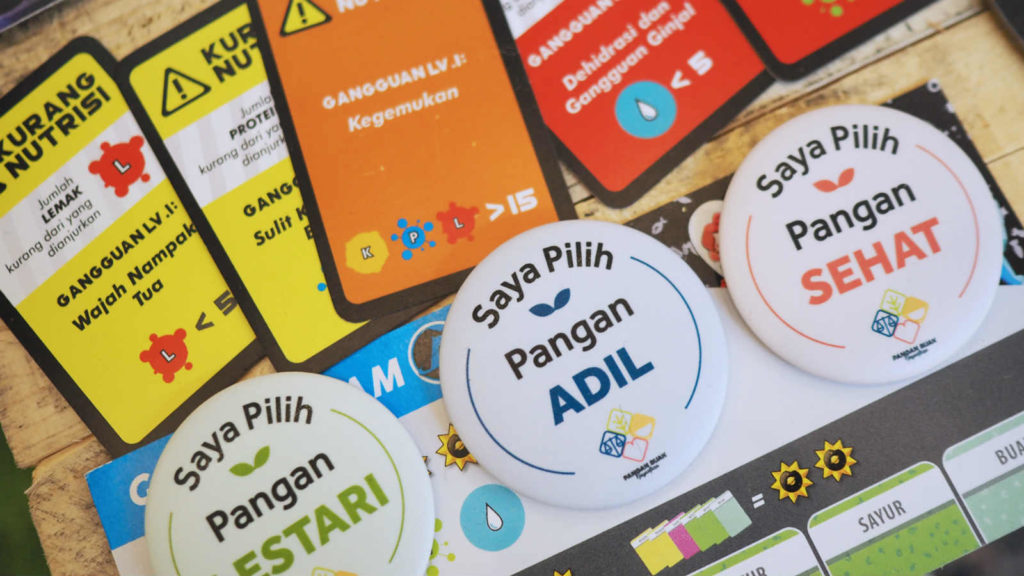 Other partners with us at the festival were WWF Indonesia, ASPPUK, AMAN, and NTFP-EP Indonesia as part of the SWITCH Asia – Local Harvest consortium that promotes sustainable and equitable local food consumption and production in Indonesia. Pangan Bijak Nusantara or 'Wise Foodways' is the slogan of this consortium. At the festival, we showcased seven key food products that exemplify local, fair, green and healthy products from different regions in Indonesia.
Hajar Hasyim from Kendari, Southeast Sulawesi, is the owner of SAGUKU, a healthy food SMME supported by Hivos. She was pleased to be able to sell her products at PARARA and get to know the products of other communities. "I am very happy to attend events like this because I can introduce my healthy snacks to people from all different background," she smiled.
On the third day of the festival, Hivos and Tanoker took part in a talk show session called "Building Local Food Awareness with Tanoker." Tanoker's representatives and local stakeholders talked about their advocacy efforts to bring local and healthy food to Ledokombo District, Jember Regency by influencing families, schools, community members and policy makers.
Farha Ciciek, Tanoker's founder, explained why better diets are necessary in her area. "There lots of health problems in our district. That's why we're eager to ensure our children are healthy, and hopefully our initiatives can be a small contribution from the Ledokombo community to a healthier Indonesia."
The PARARA festival is becoming a civil society movement. This broader reach will help integrate local communities and markets with policies on creative and local industries for the welfare of both producers and consumers.
The SD4All program encourages this bottom-up support for healthy foods and more diverse diets, and ensures that citizen voices are heard in policy-making processes.
* Jusupta Tarigan is from NTFP-EP, a partner in our Sustainable Diets for All program.