This is a series of stories from the Resource of Open Minds (R.O.O.M) Program, New Ways of Working focus area. Through this new area we have on boarded 8 grantees in our continued support to defend the waning civic space in East Africa.
Contribution by guest blogger- Natasha Simma
Fleeing home to seek refuge and settle in a better place has mostly been the case for refugees worldwide.
As the Covid-19 pandemic unleashed its tentacles in 2020, many refugees found themselves in a tight spot. Resettlement was put on hold and this signalled a crisis for communities such as sexual and gender minorities who after having endured severe emotional and physical trauma from their previous homes, needed a new lease of life.
The Ugandan refugee camp is one prime example where queer, heterosexual creatives' refugees living with host communities had to grapple with lack of proper sanitation, medical care or any unique support tailored to their specific needs.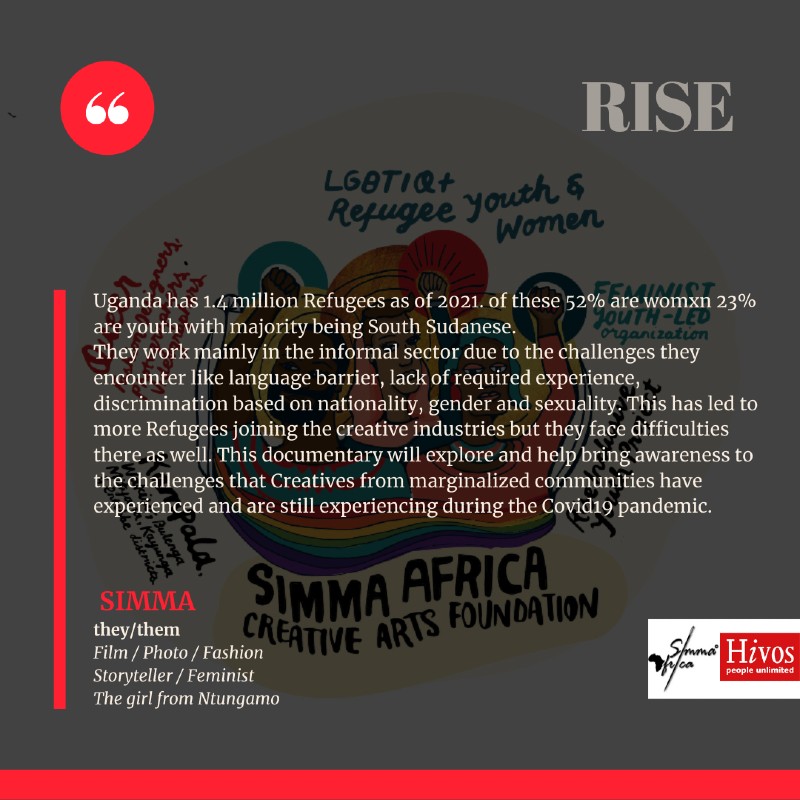 Worse still, the imposed lockdown in Uganda exacerbated some lived realities: psychological distress, stigmatisation, incidences of sexual and gender based violence (SGBV), attacks, police brutality, double victimisation, exploitation and neglect.
While the story would mean doom and gloom, Simma Africa Creatives Foundation was at the heart of championing social justice for refugees. Through a documentary, they embarked on amplifying their voices and telling stories of some of the injustices witnessed in the camps. This was all geared to sparking dialogue and debate on socio-economic issues that disproportionately affect refugees who identify as straight or queer during the lockdown.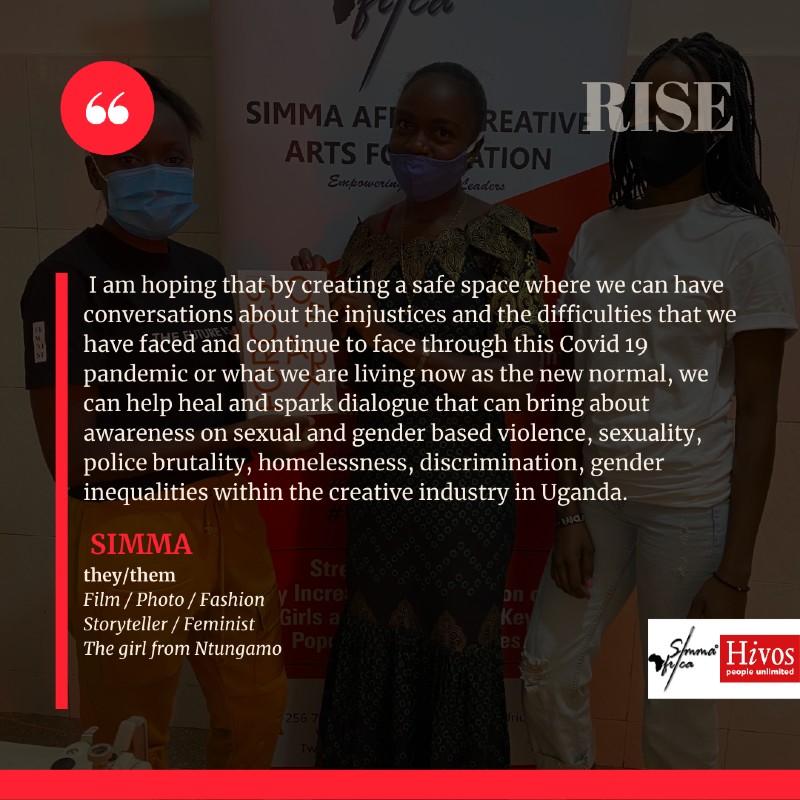 By sharing testimonies and the untold experiences of unique minorities amongst the refugees, the documentary equally takes a stab at showing their uniqueness and diversity as fashion designers, photographers, videographers, artists living with host communities and the disruption to their secure livelihoods and content creation.
Supported by the R.O.O.M program, Simma Africa is contributing to its New Ways of Working for creatives by including the voice and roots of an African femxle storyteller: a grandmother. In addition, creatives' using digital spaces to monetize their work was explored as an avenue of alternative spaces they can utilize to stabilize the disruption to their income.
Due to the looming penal code criminalizing same sex relations in Uganda, the documentary will be screened on online spaces targeting like-minded partners such as British Council Uganda Key Population Consortium, the Refugee Law Project, UNHCR and Human Rights Awareness and Promotion Forum. Equally, the documentary will be entered in LGBTIQ film festivals like British Council's Five Films For Freedom.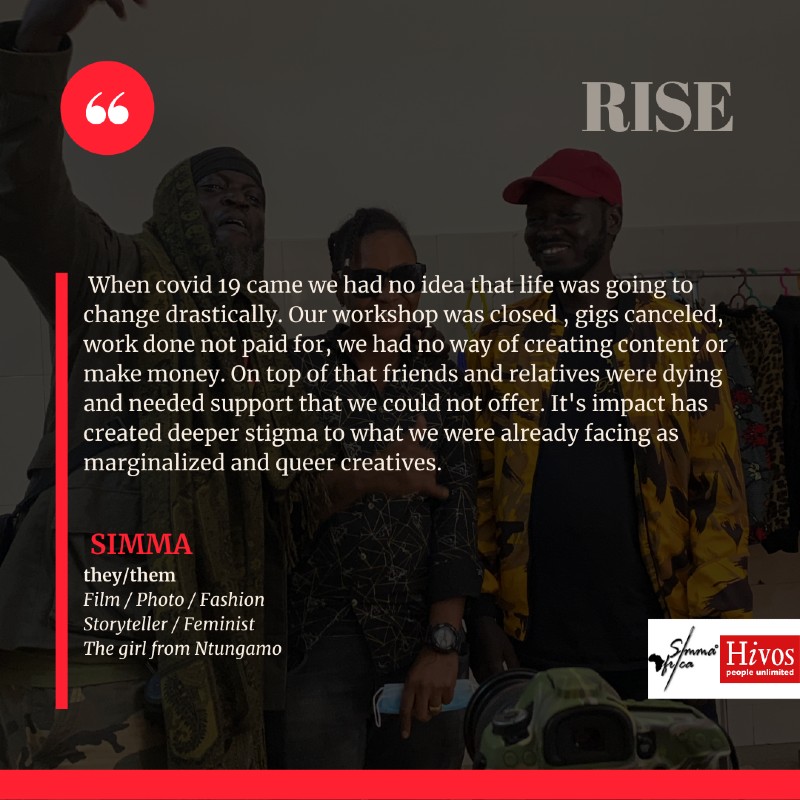 The documentary: RISE will be launched on 14 July 2021. Watch out for the launch by following Simma's social media pages on Twitter, Facebook, Instagram and YouTube
About Simma Africa
Simma Africa Creative Arts Foundation (SAF) is a feminist youth-led organization founded in 2016 by and for Queer Fashion Designers, Photographers and videographers that focuses on improving livelihoods of Queer Refugee Youth and the protection and promotion of their rights and freedoms in Uganda.
About Author
Natasha Simma is the founder and creative lead of Simma Africa Creative Arts Foundation. She champions the use of alternative spaces where LGBTI refugees can freely express themselves without stigma and discrimination and challenge the silence that comes with censorship in a polarized society