50 years People Unlimited
From a journey that spans 50 years ago, Hivos' history is a remarkable story that was founded on the principles of humanism. Our founders held belief in the fact that; it is possible to contribute to a free, fair and sustainable world. This belief is derived from our ethos and DNA: People Unlimited which draws conviction from the power of people to spring changes necessary for a just and fair society.
Reception Dinner
To honour its Jubilee, Hivos hosted a gala reception dinner on 6 September 2018 in Nairobi, Kenya to celebrate strides made particularly in East Africa. Together with partners we have worked at the heart of marginalised communities, soldiered on in the spirit of humanism especially in a changing context and feted our small and big wins. As an international organisation, Hivos is renowned for its work around stimulation of social movements globally and spearheading social innovation to bring about structural change.
The reception dinner, hosted by Hivos East Africa's Regional Director, Ms. Mendi Njonjo brought together partners, allies, friends and strategic donors to look back at its diverse efforts, track record and foot-prints in advancing the human rights agenda. While issuing her remarks, Ms. Njonjo spoke of Hivos' growth globally, from the Hague in Netherlands to expansion in Africa, Latin America and South East Asia. ''Hivos has been at the fore-front of leading social and environmental justice and in the creation of fair and inclusive societies that provide equal opportunities for all, '' she added.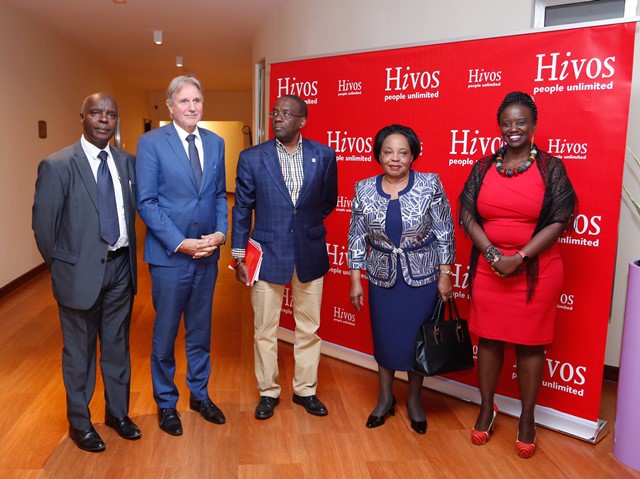 Celebrating History Makers
During the event, history makers in Kenya were recognised for their journey to freedom and the significance of their stories towards defining the country's second liberation. History makers are men and women whose individual struggles in the pro-democracy influenced the country's discourse towards freedom. Through a panel discussion, history makers: Lady Justice Effie Owuor, Dr. Willy Mutunga and Hon. Kivutha Kibwana gave a snippet of their significant milestones when it comes to freedom. This is from the judicial independence, human rights movement to the struggle for women's rights in Kenya.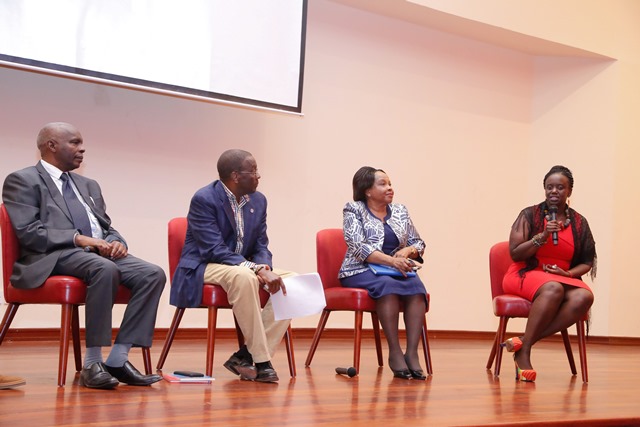 Lady Justice Effie Owuor
First female judge of Kenya's Court of Appeal
Her role as the first female judge in the court of appeal re-defined the role of women in society. This was through giving women a voice to make free choices in the principle of social, cultural, political and economic independence.
Governor Kivutha Kibwana
Re-defining the Governor's role in Kenya
His significant contributions have been observed through his role as an activist in the  pro-democracy movement, the constitutional review, Kenya's second liberation and currently as Makueni County's Governor.
Dr. Willy Mutunga
Spearheading judicial reforms in Kenya
His contributions span to being a committed activist in the pro-democracy movement: from arrest, exile, role in the judicial system to later appointment as Kenya's Chief Justice. He is renowned for his role in instituting the independence of Kenya's judiciary.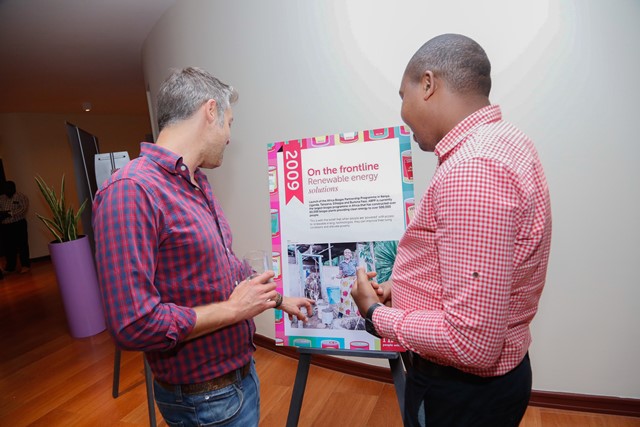 Fallen human rights defenders in Kenya, were also honoured with a moment of silence for their struggles and contribution in opening up spaces of free expression.
Chief Guest remarks from the Netherlands Ambassador to Kenya, H.E Frans Makken, touched on Hivos' conviction that development should be available to all regardless of their beliefs and identities. Further he applauded Hivos' significant milestones that have contributed to reducing inequalities and exclusion.
John Allan Namu- founder of African Uncensored and Lorna Diaz- Executive Coordinator of the Gay and Lesbian Coalition of Kenya (GALCK) who are long-time supporters and friends of Hivos touched on Hivos East Africa's support towards defining their path in expanding spaces of free expression and the rights of LGBTI persons. '' Through the Kenya Media Programme, Hivos East Africa held my hand at the lowest and highest points of my career in investigative journalism. They gave me the resources necessary for upscaling Africa Uncensored as the premier investigative journalism entity in Kenya,'' said John Allan.  ''Hivos has walked with the Sexual Orientation, Gender Identity and Expression (SOGIE) community in Kenya through GALCK. When we (the community) needed a pillar of support, Hivos was there to give us 'Band-Aids' especially when bruised,'' added Lorna.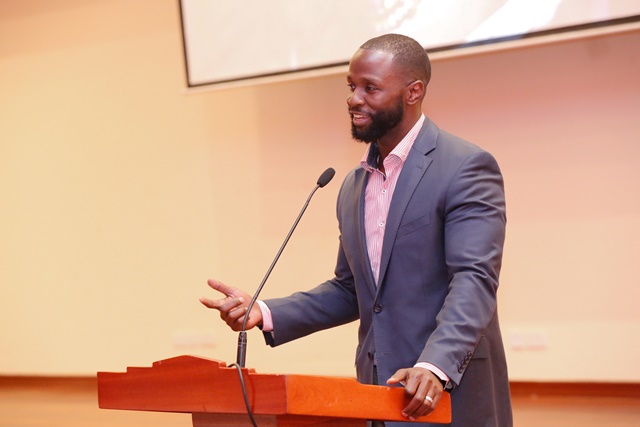 The celebrations ended on a high note with participants affirming their continued partnership with Hivos to bring about change to spaces where it's needed the most.