id="409″ id="post-1025″ class="wp-post-content-block " itemscope itemtype="http://schema.org/BlogPosting" itemprop="blogPost">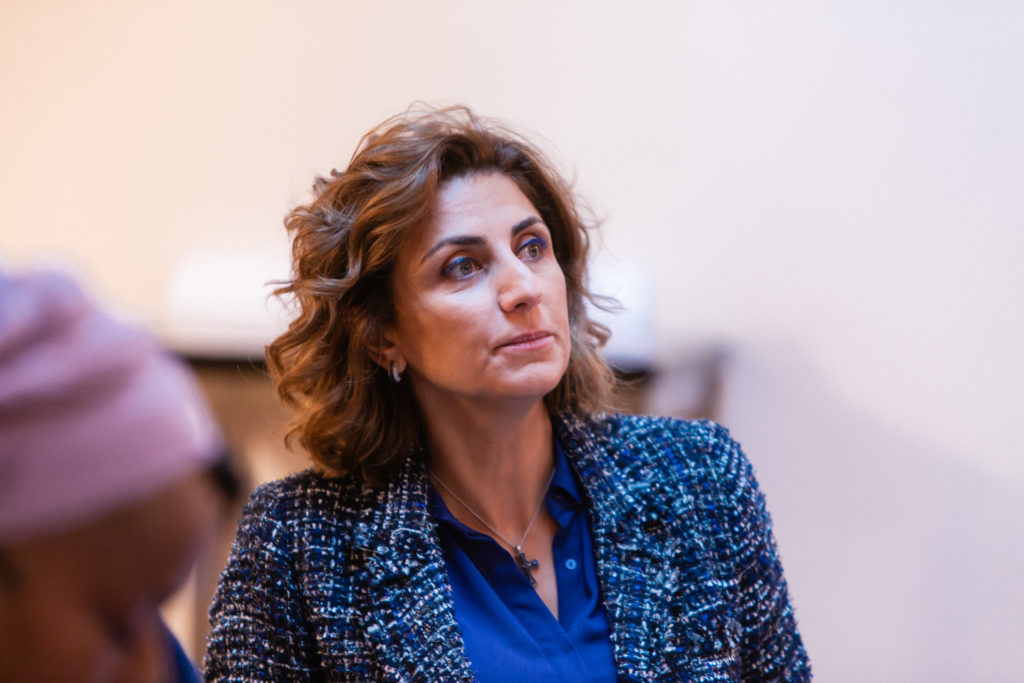 Nims: Reconstructing the meaning of leadership is essential to WE4L
By Laudy Issa
The need to redefine the constructed meaning of leadership and tackle gender roles within the family emerged as key elements in the keynote speech at the 2018 Women Empowered for Leadership (WE4L) Linking and Learning event.
Delivered by Salma Nims, Ph.D., the secretary general of the Jordan National Commission for Women, the speech reflected on the successes of the WE4L program in supporting and encouraging female leadership through legislation, education, and capacity building but emphasizing on going beyond these conventional approaches.
"Although these are crucial areas, I think they are not enough," said Nims. "And this is where I feel we haven't done enough: articulating the concept of leadership, the constructed meaning of leadership with the constructed meaning of masculinity."
The History of Leadership
The historic construct of leadership was a masculine term perceived as existing opposite to having a family, and how that links to what society considers the roles of women and men to be. Successful men work late and know nothing of their children, but women who do the same define "failed mothers". Societies around the world also perceive men as "natural" leaders, but consider that women in leadership positions must work extremely hard to achieve what males do.
"All I hear is about women feeling guilty because they're working or in leadership positions," said Nims, stressing the need for Hivos to recognize and tackle the perception of familial gender roles to better empower women in the public sphere.
Global goals: Where are we now?
With the world working towards achieving the United Nations' Sustainable Development Goals (SDGs), the numbers show that achieving gender equality (SDG Goal 5) still faces serious obstacles. Research by the Inter-Parliamentary Union (IPU), the global organizations of parliaments that works towards establishing democracy and ensuring women are able to participate equally in politics, shows that female participation in parliaments around the globe currently averages at 23 percent.
While the numbers are indicative of the difficulties that women face in accessing higher government positions, they also provide a limited perspective of what leadership is, according to Nims. Aside from mentioning the need for women to influence policy, legislation, politics, the private sector, and other traditionally-defined fields of leadership, the keynote speaker articulated the need to recognize women who step up in their local communities to close the gaps where their governments fail to.
"States fail their communities, the smaller and more marginalized communities, and we see more women stepping in and taking the initiative to solve these problems," said Nims. "And that leadership, nobody recognizes. Even when it is recognized, it is not recognized as leadership, or as a step of really breaking through the challenges of development."