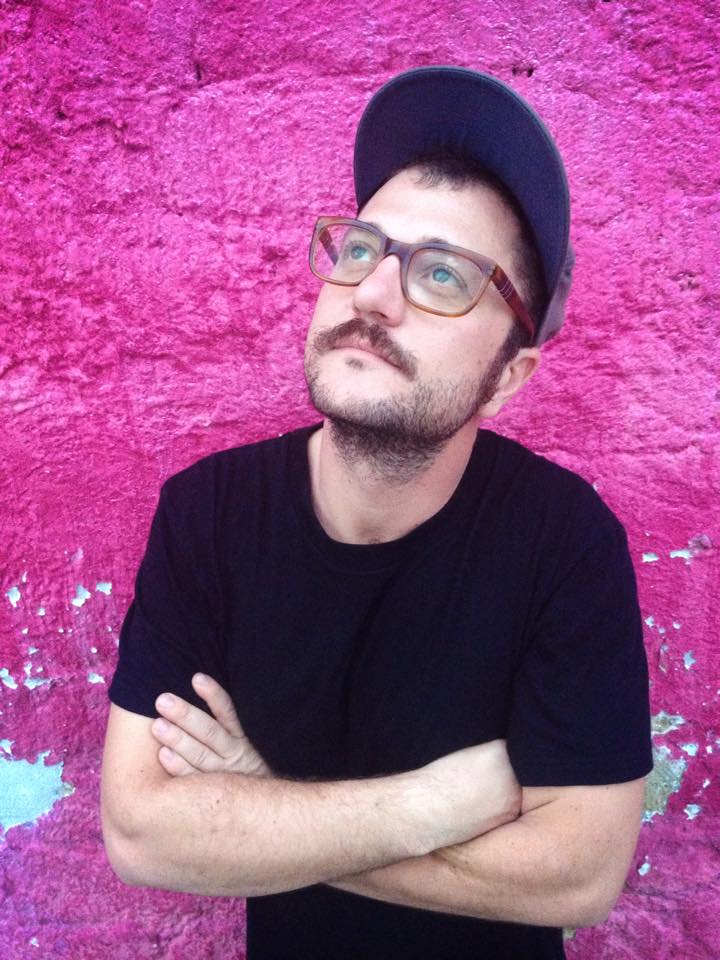 Vincenzo Cavallo aka Dr. Faras is the director and co-founder of Cultural Video Production and Cultural Video Foundation. In 2012, Dr. Faras bought a Double-Decker Bus and began a collective creating many collaborations between different types of people such as visual artists, photographers, event managers, videographers and producers.
Today Dr.Faras has become a point of reference for many. For instance, the Kenyan Film Commission includes him in its preliminary consultations, Canon Africa supports him and the bus initiatives, Berlinale (Berlin International Film Festival) invites him to present his projects. He is currently producing with other young directors as well, while at the same time developing his own projects with partners such as Hivos.
He recently produced a series christened African Space Makers that shows the plight of creatives in Nairobi City. Hivos East Africa's Sarah Nyakio sat down with him to get a glimpse of the fuss behind his series and his partnership with Hivos.
SN: What is African Space Makers?
DF: This is the first-ever interactive VR mockumentary  (a film or television show made in the style of a documentary to make invented events seem real)series ever made on urban African sub-cultures. Nairobi is just the first season; our objective is to cover other major African cities to develop at least 10 other seasons.
The structure is simple, we will keep the same format we used for Nairobi and apply it to other similar urban contexts.
SN: What's this format about?
DF: It's a hybrid between a mockumentary and a videogame. You can choose if you want to be a male or a female filmmaker, right after that, you will find yourself in TheNrbBus an iconic space in Nairobi where you will meet your crew who will explain to you what your mission is. After that, you will find yourself inside a Matatu (local public transport) where a conductor will tell you the different options you have. You will be able to choose where to go and what to do once there.
SN: So what's the mission of the user or shall I say the viewer?
DF: He/she is both a viewer and a user because the series is interactive. The objective is to make a documentary about spaces and space makers, to explore Nairobi differently, to understand and share with others the most interesting collectives that are shaping the urban landscape of Nairobi.
SN: Which are the main topics and the collectives that you are exploring/ meeting?
Dr Faras: You will have five options, fighting huduma (government service) or the religious censorship with the graffiti artists at the railway's station museum or at Muthurwa market to customize clothes with Maasai Mbili in Kibera. In addition, there's transforming Nairobi national park giraffe skull into a cyborg (a fictional or hypothetical person whose physical abilities are extended beyond normal human limitations) using a dumped body found in Dandora with Bush Kimani, shooting a music video in Sunken Park with Jessy and its crew of inline skaters, drinking the Jaba (khat) juice at Muze, Alchemist and on top of Chester House, get high and fly over a miraa (khat) plantation.
The topics are many, but they are linked to one major issue, the importance and the right of having non-commercial spaces where people can develop new projects and ideas together, for the good of the emerging creative economy.
SN: Who is behind this project?
DF: It's a co-production between The NrbBus (Cultural Video Production), Black Rhino VR and INVR.SPACE with the support of Culture @Work Africa an EU Consortium, Hivos East Africa and Goethe Institute Nairobi.
The NrbBus is the space and the mastermind behind the idea, Black Rhino is our local partner with expertise in VR and INVR.SPACE is our German partner a leading company with more than ten years of experience in VR productions.
The documentary series was supported by Hivos East Africa's program Resource of Open Minds (R.O.O.M) that supports a new generation of artists from all creative disciplines to promote critical content and lead the resistance to the shrinking civic space in East Africa.