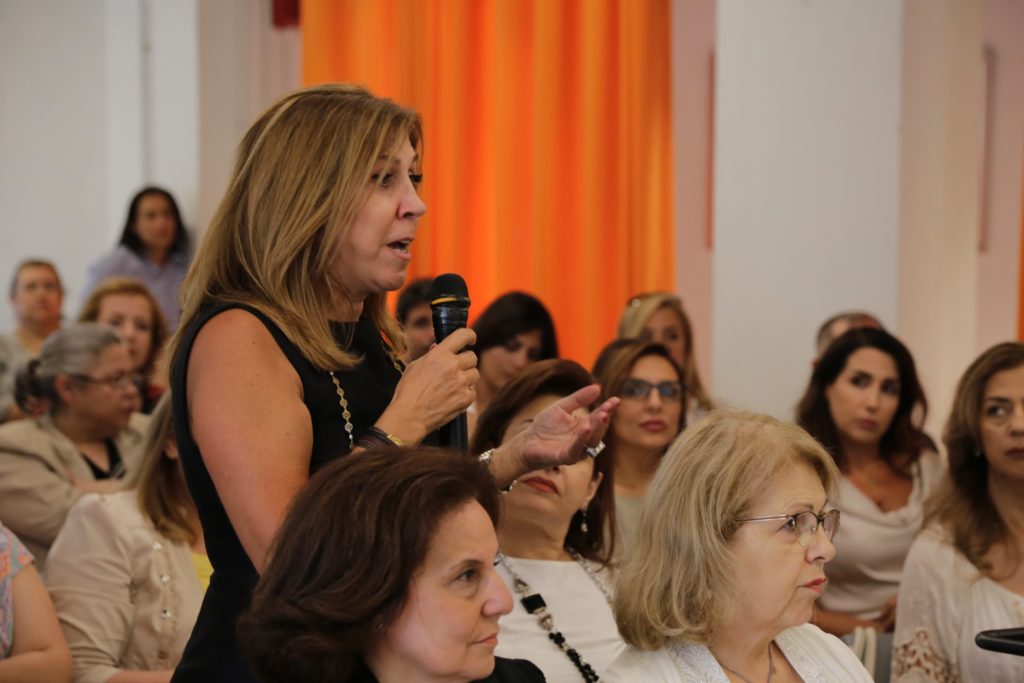 Media and Money during the Lebanese Elections: How female candidates were disadvantaged
by Noura El-Turk
"Women's Representation in Media – Elections 2018" a new study brings a detailed account of Lebanese media during elections and its impact on Female candidates.
Maharat Foundation, a partner in the Hivos Women Empowered for Leadership programme (WE4L) launched its study "Women's Presence in in Media – Elections 2018" on 23 July 2018 at Antwork in Beirut.
After introducing key elements of the study (for more information please visit this link), Maharat director Roula Mikhael opened the floor for discussion, inviting participants to share their stories. In particular the launch was intended as a networking opportunity for the 80 participants who were mostly, female activists, election candidates and influencers in the public domain.
Laury Haytayan (Beirut District 1 candidate), said that "the Media is like a market. Those who pay more get coverage. It is not about the topics or messages discussed by candidates, but rather the money."  New MP Paula Yacoubian, Salwa Al Amine and many other candidates expressed their concerns regarding private media channels. Twenty-five to thirty thousand dollars was claimd as the minimum rate for TV coverage, and many candidates could not afford such hefty prices.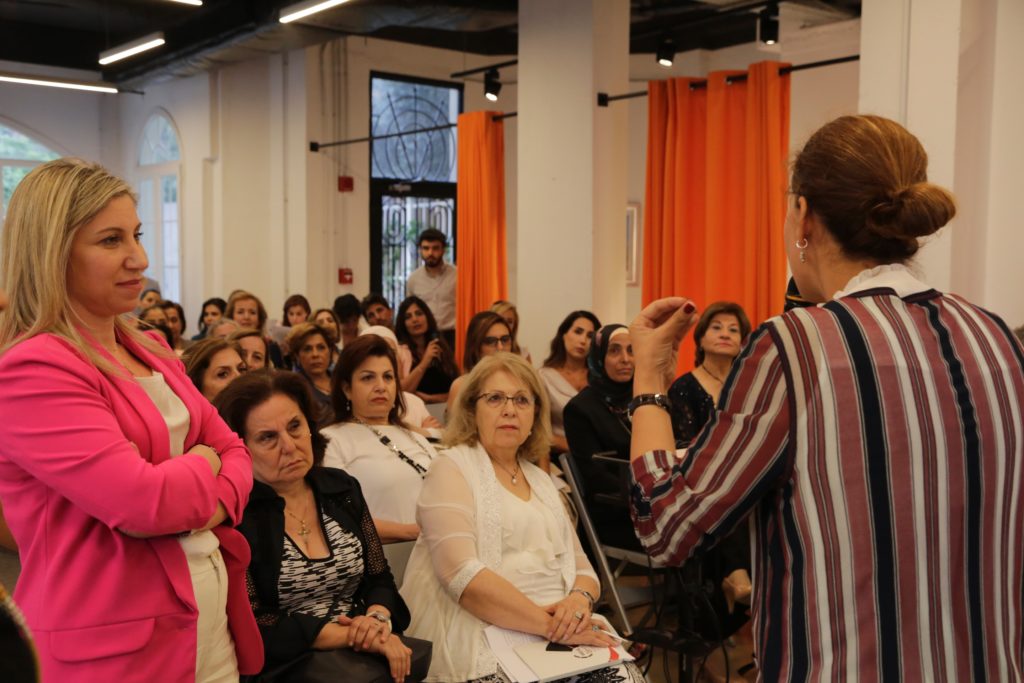 Another important obstacle discussed was political influence on media channels. Nadine Itani (Beirut District 2 candidate) raised the issue that since TV channels are affiliated to political parties, they are bias ed when granting air time to candidates. Would they give air time to opposing candidates?
Media outlets are directly and intrinsically connected to politics and political parties, and new and independent candidates find themselves excluded and unable to access many media channels.While  the support of a political party helped many candidates (most of which were men) expand their coverage, this was not the case for women candidates.  Dima Jamali who ran for seat in Tripoli as part of the Future Movement list explained how she had to file a formal complain to the government because she was not given any air time and had to fight to get  a few minutes.
From cultural stereotyping to cyber bullying many participants experienced firsthand some form of violence in the political sphere. Election candidate Sandrella Merhej spoke of marginalized violence, when female candidates are ignored, which she considered to be more damaging then psychological or physical abuse, as it renders the female candidate invisible.
Lack of election meida regulation and management  in general harmed independent candidates. This was especially difficult for female candidates who generally ran independently with limited connections and budget.  Paula Yacoubian, despite being a media personality,  found it  difficult to get coverage. Although her connections and media company allowed her to get air time and reach out to people, she was also ignored by the mainstream media.
Participants came up with  recommendations   necessary for women media coverage to improve. Some of these solutions involved women's quota in parliament. Others focused on regulations  for media channels especially during election season. Private media must also show social responsibility by providing fair and impartial coverage for all candidate.