id="691″ id="post-2083″ class="wp-post-content-block " itemscope itemtype="http://schema.org/BlogPosting" itemprop="blogPost">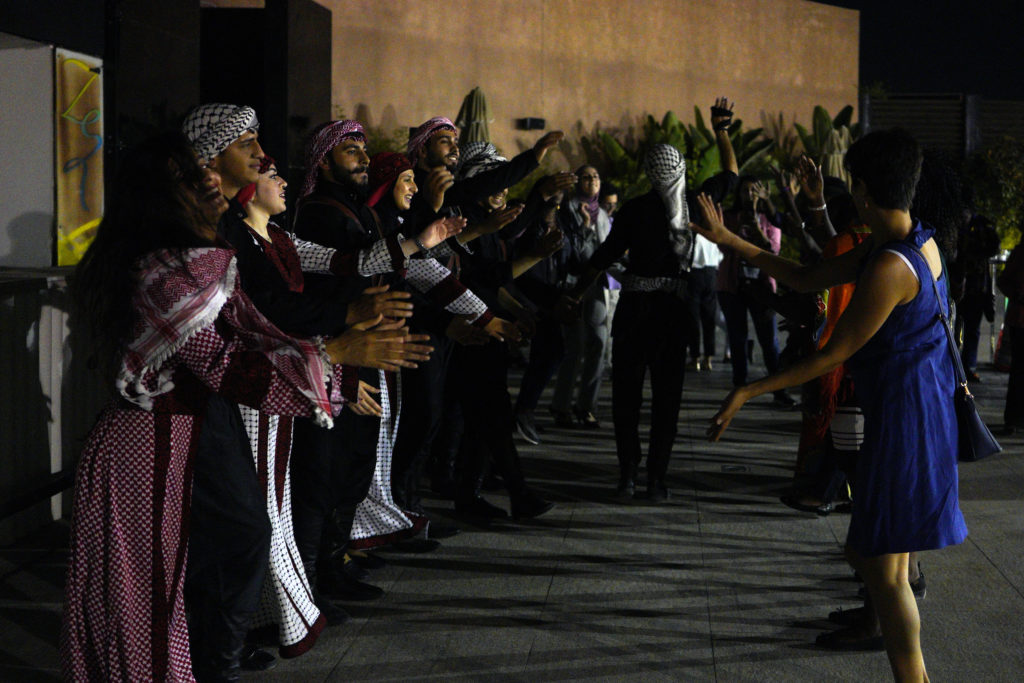 Jordan welcomes international WE4L team for 2019 Linking & Learning conference
By Laudy Issa
Jordan greeted members of the Hivos Women Empowered For Leadership (WE4L) team, different implementing partners, and youth activists with traditional dancing and multi-cultural mingling ahead of WE4L's Linking and Learning conference.
The annual conference brings together participants from Jordan, Lebanon, Malawi, Zambia, Zimbabwe and the Netherlands to reflect on the diverse range of experiences in different countries, the main lessons learnt so far, what strategies have proven to be effect, and how to further improve the situation of women in leadership positions.
"Amman welcomes you," Dr. Salma Nims, the Secretary General of the Jordanian National Commission for Women, kicked off the reception at Landmark Hotel. Under the patronage of HRH Princess Basma Bint Talal and in cooperation with The Human Rights Unit in the Prime Ministry of Jordan and the Arab Network for Civic Education (ANHRE), the 2019 L&L conference from Hivos is looking at "Women Empowered for Leadership towards achieving SDG 5."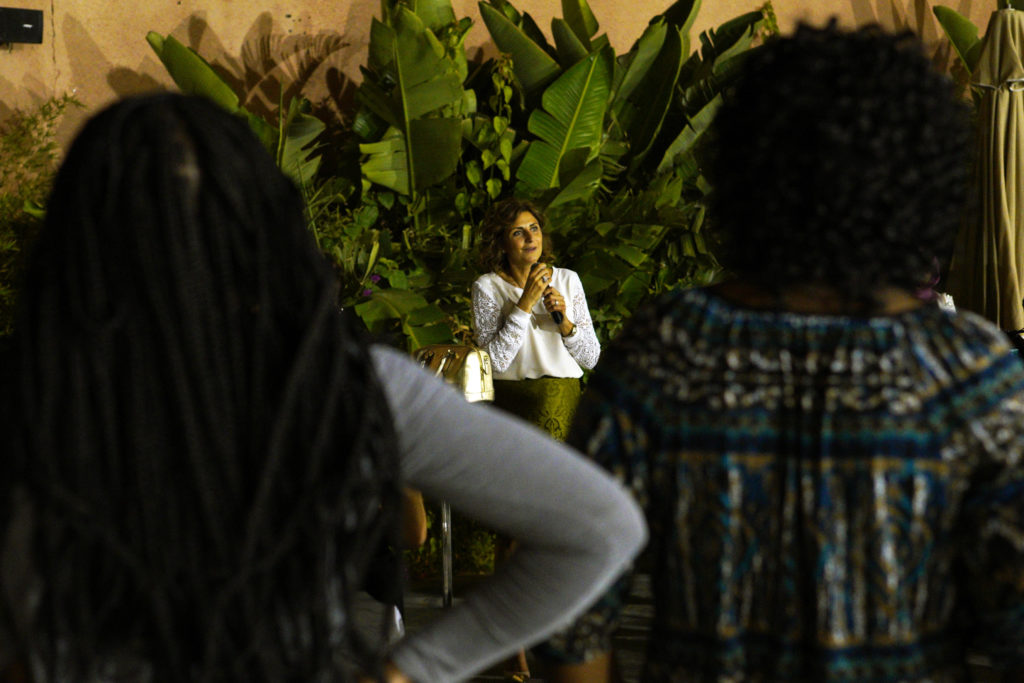 The reception allowed participants from different countries and backgrounds to socialize and network with each other, and to ultimately become familiar with each other's work, in an informal safe space. South African and Middle Eastern partners joined hands to dance the Jordanian dabke, building team morale and bonding over culture before delving into difficult work. Youth activists also networked particularly well, heading out together to explore Jordan's famous Dead Sea together earlier that day.
The warm welcome set the solid foundation –based on positivity, collaboration, and mutual respect for cultural differences and uniqueness– needed for the success of the Linking & Learning conference. 
By highlighting the distinct experiences of individuals and groups in different societies, Hivos becomes sensitized to the relevant resources and local strategies that can strengthen their approach to women empowerment in leadership. 
The two-day event will also see women sharing their experiences from the field since WE4L, which is supported by the Dutch Ministry of Foreign Affairs' FLOW fund, works directly with potential leaders, syndicates, and civil society groups to ensure the effective participation of women in political, economic, and societal decision-making processes. At the conference, Hivos staff are also getting recommendations for future work from youth activists.