Our Manifesto
''Womxn. We are more. We work more. We carry more. We achieve more. We stand for more. We feel more.
We. Women.More. Why?, you ask. Simple, Because we womxn about it.''
For years, Hivos East Africa has been an ally of gender equality, inclusion and diversity; challenging harmful stereotypes against womxn in society through various campaigns on International Women's Day. In 2018 we #PressedforProgress and when the Covid-19 pandemic began in 2020 we still kept our word and called for #EachforEqual.
2021's International Women's Day theme #ChoosetoChallenge sits right within our DNA and could not be far from our hopes and dreams of a free world where womxn have the freedom to choose; not just to be who they want to be but the choice to freely create just and fair societies: free from patriarchy and all forms of inequality. This year, we explored the creative sector that has for years been dominated by men in order to get a glimpse into the lives of powerful women creatives challenging the status quo, breaking barriers, working to leave a mark while also creating and opening doors of opportunities for fellow womxn in the creative industry.
We partnered with three pathfinders from Kenya, Uganda and Tanzania to convey a powerful message that empowers women by celebrating their ability to succeed in spite of the gaps placed in our society. Our campaign dubbed "We Women About It" is a bold statement that follows the story of these three womxn, Ayeta [Tanzania] Vivienne [Kenya] & Natasha [Uganda] and how they have weathered and challenged social and cultural stereotypes to pave way for themselves and many more to thrive in the creative world.
''Today we celebrate all womxn because everyday womxn choose to stand for something, womxn choose to create change and womxn challenge the status quo''
Here for Diversity
Vivian Mambori Safari is a radical Kenyan queer artist who believes in human justice. She draws the reason of her existence to championing artivism in pushing boundaries around mental health issues particularly for both queer and heterosexual communities. Having grappled clinical depression, she embarked on a healing journey of self-discovery and acceptance where she embraced her artistic talent as therapy. Vivian is attached to the Initiative for Equality and Non Discrimination (INEND) a Hivos partner- through the Voice Program– that champion's equality and acceptance of LGBTI persons in Kenya's coastal region.
She uses abstract art to communicate about the environment she lives in and equally uses the form of art in peer education to encourage communities to express themselves.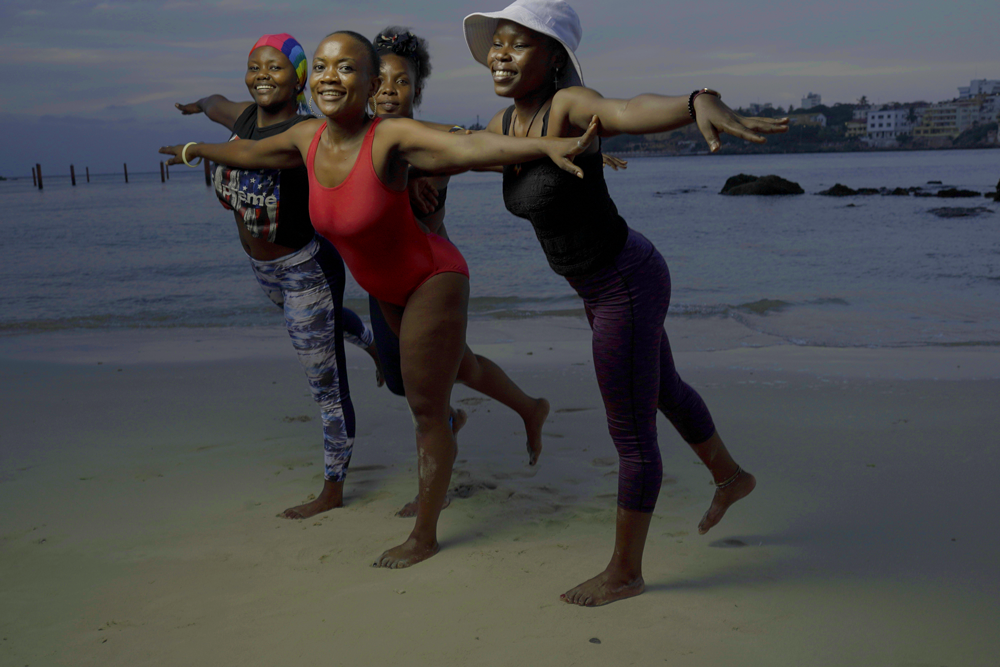 Here for Culture and Equality
In Uganda, Natasha Simma a creative artist, feminist and human rights defender uses photography and fashion to amplify the voices of queer creatives particularly refugees. As the lead of the outfit: Simma Africa Creative Arts Foundation she champions the use of alternative spaces where LGBTI refugees can freely express themselves without stigma and discrimination and challenge the silence that comes with censorship in a polarized society. For refugees in foreign countries, the double odds stacked against them include constantly having to defend their choice of sexual orientation and gender identity while also traversing a homophobic society where they are at more risk of facing exclusion and violence by host communities. Alternative platforms of expression such as art, music, fashion, design, videography and photography offer a safe haven where the queer community can express who they are through their identities and equally share experiences.
For this year's International Women's Day, Natasha chooses to focus on amplifying safe and sustainable creative spaces where everyone who identifies as a womxn can have the freedom to produce artistic content. ''As much as International Women's Day is a day set aside to celebrate womxn […] it continues to be a stark reminder of the deeply-rooted inequalities still embedded in every fabric of society.''
Simma Africa Creative Arts Foundation is Hivos East Africa's partner through the Resource of Open Minds Program (R.O.O.M) and pursues critical content by empowering LGBTI refugees to pursue art for expression and entrepreneurship.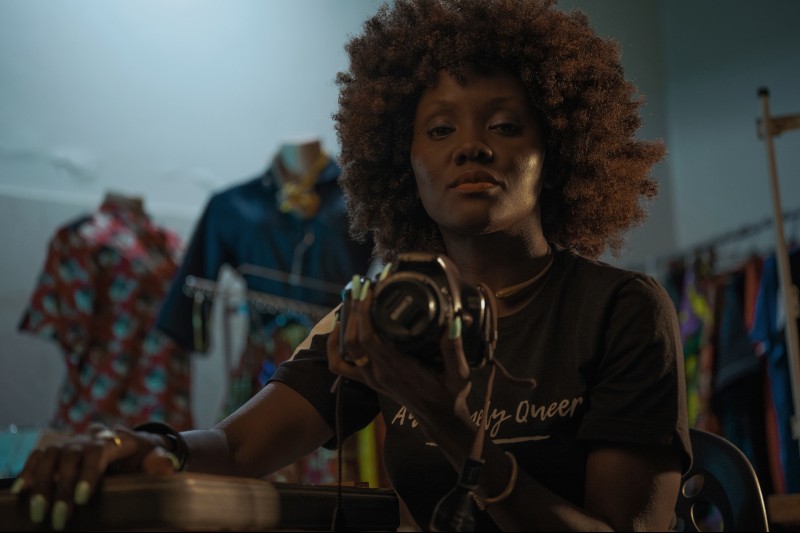 Here as a mover and shaker in East Africa's creative economy
Ayeta Anne Wangusa is a creative thinker and the Executive Director of Culture and Development East Africa (CDEA), a creative think tank based in Dar es Salaam, Tanzania. Serving in various capacities within the creative sector, Ayeta has cut out her niche as a creative thought leader in African literature, creative economy, cultural policy and sustainable cities.
She has published books such as: Memoirs of mother and Don't play with fire and written short stories that focus on women issues. Ayeta has equally gained recognition in Africa's creative sector where in 2018 she was awarded as the East African regional and country winner of CEO Global's Africa's Most Influential Women in Business and Government Awards in the Arts and Culture category.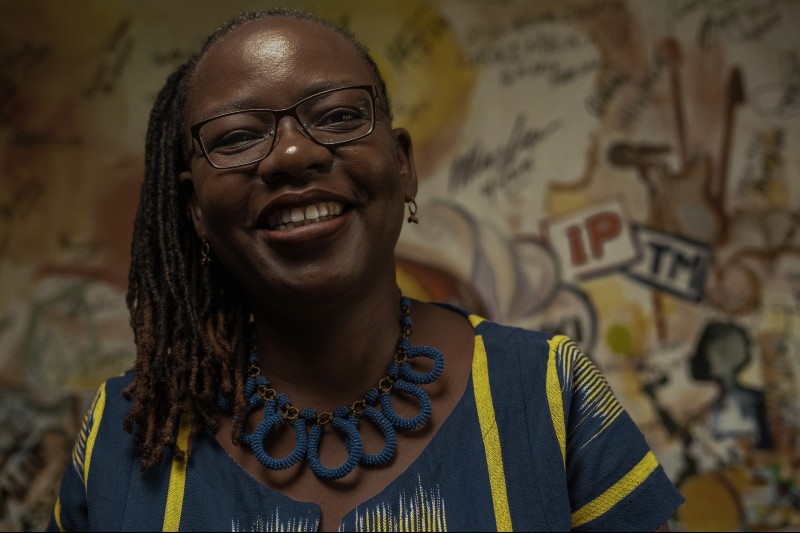 As a creative, Ayeta is renowned for amplifying the role of East Africa's creative economy in the development agenda particularly when it comes to the sustainability of creative enterprises and how they can contribute to the circular economy.
Through support from Hivos East Africa's R.O.O.M Program, CDEA is executing online social justice programming using radio to champion girls empowerment and cultural preservation.
Donate a Voice and engage more through these powerful videos
Celebrating Vivian Safari
Celebrating Natasha Simma
Celebrating Ayeta Wangusa