Little Reed Farmhouse, a company supported by Hivos' ARC program, was highlighted during a donor field visit. A perfect moment for Elissa Cortas, owner of Little Reed, to present her company and introduce the women cooks that have come to play such an important role in the community.
The ARC (Addressing Root Causes) program is a partnership between Hivos and Alliance 2015 and aims to advance the economic participation of vulnerable communities. It is funded by the Dutch Ministry of Foreign Affairs. During the visit, a representative from Alliance 2015 member ACTED, was able to share Little Reed's story of growth with Floris van Slijpe, senior policy officer at the Dutch embassy, and other members of the Alliance.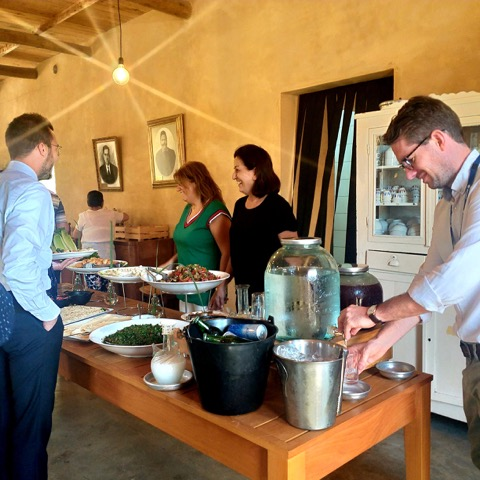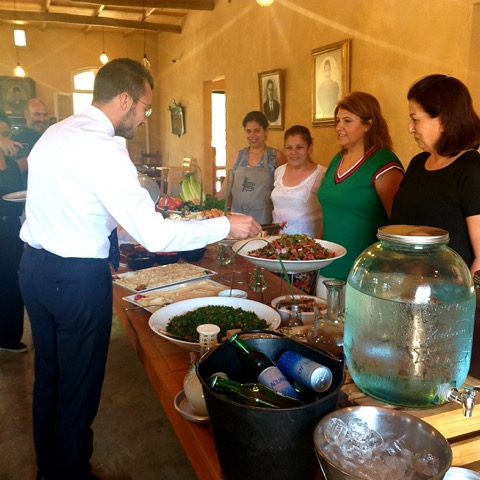 A story of growth
Little Reed's development impressed members of the visiting committee. With her farmhouse, Cortas helps build a resilient community and provides employment opportunities for women. An important accomplishment in the Mount Lebanon mountain range, where unemployment rates in villages like Qsaybeh are high, especially for women.
Since 2018, the farmhouse grew from one to 26 employees. Women made up 62 percent of recruited staff. The success of Little Reed has been documented in a case study that was discussed at length.
Developing new initiatives
Through ARC, Hivos provided Little Reed with kitchen equipment and funded renovation work. And that's not all. Cortas: "Thanks to the training sessions we have received, we are now equipped to cater private, tailor-made events. We have already registered bookings for brunches and birthdays." Attendees agreed that the various steps of ARC's business developing program did have a lasting impact.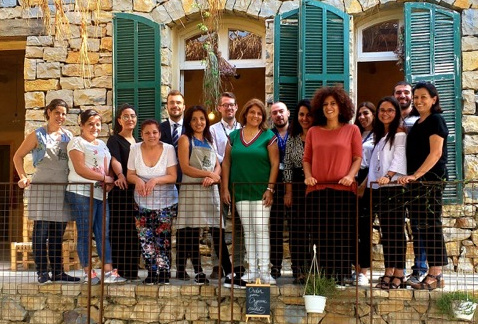 Find out more about Little Reed's development and plans for the future.