id="566″ id="post-1533″ class="wp-post-content-block " itemscope itemtype="http://schema.org/BlogPosting" itemprop="blogPost">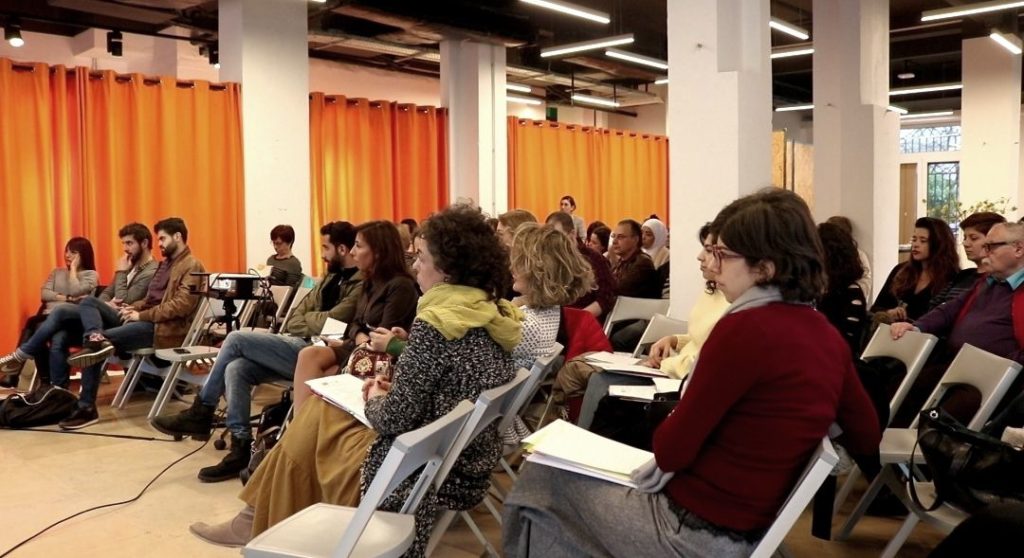 Hivos launch shifts discussion on leadership from women's abilities to lack of support
By Laudy Issa
Hivos launched their national survey on public perceptions of Lebanese women in leadership positions at Antwork, Beirut to a crowd of researchers, politicians, and interested civilians.
The February 7 launch included three panels and audience discussions of relevant results from the 2018 research, which was conducted by Hivos' Women Empowered for Leadership (WE4L) Programme in collaboration with Beyond Reform and Development.
"With 81.5 percent of the population noting that women are underrepresented, we can see that gender does matter and should matter," said Mira Bouchmouny, the WE4L Programme Coordinator.
The survey results identified and highlighted social perceptions of female engagement in politics, leadership characteristics, and their readiness to engage in politics. The three panel discussions, moderated by lawyer and legal researcher Nermine Sibai, elaborated on how the data from the representative survey can be used to guide future interventions that promote women's participation in the Lebanese decision-making process.
The launch, which received coverage from pan-Arab newspaper The Daily Star, shifted the discussion on women in leadership positions from debating their capabilities to highlighting a non-conductive environment that does not support them.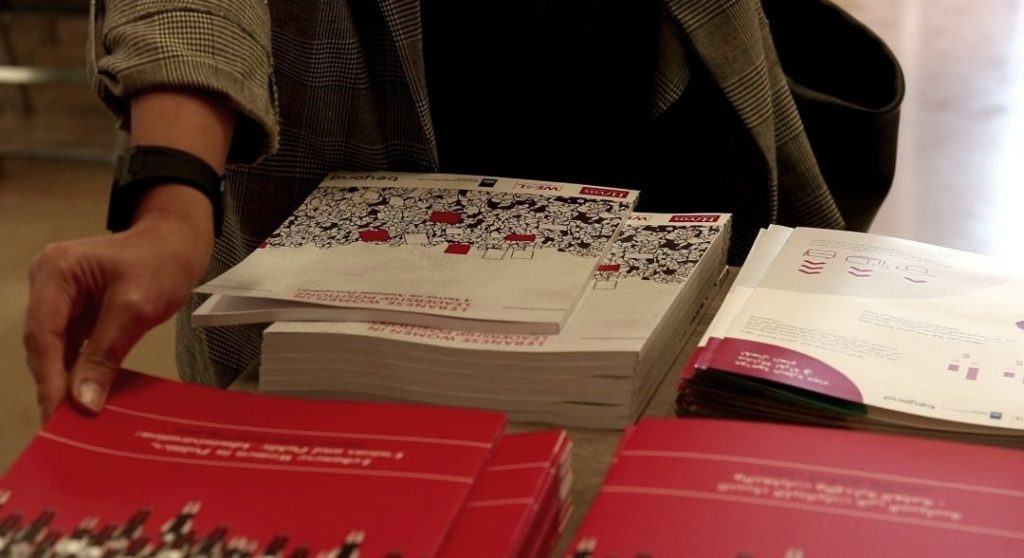 Panel 1- Women in Leadership: Capacity, Ability and Motivation
The first panel discussed perceptions of women in holding senior governmental positions, the experiences of women running for office, and the perceptions of women's motivation to run for office.
The least support among survey participants emerged for women holding leadership positions in the judicial branch of the government. Panellist Nayla Geagea, a lawyer, researcher, and co-founder of different independent political campaigns, reflected on the discrepancy in perceptions and the reality of the judicial system.
"On the ground, the majority of judges are women," said Geagea, who also went on to explain that women become judges but face difficulties and obstacles while aiming for higher positions of leadership.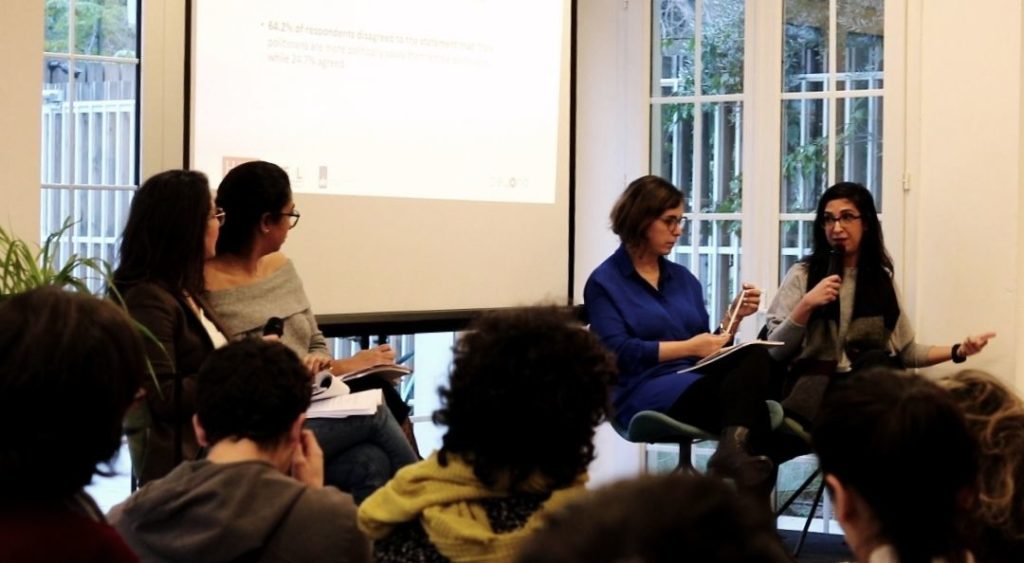 The panellists also discussed the need to reform laws that create an electoral quota system as a solution to structural barriers and to boost confidence in women. According to Natalia Menhall, the ability of female candidates to run in elections is not enough because they are "running against giants" who have more financial and sectarian support for their political campaigns.
The crowd discussion revealed a necessity to get rid of the feeling of guilt that women who consider pursuing leadership positions experience about having less time for their families, and to recognise that "not only women have to take care of children."
Panel 2 – Which Positions Can Women Occupy?
The second panel focused on what positions are perceived to be male-dominated, perceptions on what leadership positions women can hold, and what people expect from women who reach senior political positions.
Panellists asked audience members to reflect on how expectations of women in leadership positions are higher than those of men in leadership positions.
"Why do we expect women to go above and beyond what men do?" asked Chantal Abi Aki, a political and human rights activist and project coordinator at the National Commission for Lebanese Women.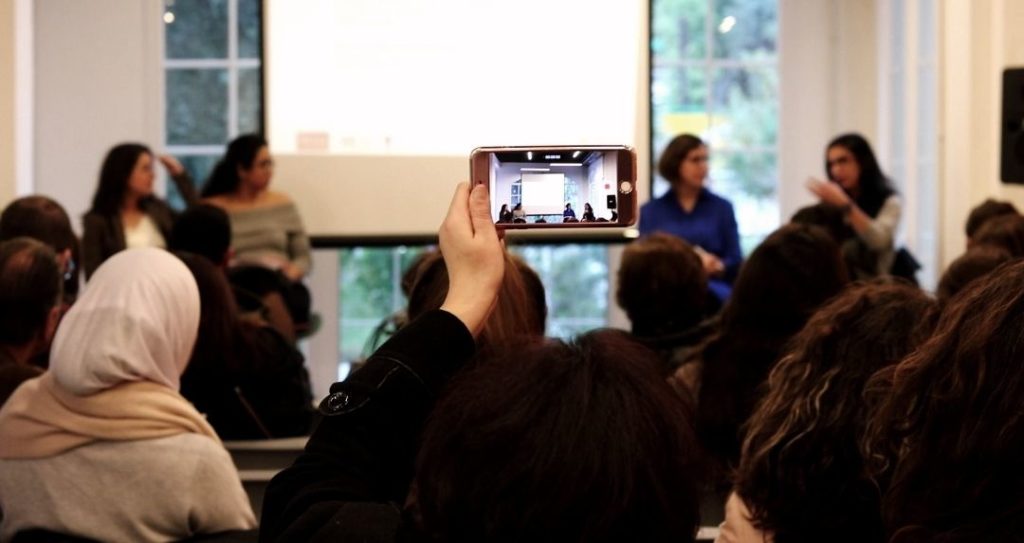 The survey revealed that one fifth of respondents held negative stereotypes about women, with men being twice as likely to hold them. Halimé El Kaakour, a gender expert and professor in the Faculty of Law and Political Science at the Lebanese University, gave the example of women in charge being perceived as "bossy" despite displaying similar characteristics as men in leadership positions.
Additionally, the panellists suggested educating men on feminism and female leaders in a way that reveals the benefits of empowering women on all of society.
Panel 3 – What Are The Characteristics of Individuals Who Support Women?
The third and final panel described the characteristics of individuals who support women, who citizens are likely to vote for if an equally-qualified female and male were to run for office, and the key recommendations to moving forward with the survey results.
Panellists included Women's rights activist and Women in Front Co-Founder Joelle Abu Farhat, lawyer and legal adviser Manar Zaiter, and Amel Association International's Head of Human Rights Zeina Mouhana.
The panel illustrated how female role models are rarely seen or heard of in the media through a school incident where students were asked to name one female in Lebanese leadership but failed to do so.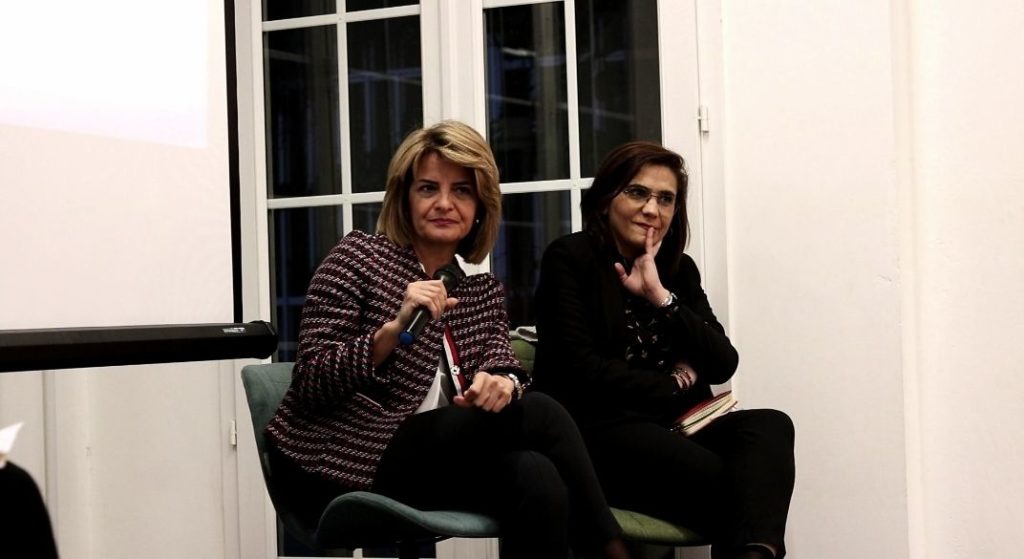 The panel also discussed the relationship between female and independent candidates, particularly highlighting the battle with political parties to change their internal laws and identity in a way that empowers women within them for leadership roles. During the 2018 parliamentary elections, women in political parties were asked to help enlist independent females for campaigns, reflecting the party's intentions to nominate women simply to appear as allies and gain more votes.
"There's a need to break into the public sphere with this research," said Manar Zaiter, reflecting on the difficulties that activists, researchers, and those engaged with feminist discourse face in moving data away from the theoretical realm towards practical applications that are considered more accessible and relevant to the public.