Hivos Southern Africa's Monica Tabengwa was honored by the Other Foundation as an outstanding, long-serving LGBTI activist at a tribute event during the 2019 kopano in Johannesburg, South Africa.
Monica earned this recognition, along with one other activist, because of her exemplary and long-standing contribution – at great personal sacrifice – in cultivating strong LGBT+ movements in Africa and the legacy she is leaving to younger generations.
In the over 20 years she has been working in human rights activism, Monica has managed to mentor many young people in developing stronger networks and strategies to advocate for equality and inclusion and is actively involved in supporting women's and LGBT+ equality.
I vowed to myself that I would change this inequality and all other inequalities and injustices.
"It's been a pleasure; being honored while alive is something special. Growing up I had a dream that started really small as an eight-year-old girl in rural Botswana. I was raised by a single mother. As I watched her work twice as hard as any man in her same position to bring up eight children, and saw the injustices she had to overcome just because she was a woman, I vowed to myself that I would change this inequality and all other inequalities and injustices."
With much sacrifice and effort, Monica has made great strides towards realizing her dreams. And her main dream was always to one day see the decriminalization of same-sex relations in Botswana and across Africa, and eventually see LGBT+ people recognized and included equally in all aspects of life.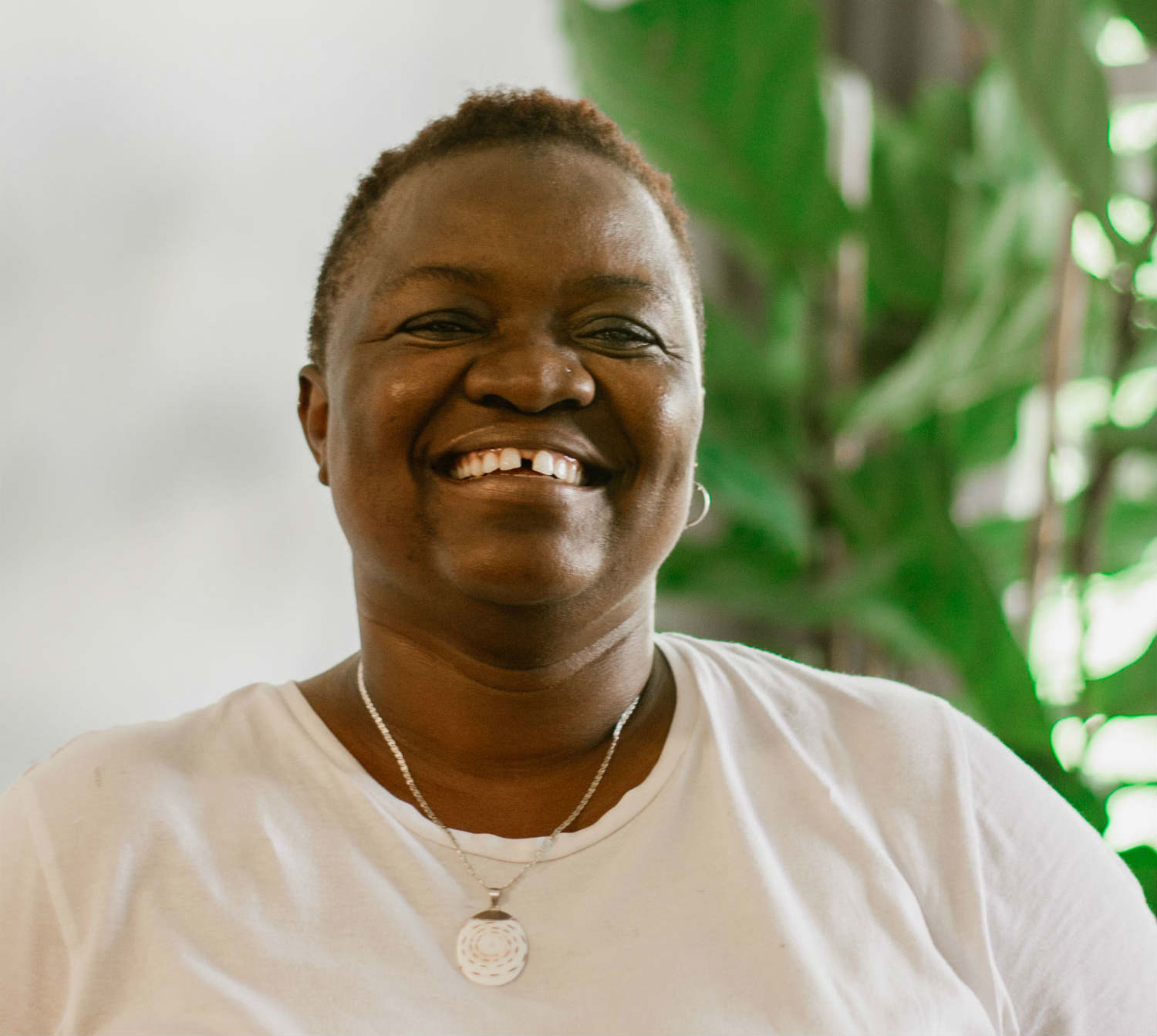 For many years Monica worked with the Botswana organization, LEGABIBO (Lesbians, Gays and Bisexuals of Botswana) as their mentor and legal representative. So it was with great joy and pride that Monica witnessed firstly – LEGABIBO win the right to legally register as an association in 2015, and in June 11, 2019 the High Court of Botswana struck down the penal provision criminalizing same-sex conduct, both of these important steps towards her dream of strengthening the LGBT+ society in her homeland;
Working on inclusion in African cities
While Monica was honored for her work in Southern Africa, she has gone on to advocate for LGBT+ equality and inclusion at regional and international levels. In her new role at Hivos as Program Manager of Strong in Diversity, Bold on Inclusion, Monica is leading a program that strives to achieve similar success for LGBT+ communities in other African countries.
Together with its consortium partners within this program, Hivos will work with local communities, religious leaders, the media, and others to try to dismantle harmful stereotypes by documenting positive narratives and initiating dialogue.
Catalyzing change
The kopano is a biennial event organized by the Other Foundation to provide a platform for LGBT+ activists and allies across the whole region to work together to achieve more depth and scale of impact in their activism. It is a space where people, ideas, and places meet to catalyze change at a particular time and in a particular context.
Each kopano is framed in response to the most pressing current issues and trends affecting the lives and activism of LGBT+ people, organizations and movements in Southern Africa. This year's kopano, held at the Cradle of Humankind in Maropeng from 17 to 21 September, was attended by over 200 LGBT+ activists and allies from across Southern Africa.
This article was written by Tafadzwa Donald Chidoori