Energy experts were debating whether or not coal is the ultimate answer to Malawi's electricity problems when power flickered off. Time check was 11.48am. It was a sunny Wednesday on 10 April 2019 at the Sunbird Capital Hotel in Lilongwe, Malawi. Hivos in partnership with the Ministry of Natural Resources, Mining and Energy, had convened a two day conference on "The Status of the Energy Sector in Malawi" from 10 to 11 April 2019. The objective was to provide a platform for technical officials to discuss current trends in the energy sector and come up with recommendations on how to operationalise the new energy policy and renewable energy strategy in Malawi.
"Welcome to Malawi," a voice tore through a darkroom dimly lit by glows of laptop screens and backlight of smartphones. Ironically, Hivos Southern Africa convened the policymakers, activists, entrepreneurs, financiers and international agencies to explore how they work together to ensure the revised National Energy and Renewable Energy Strategy deliver life-changing opportunities for all.
When power returned to the conference hall, the sustainable energy conversation was meshed with a distant roar of a diesel-powered backup generator installed in a desperate attempt to remain in business when power blackouts in Malawi were spanning over 36 hours.
The frequency and severity of the blackouts has waned, but people connected to the national grid—just about a tenth of the country's population estimated at 17.6 million—still grapples with unexpected outages. The have-nots still grope in the dark.
Adoption of the new energy policy in Malawi
In October 2018, Malawi Government adopted the revised policy to expand its energy mix. This marks a long-awaited shift from overdependence on hydropower from Shire River which has been hit hard by drought, flooding, siltation and harsh impacts of climate change lately.
In their strategic thinking, the policymakers envisaged diverse power pools—harnessing wind, solar, hydro and coal-fired power—ending energy poverty mirrored by endless load shedding and skewed access. The revised policy is a boon towards achieving the Sustainable Development Goals (SDGs), they say. SDG7 requires ambitious efforts towards ensuring access to clean, affordable, sustainable energy for all by 2030.
"Expanding energy sources is a game changer in ensuring universal access to sustainable energy in line with the global goals. Lately, Malawi has been experiencing long hours of blackouts and short hours of electricity supply that is neither reliable nor sustainable. If we don't do something about this, our children and their children will question our integrity," says Dr Maxon Chitawo, the head of Mzuzu University's Centre for Energy Studies.
Dr Chitawo participated in the making of the country's first-ever energy policy in 2003 and the newly updated version, which "looks beyond the grid". He reckons decentralised mini-grids constitute an affordable and efficient way to accelerate power supply to remote areas not reached by Electricity Supply Corporation of Malawi (Escom).
He states, "For decades, we have been talking about rural electrification, but what we are doing is in fact extending the grid which isn't receiving adequate power from the Shire. We are just exerting pressure on the grid which is neither reliable nor sustainable. However, beyond the Shire, Malawi is endowed with other sources of energy. We have abundant sunshine and the potential for wind energy."
Voices of the energy sector players in Malawi
Community Energy Malawi (CEM) is working closely with the Department of Energy to develop a solar-power mini-grid in Sitolo Village in Mchinji along the border between Malawi and Zambia. The locals envision the mini-grid bankrolled by the United Nations Development Programme (UNDP) jump-starting business activity once long paralysed by lack of electricity. The off-grid system also powers schools and a health centre in the neighbourhood.
"Decentralised solutions, including renewable energy mini-grids, present a less costly opportunity to bring power to hard-to-reach populations, especially trading centres. I'm happy government has realised the need to move away from grid energy to community mini-grids. This is the way to go to increase access and reduce pressure on the grid," says Wonderful Mkhutche, from CEM. CEM is one of the 10 partners that Hivos works with in the Green and Inclusive Energy (GIE) strategic partnerships program being implemented in Malawi and Zimbabwe.
Equally upbeat is Chisambazi Nyirenda, the president of the Solar Trade Association of Malawi. He wants government to introduce tax breaks, subsidies and other incentives to ramp up the uptake of renewable energy products. In sub-Saharan Africa, the initial cost of solar power remains too exorbitant for most people who need it most. He explains: "I'm glad the policy also stresses on bringing electricity to rural areas, with more focus on renewable energy which brings forth more advantages as the planet gets warmer and more populated.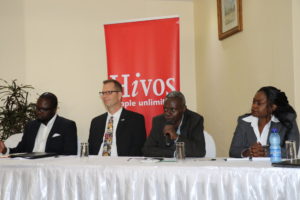 Advocating for clean cooking
"While we are looking at ways to increase the uptake and productive use of clean and affordable energy, we need to also look at incentives to protect consumers from high prices and develop standards to safeguard them from substandard technologies." However, Nyirenda is worried that the policy mentions coal as one of the lasting solutions to Malawi's power woes—with a 300MW Chinese-funded coal-fired plant destined for Kamwamba in the southern district of Neno.
"Coal is neither clean nor sustainable. It is hazardous to the environment and human health. We may have the electricity we want, but the health cost of burning coal for energy is huge. Much as we need energy, I am not convinced the path of coal is the right way to go," he says.
At the core of the rising demands to leave coal in the seams is a history of official laxity to enforce environmental protection laws in the coalmines that dot Karonga District. Conservationists are worried that mining firms at the northern tip of Malawi keep getting away with "environmental atrocities", including unregulated scraping of forests on hilltops, water contamination and air pollution.
To them, government's policy to begin generating electricity using coal could open the chimney for carbon emissions that pollute air and fuel global warming or climate change. Yet, the policymakers perceive coal as a cheap, quick fix to energy gaps making Malawians poorer.  The country's energy poverty has not spared forests either. Every day, trees go up in smoke as households deprived of reliable and affordable energy burn charcoal and firewood for cooking. Almost 97% of the population cook using biomass, according to the Department of Energy.
This poses a silent health and environmental hazard to women, who are increasingly switching to energy-efficient cook-stoves that use less firewood and emit less smoke than traditional mbaula and open fireplaces with three stones.
The country is part of the global Clean Cooking Alliance agenda, with a national ambition to ensure two million stoves are in use by 2030. Half of the cook-stoves are already in circulation. But Barbara Banda, the national coordinator of Nation Association of Business Women (NABW), warns against stereotypes that exclude women from the global push to bridge the energy gap to just moulding and distributing cook-stoves backed by the new policy.
She urges both the public and private actors to go beyond looking at women as sufferers of the drudgery energy poverty exerts on communities but mainly as part of the solution. She explains: "The energy sector remains male dominated. NABW advocates gender equality and positive masculinity. We need men to go out to promote women rights and empowerment. "For years, we have been advocating for removal of value-added tax on domestic cooking, electric cooking and heating technologies. We are happy they are already there in the energy policy, but we will be happier if the policy translates into real change for women on the ground," she says.
When hydro-power returned to Sunbird Capital, it was loud and clear that government alone cannot overcome disparities hampering access to energy for all. The renewed policy calls for collective action to achieve universal access.
And the voice from the public and private sector—at least, going by the debate at the meeting organised by Hivos and its partners in the Green Inclusive Energy Program in Southern Africa—is that they want to be part of ambitious, bolder and life-changing action. Still, they want the government of Malawi to lead the way.
By James Chavula*
*The author is a features writer at Nation Publications Limited in Malawi. He has won several awards, including the UN Voices of a Brighter Future Completion and the Association of Environmental Journalists in Malawi (AEJ) Green Media Award for Sustainable Energy Reporting.