Creative and cultural goods are not only important footprints in bolstering socio-economic growth but in spurring expression and innovation, which are critical in democratic societies.
The nature of the COVID-19 pandemic has been ravishing socially and economically with the creative sector amongst the sectors having been hardest hit. This effect has been witnessed globally, with the closure of physical audience-based cultural spaces such as museums, festivals, cinemas, and performing arts with devastating repercussions on revenue, livelihoods and free expression as a right.
While the status of events paints a gloomy picture; a silver lining has emerged where artists have been working behind the scenes to utilise alternative spaces where they can continue to showcase their work and freely express themselves through critical content. From Nairobi to Paris, mural artists and musicians have been innovating around how they can offer hope from the comfort of their balconies and spaces.
Furthermore online spaces such as social media have been a game changer where artists continue to maintain a direct and personal connection with their audiences to keep up with the physical experience that they have missed out on due to the social distancing and stay home directives during the pandemic.
Hivos: 'New Ways of Working'
This message of hope, diverse voices, free exchange of information with space for expression is what forms part of Hivos DNA. Having been a pioneer among international organisations supporting the tech world and artists, Hivos is continuing with its long history of strengthening the resilience of artists and creatives to adapt to difficult situations.
Championing a new thematic area of focus, 'New Ways of Working', Hivos is deploying creative forces to defend the waning civic space in East Africa by supporting a new generation of change makers and artists. All this is courtesy of the program Resource of Open Minds (R.O.O.M) now on its second phase of implementation.
The 'New Ways of Working' focus is exploring the developments around the digital world and restrictions brought forth by the COVID- 19 pandemic through the lens of history and memory on the works of artists and makers. This is with the belief that when artists and change makers are empowered with knowledge and resources, their criticality on societal issues is transformed and can lead to improved content production.
Eight new grantees from Kenya, Uganda and Tanzania
R.O.O.M has on boarded eight new groups of artists from Kenya, Tanzania and Uganda who will be producing critical content over a wide range of mediums such as music, podcasts, film, oline radio, puppetry, literature fashion, and social media campaigns to counter hegemonic narratives and socio-political issues.
The artists were selected through a rigorous selection process after an open call for proposals. This was targeting young makers under 35 years who work in an interdisciplinary manner to create alternative audio-visual content that highlights issues often ignored by society therefore sparking dialogue, debate, and dissent.
R.O.O.M will be supporting these artists through grant making, capacity building with linking and learning activities for networking and peer-to-peer exchanges.
We are proud to equally announce our R.O.O.M 2020 cycle one grantees who have been awarded a total of 100,000 euros to use audio-visual productions to promote critical content around artivism, queer expression, music for social change and culture.
Creative Education and Empowerment  (CEEZ)  Africa, Zanzibar
CEEZ has been at the forefront of challenging norms and sparking critical conversations in Zanzibar around creative development, female participation & empowerment . More information about their work can be found here.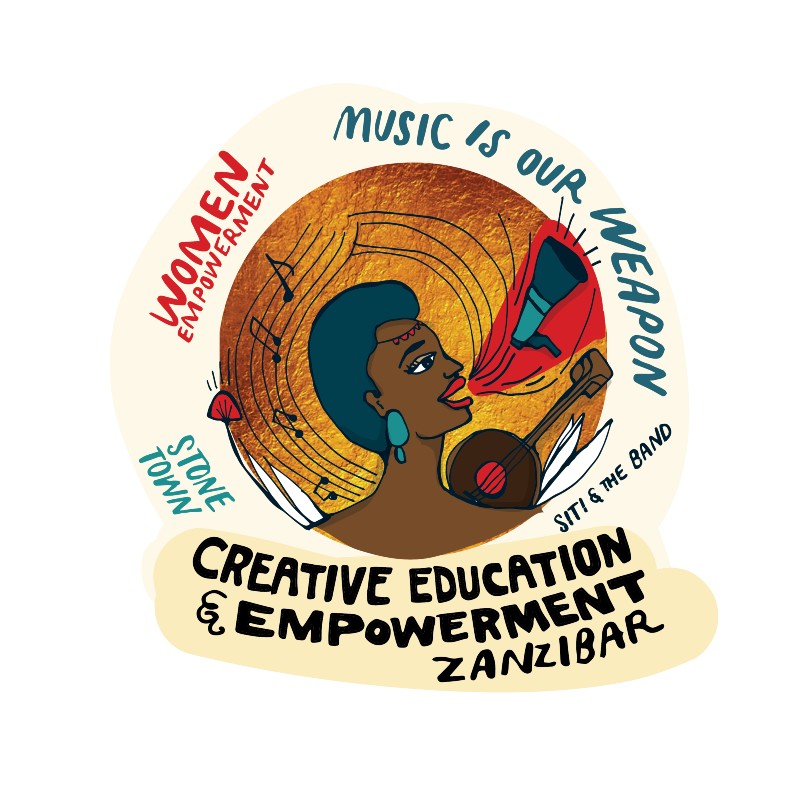 Tribeless Youth Kenya
This is a collective of young makers promoting identity, ethnicity and social inclusion through artivism both offline and using digital platforms. More information about their work can be found here.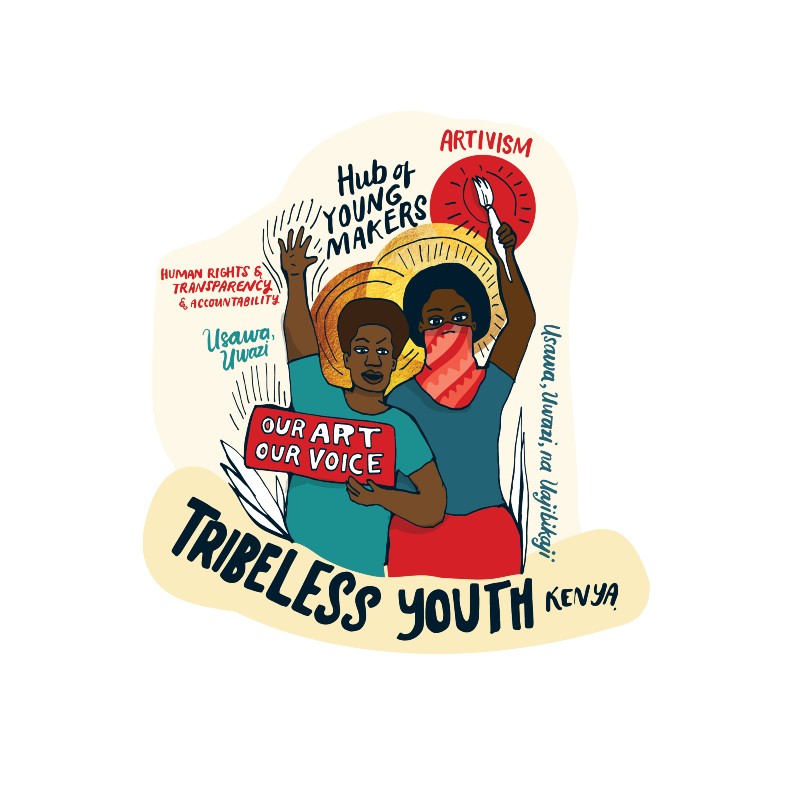 Nest Group Africa Limited
This is a hub and co-working and creative entrepreneurship base set up in Nairobi, Kenya working to support the work of creatives and entrepreneurs through being a convening space, a linking and learning platform. More information about their work can be found here.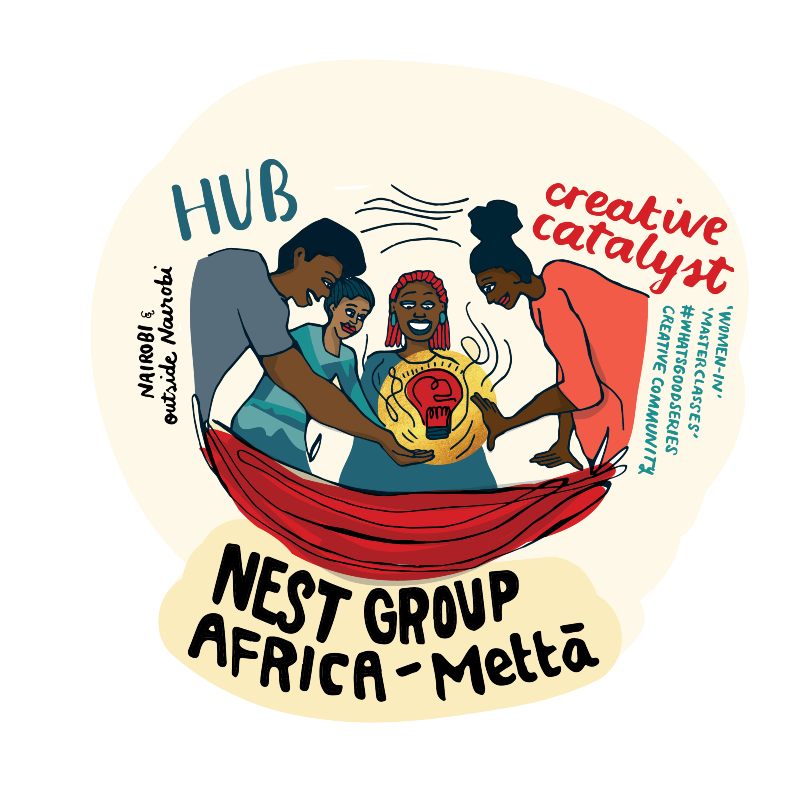 Culture and Development East Africa (CDEA) Tanzania
CDEA is an arts and culture research and development organization working out of Dar Es Salaam Tanzania. CDEA  supports the work of creatives in Tanzania and engages in policy development for the creative sector in Tanzania and the region. More information about their work can be found here .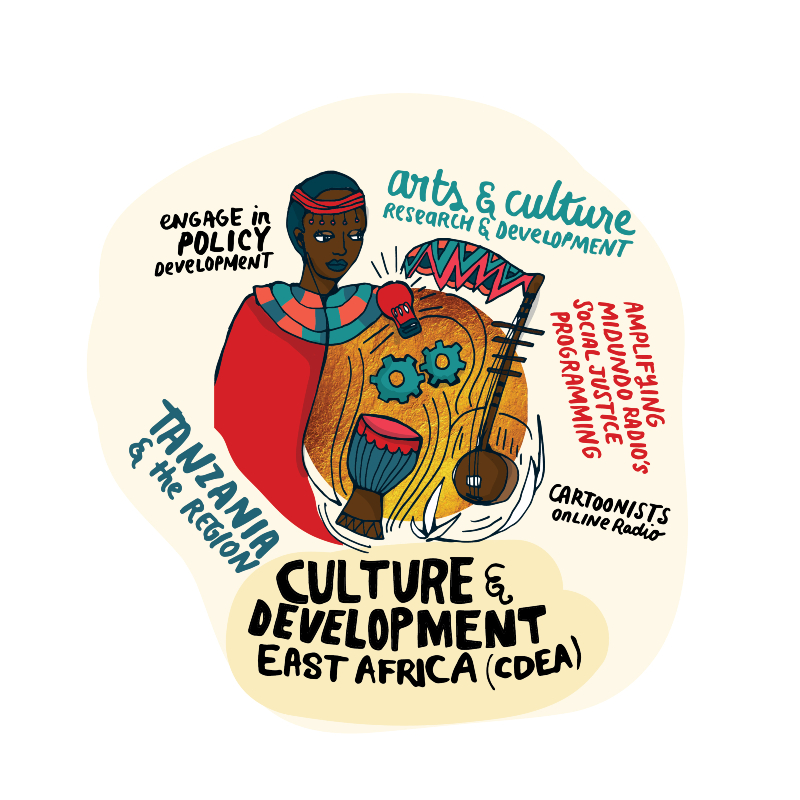 Kijiji Productions
Kijiji is an independent media production company in Tanzania specialising in film production, animation and illustration. More information about their work can be found here.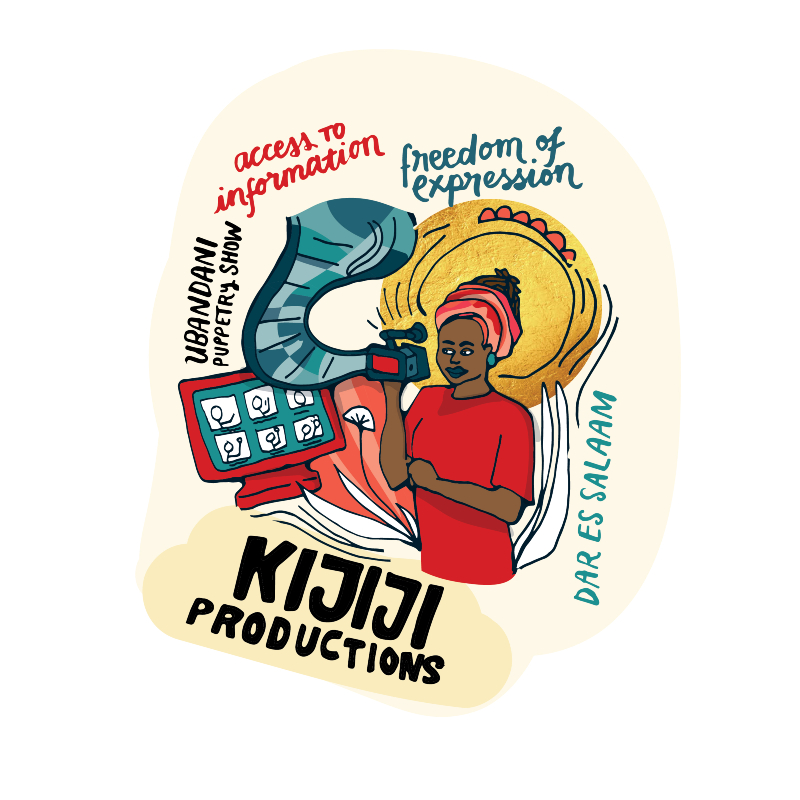 Pollicy
Pollicy is a civic technology organization in Uganda that works with government and civil society to effectively use data and technology to improve public service delivery. More information about their work can be found here.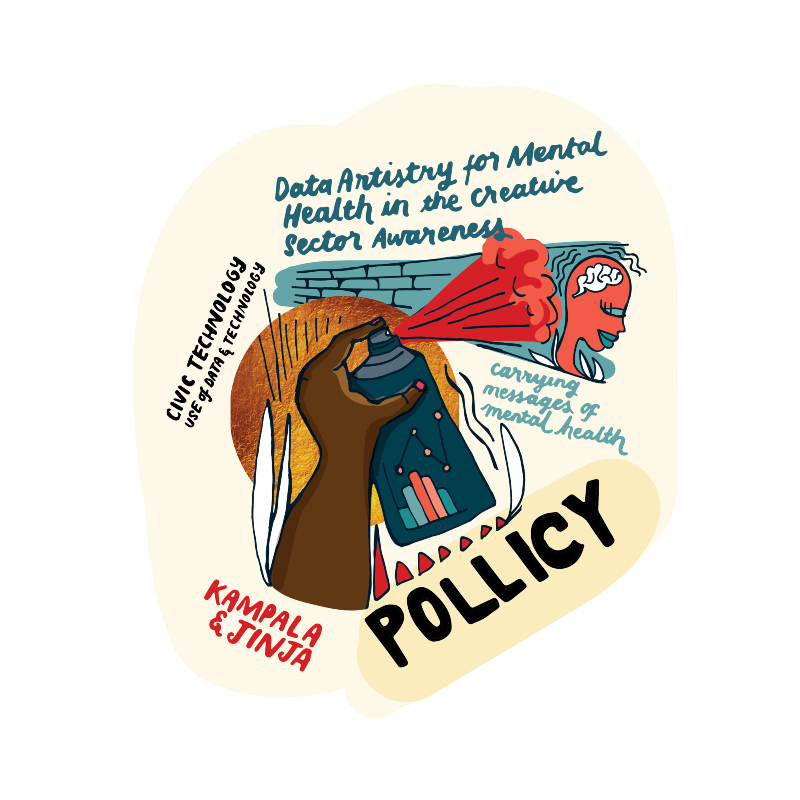 Duuka Productions
The DUUKA is a boutique media production company that creates audio-visual content for local and international audiences. They specialize in film production, casting and fixing in Uganda. More information about their work can be found here.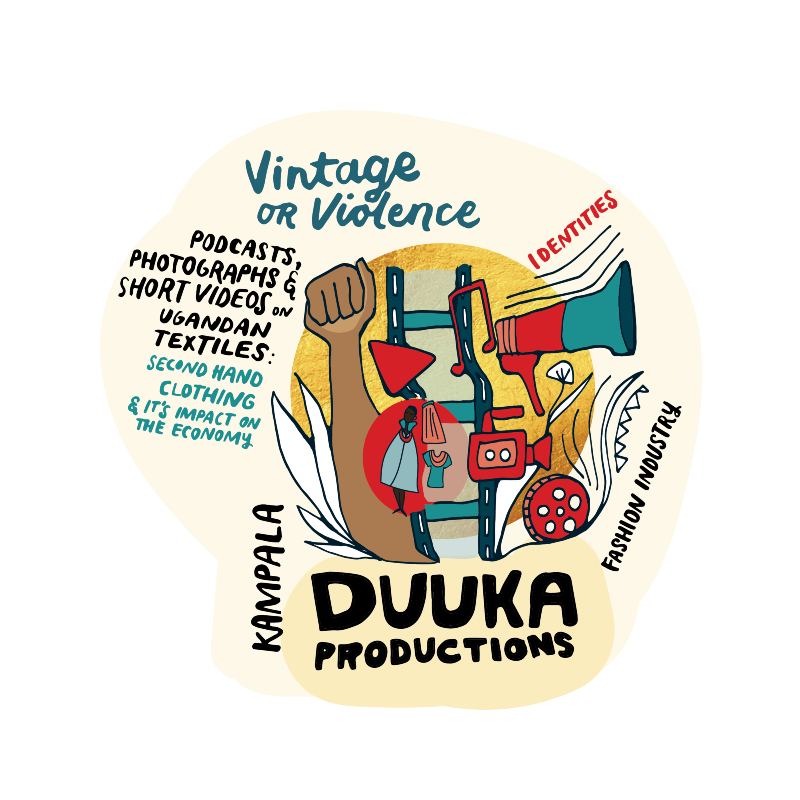 Simma Africa Creative Arts Foundation
Simma Africa is a feminist youth-led organization founded in 2016 by and for Queer Fashion Designers, Photographers and videographers which focuses on protection and promotion of the rights, freedoms and improving livelihoods of LGBTIQ+ Refugee Youth, Refugee Youth and Women in Uganda. More information about their work can be found here.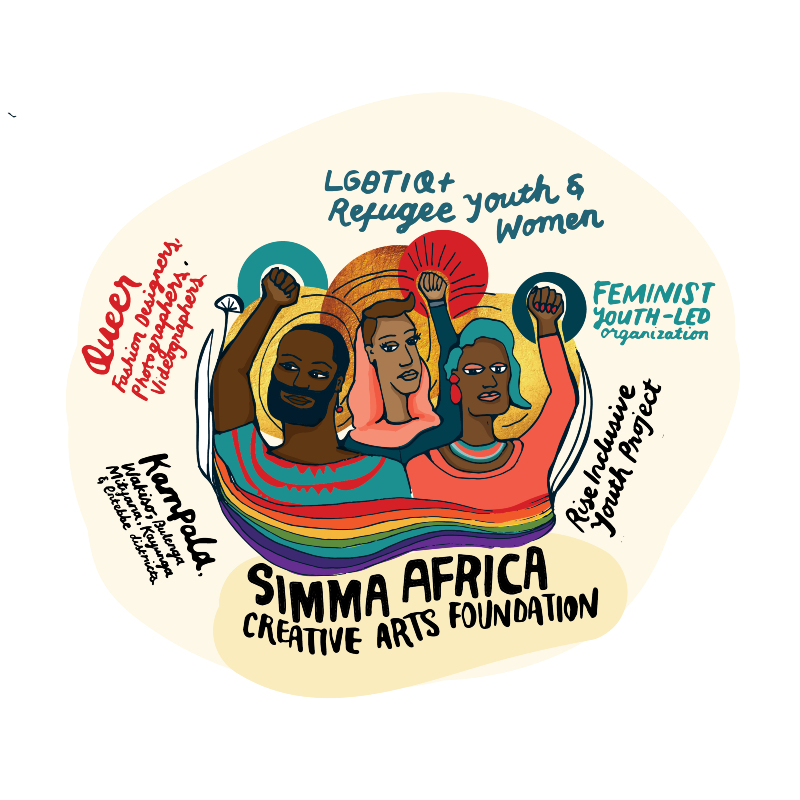 About Resource of Open Source of Minds (R.O.O.M) Program
R.O.O.M supports the creative work of a new generation of artists and critical content producers around the world who strive for openness and social change, while leading the resistance to shrinking civic space.