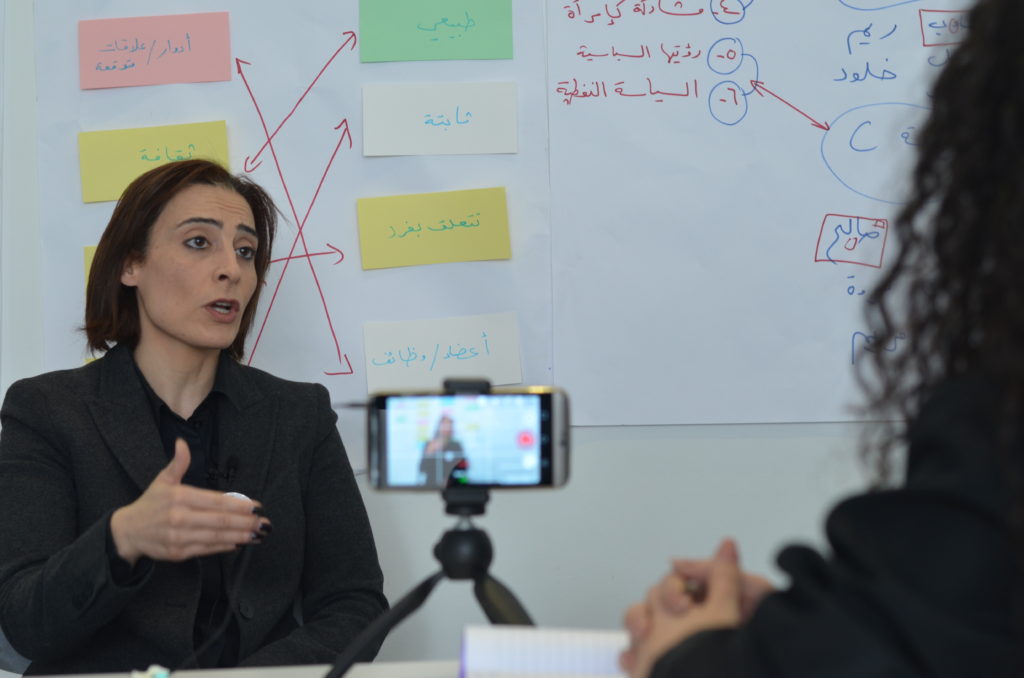 Gender-sensitive media training in Lebanon
WE4L partner holds workshop on women's representation and media coverage
Noura El-Turk
On 17 and 18 March 2018 Maharat Foundation organized a workshop in Beirut for student journalists on gender-sensitive media representation with media trainer and prominent local  journalist Layal Abou Rahal.
Through role-playing and team exercises, participants were introduced to concepts of gender and the difference between gender roles and gender identities. Discussions were also held on gender inequality and its effect on society, politics, the economy and justice. The workshops also focused on women's representation in political media, more specifically the 86 female candidates in the upcoming Lebanese general election on 6 May 2018, the highest number of female candidates in Lebanon's history.
Maharat's video on women's media representation during the 2016 municipal elections was screened during the workshop to provide deeper insight for the student journalists on the monopoly that men hold  over political media. As a  exercise, teams of participants was given newspapers and asked to look for and analyze the coverage on the 111 women candidates. Very few mentions were found; coverage was not only scarce, but was rooted in a patriarchal representation of women.
;t=31s
Lebanese media outlets are general privately owned and rarely objective or neutral – at least 3 are owned by political parties. Some are rumoured to charge high prices from politicians and candidates for coverage, leaving little room for women to expand their political reach.
In other media forms, especially advertising and entertainment, Lebanon women are widely represented but mostly either as housewives or sex symbols. In advertising, women still tend to be largely portrayed as housewives in ads for cleaning products, beauty and makeup, children's products and food.  Conversely, they are also objectived and used as sex symbols for car, alcohol and perfume ads.
As part of the gender sensitivity training, Laury Hayatyan a parliamentary candidate for the Beirut 1 constituency was interviewed by the participants who came up with 3 questions on her personal life, her political views, and her experience as a female candidate.