The private screening of the first-ever interactive virtual reality (VR) series on creative cities was screened at The NRB Bus on Friday 13, December 2019 after its release Thursday 12, December 2019.
Africa Space Makers (ASM) is an interactive 360 Mockumentary series on creative spaces and subculture in Africa produced by Cultural Video Production Ltd, in co-production with Black Rhino VR and INVR.SPACE.
The private screening that included stakeholders, partners and a few selected people watched the film/ game to help understand urban storytelling through VR and give feedback.
Virtual Reality
Technologies such VR are making it possible to achieve these intentions. The producers firmly believe that the only way to understand urban creativity is through experiencing it.
According to Google, VR is the "use of computer technology to create a simulated environment. Unlike traditional user interfaces, VR places the user inside an experience."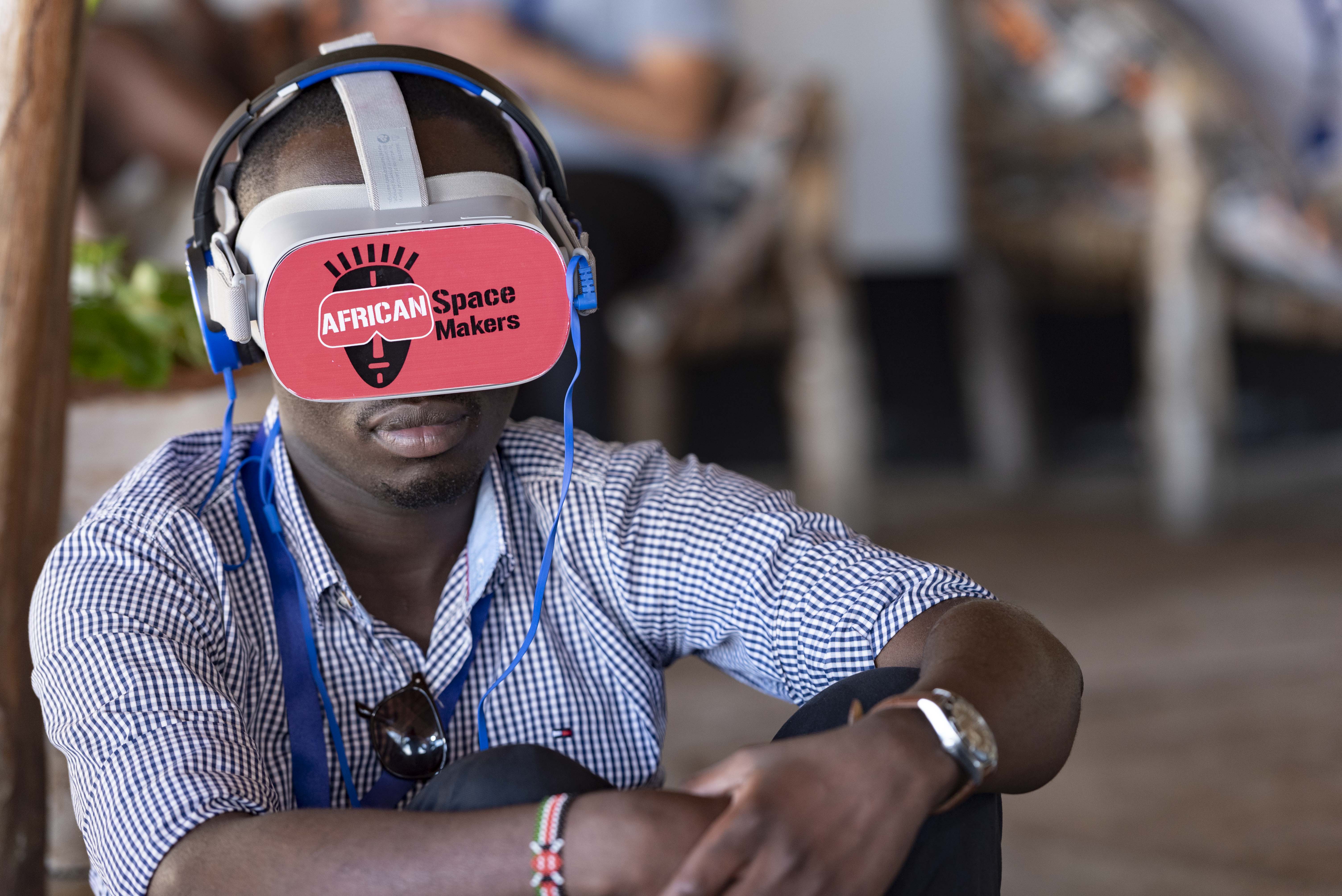 The Mockumentary Series
Directed by Vincenzo Cavallo Fara, the documentary series takes you into the world of a crew of three people equipped with a video camera and a boom mic as they embark on a journey to discover five creatives' spaces and their inhabitants.
The player chooses which film director they want to be and experience urban Africa with the crew. This is their assignment, and this is how they are going to understand what it means to be an African space maker. Who you are will influence the way people will relate to you and tell you their stories.
The player will also choose the order in which to visit the creative spaces, in five episodes run in 50 minutes the player gets immersed in a world full of urban dwellers, unconventional artists and unique social entrepreneurs and like any urban creative, the players faces several challenges like police, thieves, public transport commotion among others as they discover the hidden gems created by the African space makers.
One of the viewers during the screening said that he is interested in VR because it is entertainment in which he is empowered to make decisions.
The production aims to demonstrate how the creative class can become agents of social, cultural and economic development. It is a virtual excursion, a VR experience in the most thrilling and exciting urban spaces in Nairobi.
The documentary series was supported by Hivos East Africa's program Resource of Open Minds (R.O.O.M) that supports a new generation of artists from all creative disciplines to promote critical content and lead the resistance to the shrinking civic space in East Africa.