Meaningful youth participation in social accountability has the potential to improve the provision of quality Sexual and Reproductive Health and Rights (SRHR) information and services. It also ensures that the needs and rights of young people are recognised and prioritised in the conceptualisation, resourcing and implementation of SRHR services. However, lack of information and skills to participate in and undertake social accountability processes often hinder young people's participation.
Alliance for Accountability Advocates Zambia (AAAZ), with support from Hivos, through the Regional SRHR Fund, implemented the "Enhancing Adolescent Sexual and Reproductive Health Services in Zambia" project aimed at building the capacity of youth-led organizations in social accountability, policy monitoring and budget tracking in Muchinga, Copperbelt and Eastern Provinces of Zambia. The project also aimed to facilitate adolescent participation in monitoring of the Adolescent Health Strategy (2017-2021), the Eastern and Southern Africa (ESA) Ministerial Commitment and the Sustainable Development Goals (SDGs).
"The project was essential in creating a youth-led movement that can promote better health outcomes by making public officials and service providers accountable to the communities they serve including young people", said Luchembe Chilufya – AAAZ Executive Director.
He reiterated that "when young people are empowered with knowledge and skills, they are able to effectively participate in decision making and social accountability initiatives thereby contributing to their well-being and improving development results".
The Youth-led Social Accountability in ASRHR case study showcases AAAZ's approaches and strategies in promoting meaningful youth participation in social accountability. The case study is part of the Regional SRHR Fund's documentation of case studies aimed at supporting cross learning and knowledge sharing to enable organisations conceptualise, design and coordinate adolescent SRHR advocacy. This initiative has been made possible with support from Sida, through the Regional SRHR Team at the Embassy of Sweden in Lusaka.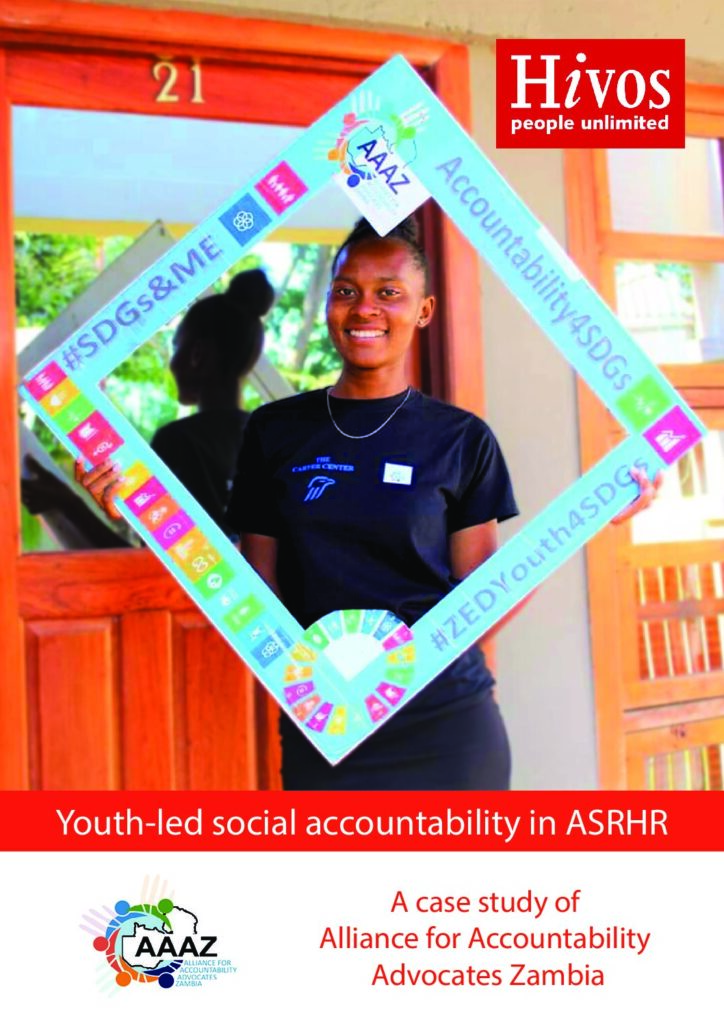 The video of the case study: