id="825″ id="post-2439″ class="wp-post-content-block " itemscope itemtype="http://schema.org/BlogPosting" itemprop="blogPost">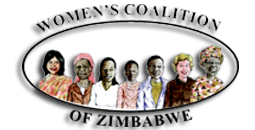 Covid-19: An insight into discussions on women and girls' rights in Zimbabwe
By Women's Coalition of Zimbabwe
---
The Women's Coalition of Zimbabwe (WCOZ), in response to COVID19 has been conducting weekly twitter chats since the announcement of the national lockdown. Different experts get to engage with the general public to discuss the effects of covid19 on women and girls in relation to their rights and give recommendations to a better society even during a crisis.
"it is important to put our heads together in responding to the epidemic that has hit us all globally, Zimbabwe is no exception," noted Audrey, the head of covid-19 information and communication department who has been facilitating these discussions.
So far discussions have been made around protecting frontline responders to COVID-19, sensitivity to people with disability and all community members in relation to the pandemic and Effects of covid19 and level 2 lockdown on livelihoods and sexual and reproductive health rights (SRHR) of women in Zimbabwe.
One of the pertinent issues raised was on lack of relevant and accurate information especially for vulnerable societies such as people living in rural areas, people with disability, frontline workers who are not in the medical field and even care givers of confirmed victims of covid19 in self-isolation.
Nyaradzayi Gumbonzvanda, Chief Executive Rozaria Memorial Trust, representing Umpfurudzi Village Health Workers added that with self-isolation the main challenge is lack of information, guidance and protective equipment on how to protect both patient and care giver at household level.
Also, discussants stressed on the need for inclusivity in information dissemination so that no one is left behind. The information should be packaged in sign language, videos, posters, large print, brail and in all sixteen official state languages.
Senator Rejoice Timire stated that, "Though it is hard to reach all corners of Zimbabwe, organisations for persons with disabilities have been working hard to make sure information reach everyone."
It is also not only the non-