Women's History Month is about celebrating bold voices, visible and invisible, in the women's rights movement. It's a time when we shine a spotlight on women pathfinders pushing for equality – trailblazers contributing to a just and fair world. But most of all, Women's History Month is about women's vital contributions to humanity.
We'd like you to meet three of our own pathfinders at Hivos: Saida Ali, Lucy Minayo and Mendi Njonjo. Here are some highlights from their journeys, their visibility and invisibility in the women's rights space, and the legacy they want to leave.
The mobilizer: I am leaving behind a legacy for young women in SRHR
Lucy Minayo is a lawyer and pan-African feminist. She's been working in human rights for close to two decades and has gained invaluable experience in Sexual and Reproductive Health Rights (SRHR). She has been with numerous national and international NGOs, including FIDA Kenya, Kenya National Human Rights Commission, IPAS, and the Center for Reproductive Health Rights. Today Lucy is the Global Program Manager of the We Lead Program at Hivos, and she's become a force to reckon with in the SRHR space.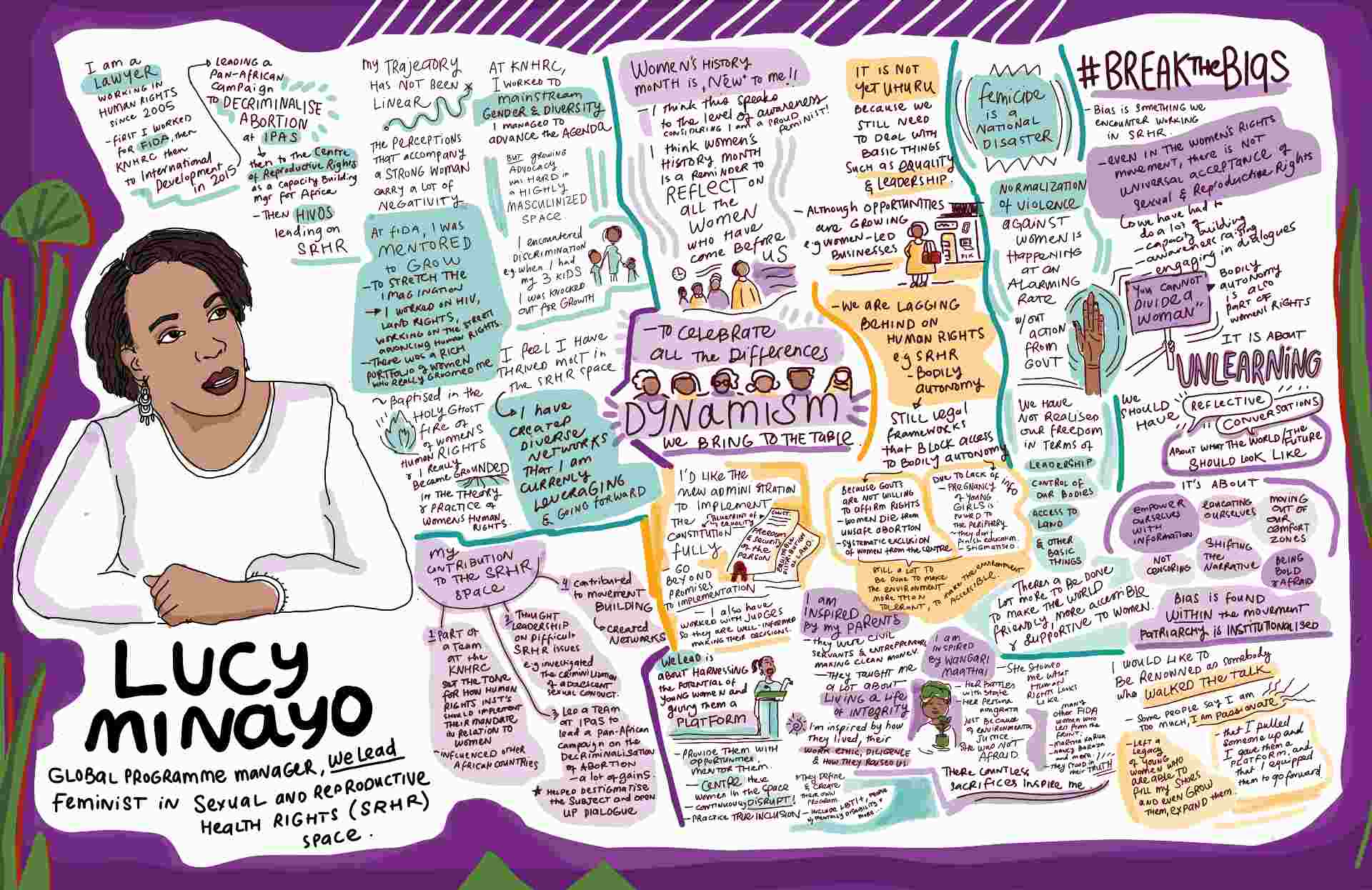 Lucy is credited with feminizing Kenya's gender space, particularly in reproductive health rights policies, and with leading a major campaign in Africa aimed at decriminalizing abortion.
The pioneer: A just and sustainable Africa is possible
Mendi Njonjo is Hivos East Africa's Regional Director. She has been firmly anchoring Hivos in the human rights space across East and West Africa for more than a decade. Her career trajectory encompasses quite an arc. Mendi studied Mathematics at university, then took her first steps in the humanitarian sector designing early warning systems for conflict resolution within communities.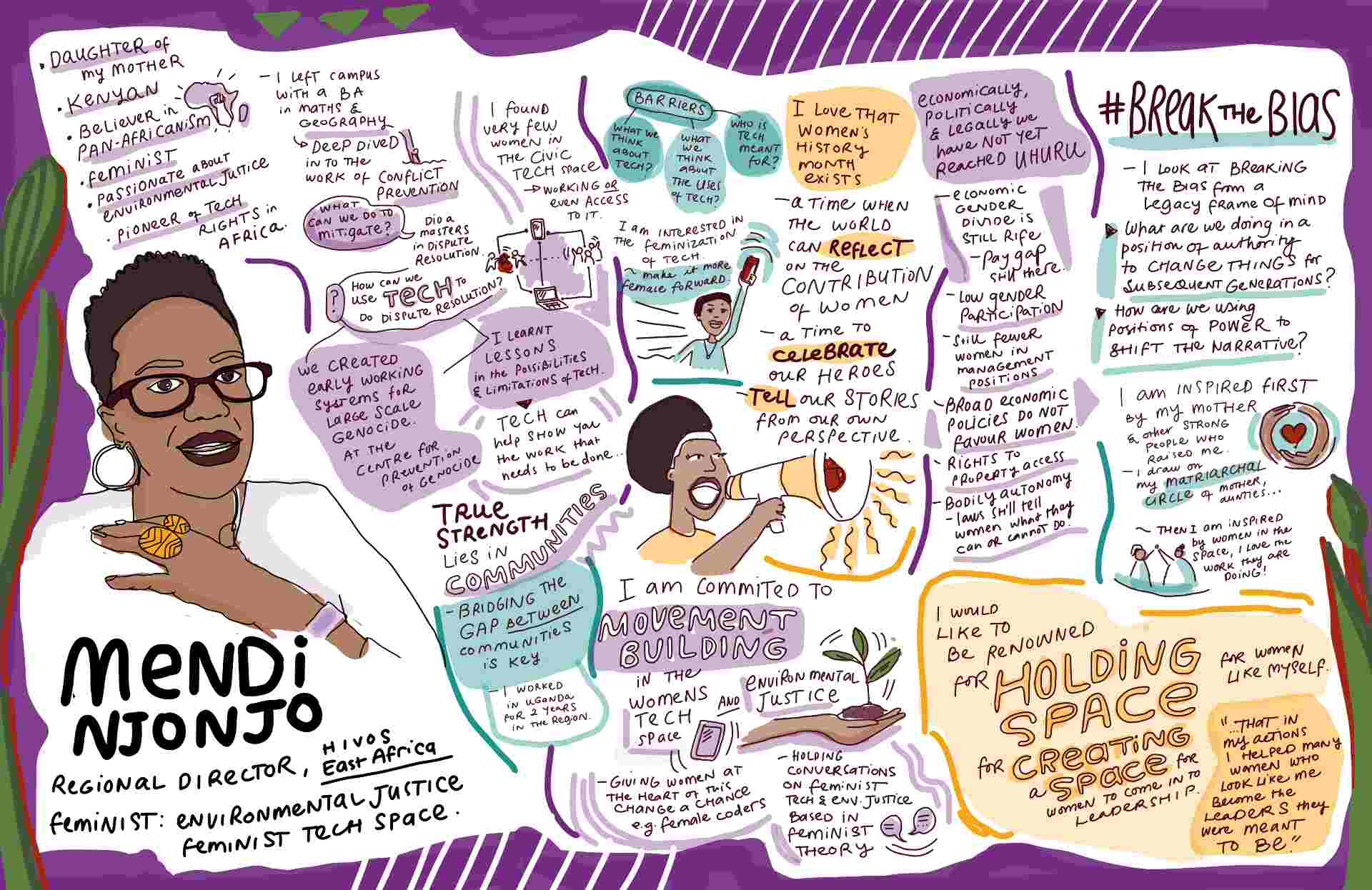 She went on to push a feminist agenda across social justice initiatives all over Africa. From the Darfur region to Kenya, she's played an important role in leveraging the power of feminist approaches in community building. As a feminist herself, she has pioneered the gendered lens approach in tech activism to achieve open governance across sub-Saharan Africa. Beyond feminist tech activism, she's also an environmental justice activist who's passionate about preserving Africa's food sovereignty in the face of climate change.
The disruptor: The invisible feminist should also be celebrated
Saida Ali is a mother, feminist and Atlantic Fellow. She works for equality and gender justice by advocating for the recognition of underrepresented voices in the human rights movement.
She began her journey in the development sector as an intern at the Kenya Human Rights Commission, then held various positions at human rights organizations such as FIDA Kenya and COVAW. Saida is now the Global Manager of Hivos' Free to be Me Program.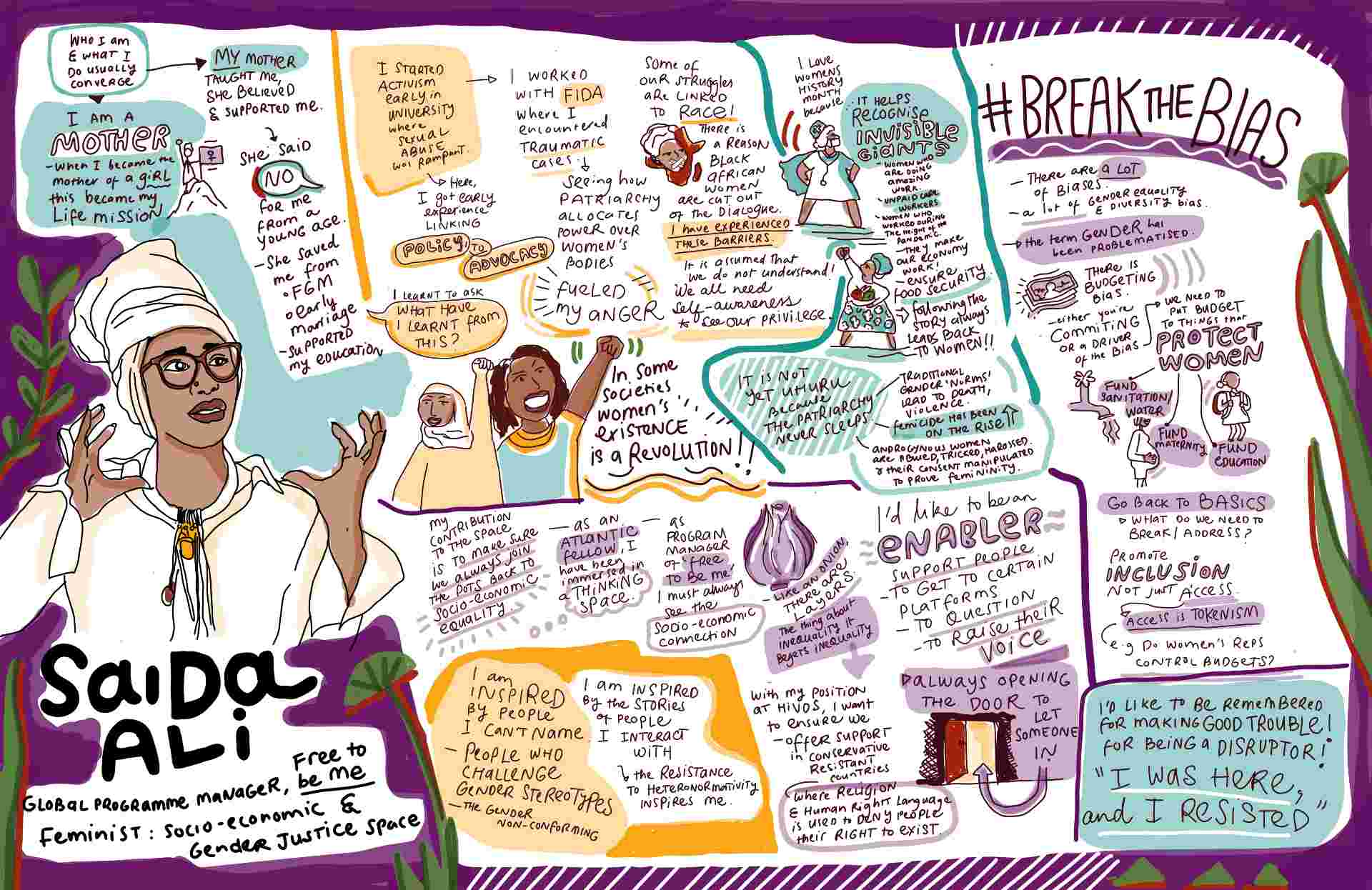 Saida accredits her journey in feminism to her mother, who from early on instilled feminist values in her and pushed her to stay true to herself as a woman and live to her fullest potential. Her first face offs with patriarchy were when her mother prevented her from being circumcised at the age of 10 and when she rejected a marriage proposal in her teens.