id="833″ id="post-2463″ class="wp-post-content-block " itemscope itemtype="http://schema.org/BlogPosting" itemprop="blogPost">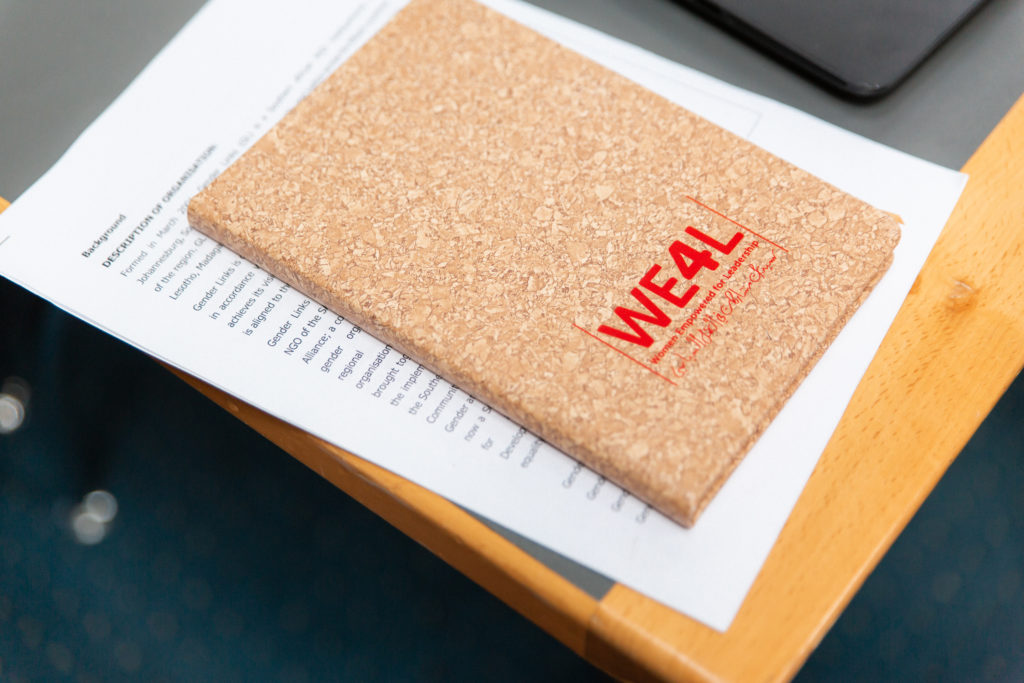 CALL FOR CONSULTANTS: END TERM EVALUATION
TERMS OF REFERENCE: END-TERM EVALUATION HIVOS-WOMEN EMPOWERED FOR LEADERSHIP (WE4L) PROGRAMME
About Hivos
Hivos was founded in 1968, inspired by humanist values. Our founders held the conviction that development work should be secular, as true cooperation presumes respect for differing beliefs. In our first ever brochure, our founders wrote that "necessary changes should spring from communities themselves – from people at the base of society." These convictions are still reflected in our work.
We believe that human life in its many forms is valuable, and that people are filled with potential. Living a life in freedom and dignity, with respect for each other and the planet, leads to greater individual well-being and fair, vibrant societies.
Background on Women Empowered for Leadership (WE4L)
Women Empowered for Leadership (WE4L) is a five-year programme (2016-2020) managed by Hivos and implemented together with local partners in Jordan, Lebanon, Malawi, Zambia and Zimbabwe. The programme aims for women to have equal opportunities and the capacity to fully participate in political and societal decision-making processes. This also means women should be recognised and supported by politics and society as leaders and agents of change. We are careful to invest in leadership opportunities and political processes at the sub-national level because this is where decisions are made and policies are implemented that directly affect people's daily lives.
Objectives of Women Empowered for Leadership (WE4L)
More women participating fully and effectively in politics and public administration at sub-national level.
Female leaders, linked with women's rights organisations, have more influence on political and societal developments and on public opinion.
Civic organisations such as trade unions and political parties promote full and equal participation of women in leadership positions and demonstrate a significant change in their own policies and practices.
More recognition and support from the general public for women in leadership positions
Purpose and objectives of the consultancy
This assignment is an end of programme evaluation and will focus on the entire period of implementation (2016-2020).
The main objective of the evaluation is to assess effectiveness, efficiency, relevance and sustainability of the WE4L programme.
Intended use of the Evaluation Findings:
The intended users for the findings of this evaluation are Hivos, the back donor, partners, beneficiaries and key stakeholders of the programme.
Hivos will use the findings of this evaluation:
To learn from and improve future programmes and interventions ;
To account for the results of the programme to partners and to the back donor;
To use the recommendations to ensure sustainability.
Key Evaluation Questions
Effectiveness:
Describe the results (changes at outcome level, intended and unintended) of the programme.
To what degree can these changes be interpreted as positive (or negative) steps towards the objectives of the programme?
To what degree has the programme contributed to these changes?
To what degree has Hivos risk analysis of the program contributed to the level of effectiveness?
Efficiency:
To what degree was there value for money in the programme? Could things have been done differently in order to achieve better value for money?
Relevance:
Did the interventions meet the needs and priorities of the target groups?
Assess the extent to which the project's outcomes contribute to objectives of the programme
Have the advocacy and lobby activities of the programme led to increased support from government, local authorities, civil society and the general public?
Sustainability:
To what degree are the results of the programme sustainable?
Analyse the sustainability mechanisms established by the project. What sustainability measures were put in place, financial or technical?
Is the commitment of stakeholders (government, local authorities, civil society) in the project areas strong enough to ensure sustainability of the results of the programme
Lessons learnt, Recommendations & Conclusion:
Document lessons learnt and good practices and make recommendations on how the project's effectiveness, efficiency, relevance and sustainability could have been better for programme learning purposes.
Evaluation Methodology
The successful consultancy team is required to propose methods of sampling, data collection and analysis also making reference to ethics, standards & safeguarding procedures detailed in the UNEG Code of Conduct for Evaluation in the UN system and/or UNEG Ethical Guidelines). Following the inception meeting, a detailed methodology and workplan will be submitted by the consultancy team.
The Evaluation methodology will include the following:
Desk research.
Consultative online meetings/interviews with project staff, partners, beneficiaries and target populations of the programme as well as key stakeholders. The consultancy team will be responsible for selecting the interviewees.
Validation workshops (can possibly be done online with project staff and identified partners).
The Key Deliverables the consultancy are as follows
A detailed Inception Report (which Includes workplan, methodology and tools to be used)
A Comprehensive Draft End of Term Evaluation Report
A Final End of Term Evaluation Report with supporting annexes (e.g. interview responses)
Budgeted Costs
The total budgeted cost for this consultancy is € 42,000.
Timeline for the Assessments
The consultancy team is anticipated to commence work on 15 August 2020 to 15 November 2020. First draft to be submitted by 15 October 2020. All deliverables shall be submitted no later than 15 November 2020.
Required Experience and Qualifications
The consultancy team shall be composed of specialists in evaluation (leading), gender and research.
Proven thematic expertise on gender related issues (specifically women in all spheres of leadership).
Proven experience in conducting mid-term or end-term evaluations of development programmes.
Extensive knowledge and research experience in Southern African and Middle East countries (preferably Jordan, Lebanon, Malawi, Zambia and Zimbabwe)
Competencies for the End of Term Evaluation Consultants
Excellent research and analytical skills
Strong communication skills both written and spoken in English, Arabic will be an added advantage
Proven ability to write high quality reports
Submission Requirements
Hivos is requesting the consultancy team to submit a detailed proposal as per the following outline:
A Cover Letter expressing interest
Background of the Consultancy team
Team composition including qualifications and relevant experience. (All CVs of the team members must be annexed)
Submission of at least 3 written reports on similar studies.
Technical Proposal including End of Term Evaluation Methodology and Tools
Work-plan with clear timelines and deliverables (e.g. Using Gantt Chart)
A detailed Financial Proposal
A minimum of 3 Credible Referees
Further details about the WE4L Programme are available here: https://womeninleadership.hivos.org/
Submission of Proposals: Consultants who are interested in carrying out this assignment are requested to email the Technical and Financial Proposals as separate documents attached in one e-mail to:  womeninleadership@hivos.org
Subject: End of Term Evaluation – Hivos WE4L
Application Deadline: 30 July 2020.
All communication regarding the proposal must be made via the e-mail address provided only.