Tanzania is amongst the world's top coffee producers. At 30,000-40,000 metric tonnes annually, the country is making its mark in brewing the world's most favorite beverage. However the taste, flavor and aroma of this popular beverage is filled with twists and turns of inequality. For an avid coffee consumer, the thoughts around the true cost of a cup of coffee -as they sip on their cup each morning- rarely reflects on gender imbalance and unequal income distribution amongst farmers in the sector.  In these huge margins of disparity are women who provide majority of the labor in coffee plantations and are shifting the tides to change the narrative that 'coffee is not a male crop'.
We spotlight stories of families living in Tanzania's Same District supported by Hivos East Africa's Gender and Generational Program. Surrounded by Pare Mountains in their locality, their environment is a breeding ground for the incubation of coffee, equality, women and youth.
I deserve a seat at the table
Patricia' Festo's story pans out from 1986 when her parents began to cultivate coffee.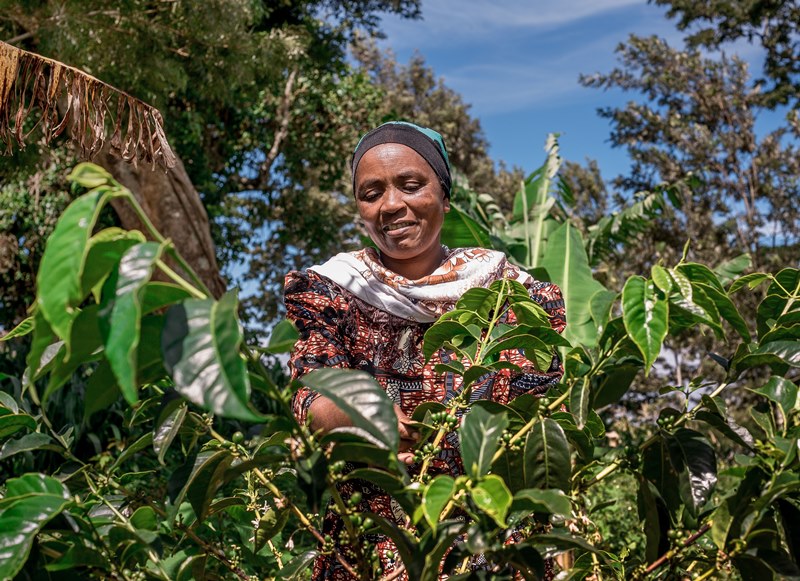 She mentions that women would get no proceeds from coffee yet they gave majority of the labour. ''It was a system of patriarchy where coffee was culturally viewed as a male crop'' she says.
The odds would still be against her when she got married. As a woman she was expected to prepare the land, undertake duties to maintain the coffee plantation such as weeding, mulching, harvesting and drying while at the same time tend to her household.
Income from the coffee sales were handled by her husband and would largely be shrouded in secrecy. The remaining funds were too little to enable her run the household and provide decent education for her children. ''Every now and then, I would come across random receipts from drinking,'' she adds.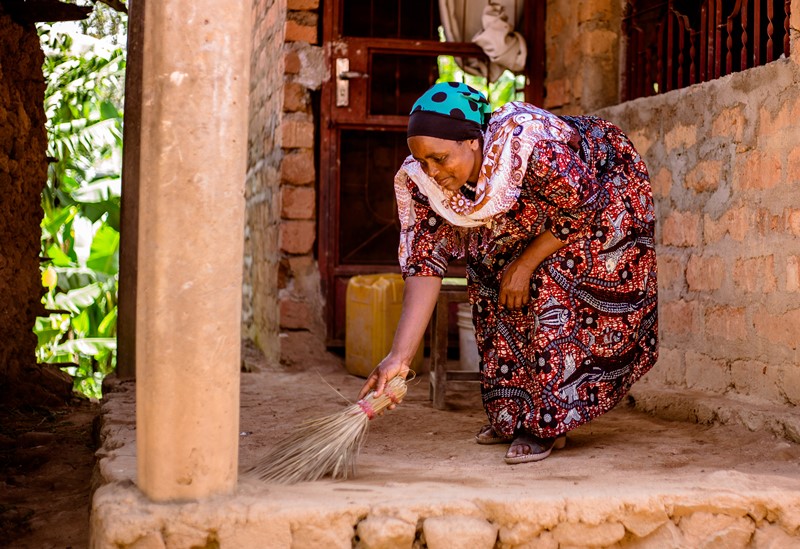 When the Gender Action Learning Systems (GALS) approach implemented by Hivos and Vuasu Cooperative arrived on the scene, Patricia had already made a decision to pull out from coffee farming. It took the efforts of her friends in the village to convince her to attend one of the trainings. ''I was filled with fear when I was approached to join the series of trainings. This was because it meant I would have to confront my husband to allow me attend the trainings,'' she says.
With her persistence she was able to convince her husband and later educate him about interesting outputs from the training like the vision journeys.  A typical vision journey is a gender justice tool that involves a couple sharing dreams and goals, milestones, opportunities and constraints with the ideal picture of where they want to be.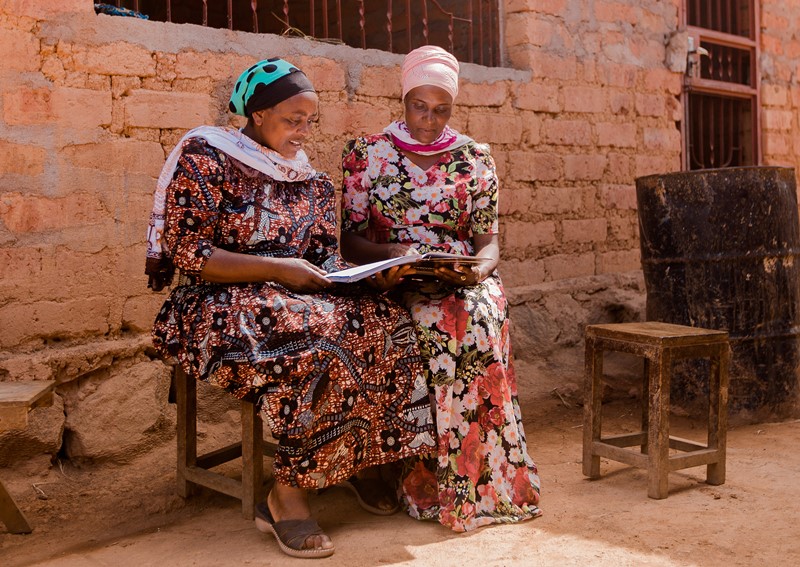 The vision journey was helpful in changing her perspective on coffee. With proper planning, she forged with her husband to put a time-bound goal of building a bigger house from savings that were earned from the coffee proceeds. Later on, her husband allowed her to introduce her own coffee plantation and sell the harvest to the local agricultural marketing cooperative- a role that he previously undertook.
Now with her dreams intact, Patricia hopes for a better future, where women are recognized as equal parties in the world of coffee.
Coffee has no gender in my family
Emmanuel Mchila is a father of eight children and a retired preacher who started planting coffee in 1987.
He states that although coffee production in Tanzania has undergone some significant challenges such as coffee berry disease and the rise of middlemen who have been blamed for low prices and late payments; the issue of gender inequality has been a rare occurrence in his family. ''Since I was a child, coffee was generally viewed as everyone's crop, whether male of female,'' he says.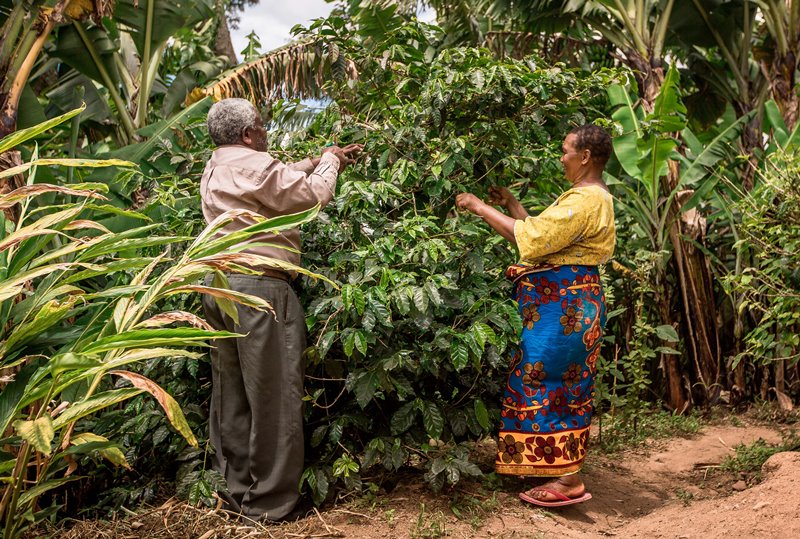 Before GALS arrived on the scene, he still worked with his family to tend to his coffee farm, however they would later be more connected by coming up with a joint vision journey for the homestead.
His journey to the GALS approach began when he was nominated by the local chief in his village to attend trainings within the community. From the learnings he has been able to integrate the use of vision journeys in coming up with common goals where coffee fits into a broader vision for livelihoods and gender empowerment in his home. ''I see myself as a champion demystifying the myth that coffee belongs to a man and bananas to the woman,'' he says.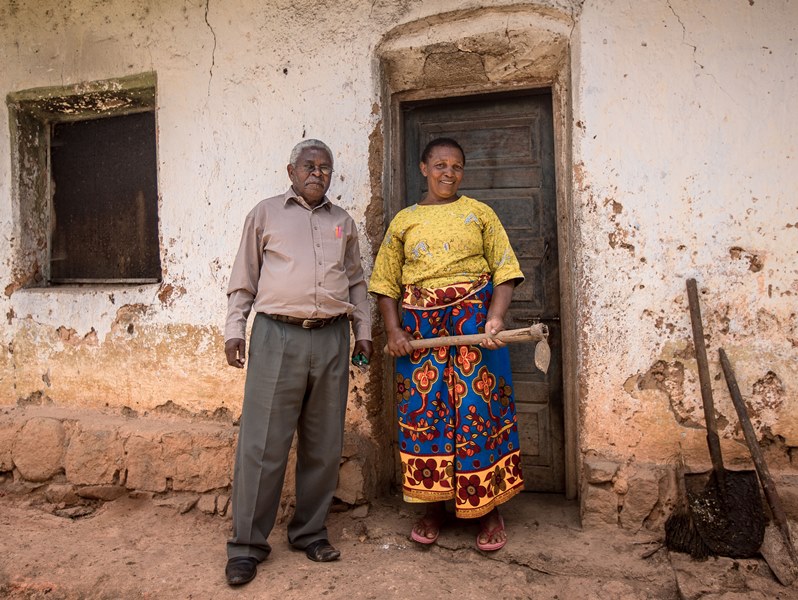 To break down the barriers of patriarchy in his community, he has also undertaken household visits to engage men through meetings and simply share the message that coffee has no gender and should not be used as a commodity to propel inequality.
He notes that his life changing transformation since adopting the GALS approach has been the revival of his coffee farm, whose yields had started to diminish due to erratic pricing in the market with minimal gains. Now with proper yearly planning, together this wife, they have been able to come up with a joint strategy on how to market their coffee and use proceeds to secure their livelihood.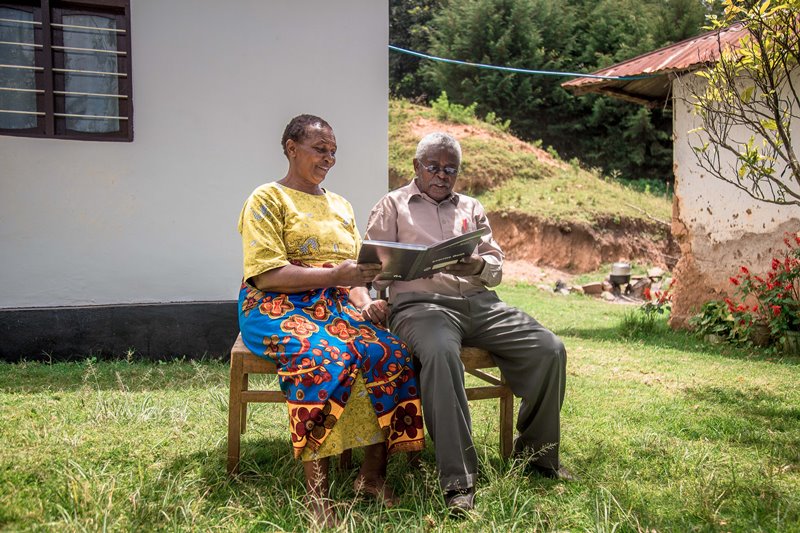 The odds against me brought in a new perspective
Sakina Badi Msingi is a farmer and mother of six children. Her fond memories of coffee trace back to a young bride when her late husband introduced her to the crop.  The memories would be cut short when the global prices of coffee dipped in the market with a ripple effect on her household income. ''I had actually given up on coffee before Hivos and partners began work in this sector. I was not gaining anything from my harvest,'' she says.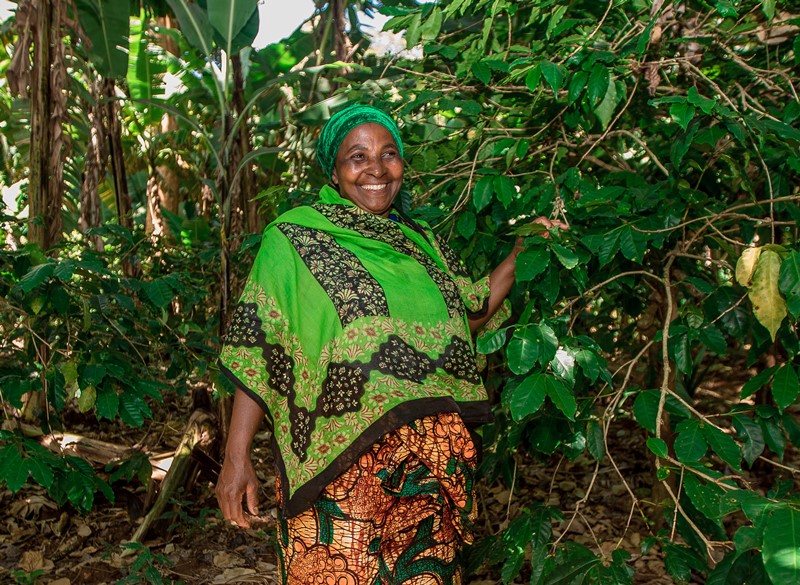 In her locality, coffee was a man's crop. The odds against her were double tiered first as a woman and a widow. '' I would grapple with thoughts of who will stand with me to raise my children,'' she says.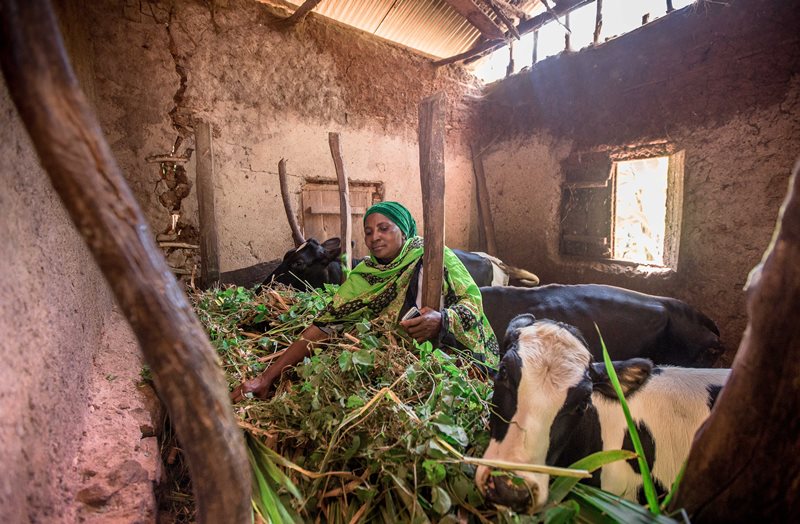 She later shifted her focus to dairy and banana farming to make ends meet. Hivos and local partners such as Faida Mali and Vuasu Cooperative Union would later arrive on the scene with trainings on gender empowerment using the GALS approach. ''I attended my first training in Same, where we were taught how to market coffee and earn equitable income and also how to integrate good agricultural practices such as spraying, pruning, mulching and harvesting,'' she says. ''Equality -through gender justice in coffee- was also an overarching principle in the training,'' she adds.
Her locality was also filled with experiences of people who had uprooted coffee from their farms. They would argue that they spent so much money to maintain plantations with little or no returns. The GALS training would later shift the tides and give them a new perspective on how to come up with joint visioning. In addition, farmers were also linked with potential local marketing unions to support them market their coffee to international brands.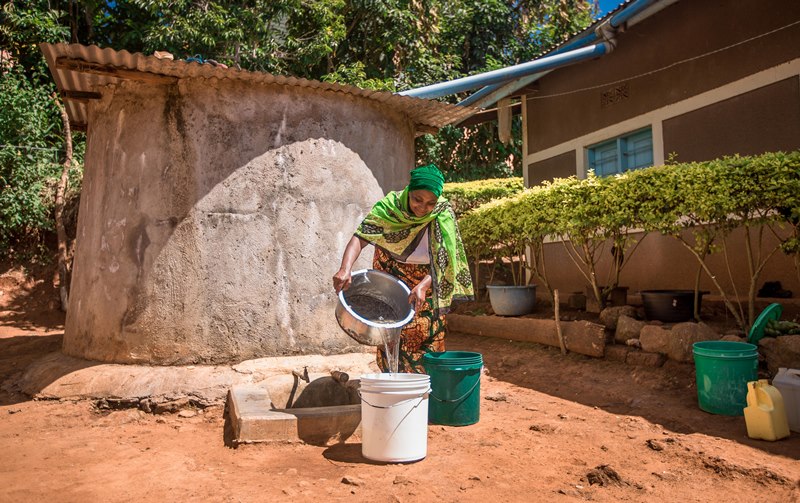 Through insights from the training, Sakina came up with her own vision journey with targets and tactics of how she would achieve her goals annually. One of her targets was setting up a tank to harvest water during the rainy season to lessen the burden of having to fetch water from the river every morning. She used part of her savings to purchase a water tank that has since become useful in her household.
Opportunities exist for the youth in coffee
Eliameni Silayo is married with one child. He started cultivating coffee at a young age with his late father. ''Coffee farming is generational in my family, all the knowledge that I have was passed down from my late father,'' he says.
At 31 years old, Eliameni has been one of the courageous youth in his local village to take up coffee farming as part of his livelihood. In a context of high youth migration from rural to urban areas, he resolved to invest on agriculture to feed his family and earn enough income for day-to-day sustenance.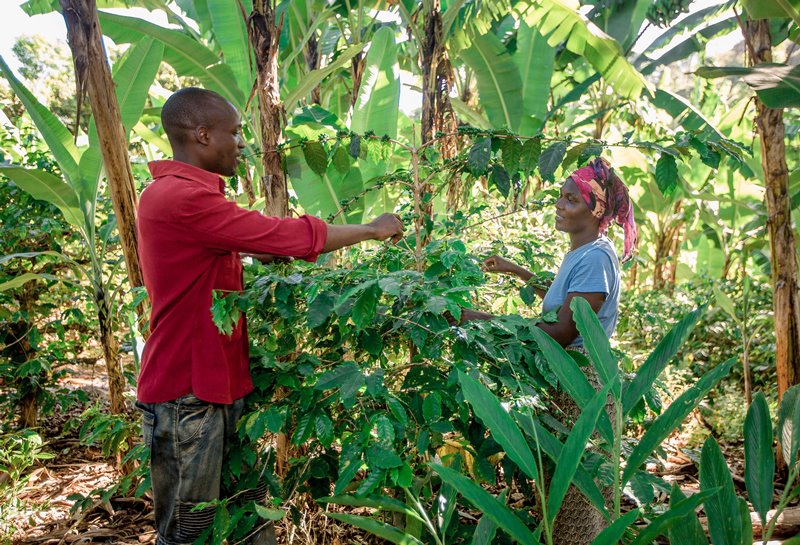 His journey in coffee has not been easy. While he acknowledges he has seen a season where income from coffee was quite good, he has equally seen the market prices slump with no return on investment. ''I would spend Tshs 100,000 (equivalent to 42 USD) on pesticides and only make sales worth Tshs 50,000 (equivalent to 21 USD),'' he says.
Furthermore, he indicates that coffee farming is not an easy sell for the youth in his locality, as most do not own farms. ''Most of my peers want crops that bring instant money, do not have the patience to wait for a coffee tree to mature and have to keep up with odd jobs to earn extra income,'' he adds.
Through the GALS approach, Eliameni speaks as a winner who is just beginning to picture his new destiny. Using the vision journey, together with his wife, they were able to chart out a new cause of transforming their lives. ''We are currently building our house from our savings. This would not have been possible if we did not set achievable goals,'' he says. He also plans to plant 1,000 coffee trees in 2019.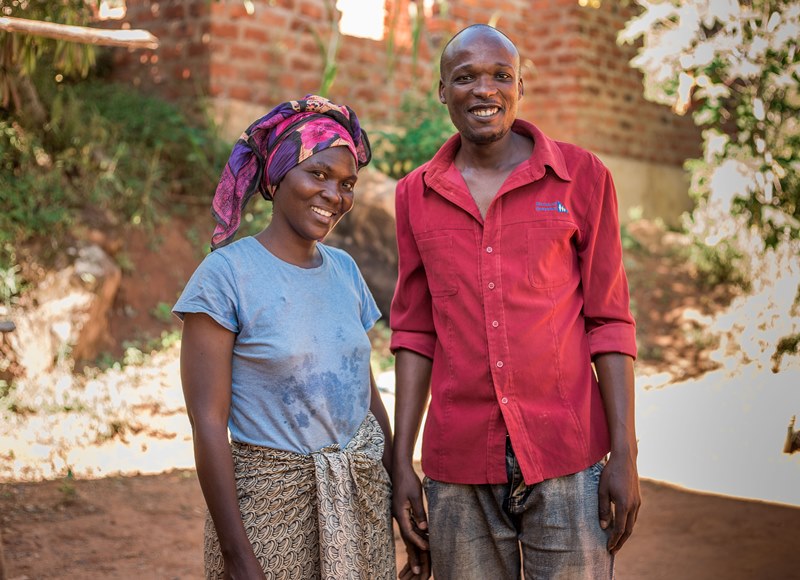 As  the appointed youth leader in his village, he has used also knowledge from GALS training to influence the youth to have an interest in coffee.
This is a program jointly implemented by Hivos East Africa and Twin with an aim of using gender action learning systems (GALS) tools that promote gender and generational equality and women's empowerment through training aimed at improving agricultural and coffee processing practices.
The program is funded by Comic Relief.