"There is no better way to communicate climate justice than through art." – Samantha Nengomasha, Project Manager of African Crossroads.
Biodiversity loss, carbon emissions, mitigation and adaptation – these are just a couple of concepts regularly used in scientific reports on climate change. They have also found their way into climate negotiation talks, and similar language is used in climate communication directed at the interested layperson. The same is true of the scientific facts and complicated graphs used to explain the climate emergency and its impacts on communities and ecosystems. Although useful, relying solely on science and jargon is not enough to get the urgency of the message across. Since the causes and impacts of climate change are not only scientific, but also societal and cultural, we need to talk about it with a language that makes cultures visible, audible, and tangible: art.
Art is the tool to communicate that which science cannot, addressing both human cognition and emotion through imaginative ways in its ability to link localised, cultured, and gendered human experiences to natural realities and abstract concepts.
A new study
Climate justice activists are starting to adopt art (and more generally, creative expressions) as a tool to advocate for policy change and to communicate key climate justice messages. This is why Hivos – under its Voices for Just Climate Action (VCA) program – commissioned a study to learn more about the power of art. In particular, how it can be used in climate justice advocacy to mobilize and strengthen the climate justice movement through inclusivity, creativity and innovation.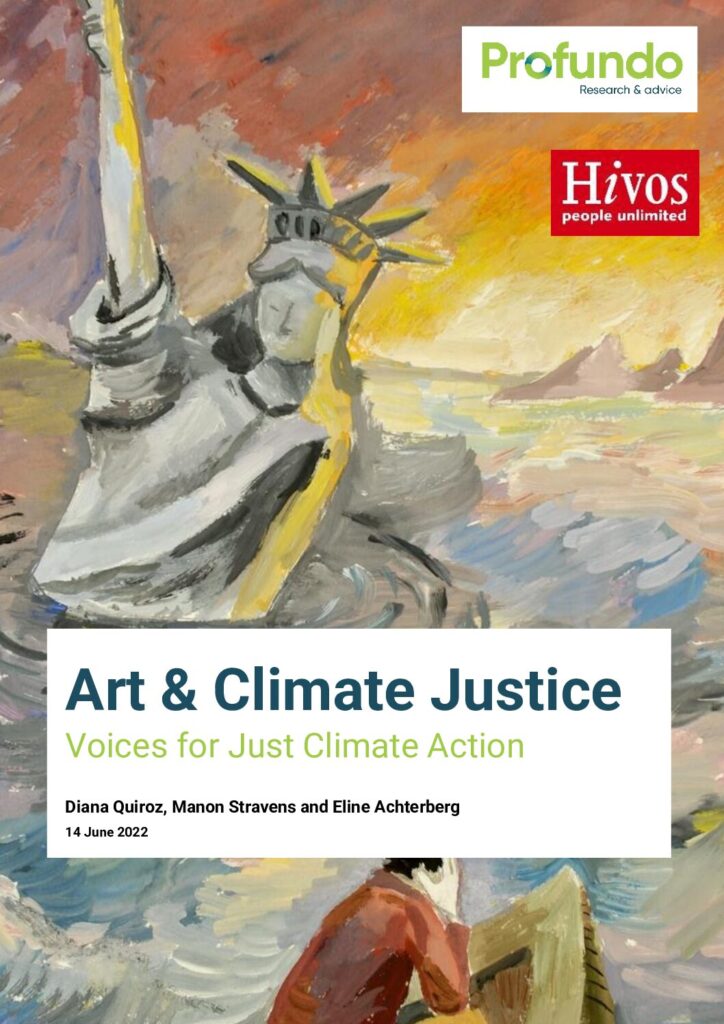 The study, carried out by Profundo, maps out the multiple ways in which art can function as a medium to advocate for climate justice. It also presents ten case studies and concludes with opportunities, challenges and recommendations to foster "artivism" for climate justice.
A preview of its outcomes
The resulting report starts with a conceptual analysis of art as political expression, protest, and catalyst for social change. It shows how climate engagement can be created in arts (art as a platform to introduce and communicate the issue), with arts (participatory and creative process), and through arts (art as a means to engage people on a deep, emotional level).
Within this framework, Profundo describes the different opportunities the arts provide. They can build bridges between ideological and generational divides, urban and rural, public and policymakers, artists and scientists. And they can overcome language barriers, make climate change tangible, and reach a wide audience.
Art is a vital tool in mobilising and strengthening movements worldwide as it enables people to communicate innovative ideas and issues quickly and powerfully for positive change. Various mediums, including visual art, music, film, poetry, and sculpture, strongly appeal to different people, enabling further advocacy efforts.
Moreover, by approaching climate justice in a new way, the arts have great potential for uncovering more innovative solutions.
However, using art to advocate for climate justice is not without its challenges. Artists are self-employed and must often rely on (limited) funds. This also often means there is no safety net or process in place to protect them from violence. In addition, there is a certain lack of knowledge about the justice element of climate change. This means that artists, scientists and civil society organizations have to exchange their understanding of the issue with one another, and long-term relationships that integrate artists into programming are needed to give them sufficient funding and security.
But if these challenges are addressed, the arts can play a vital role in changing entire systems. As participants in the study express so eloquently:
"[Art has the unique potential to catch the attention of policymakers] because artists have a better way of communicating than all of us who are climate change experts, advocates, and activists. Artists approach issues in a very unique way." – Simon Mwamba, Lead Partnership and Advocacy Program Officer at Zambia Climate Change Network
"Art appeals to the most instinctive energies within people, to the child within us. Through art, you can onboard anyone. It is a natural way of getting people involved." – Dhafer Ben Khalifa, President Collectif Créatif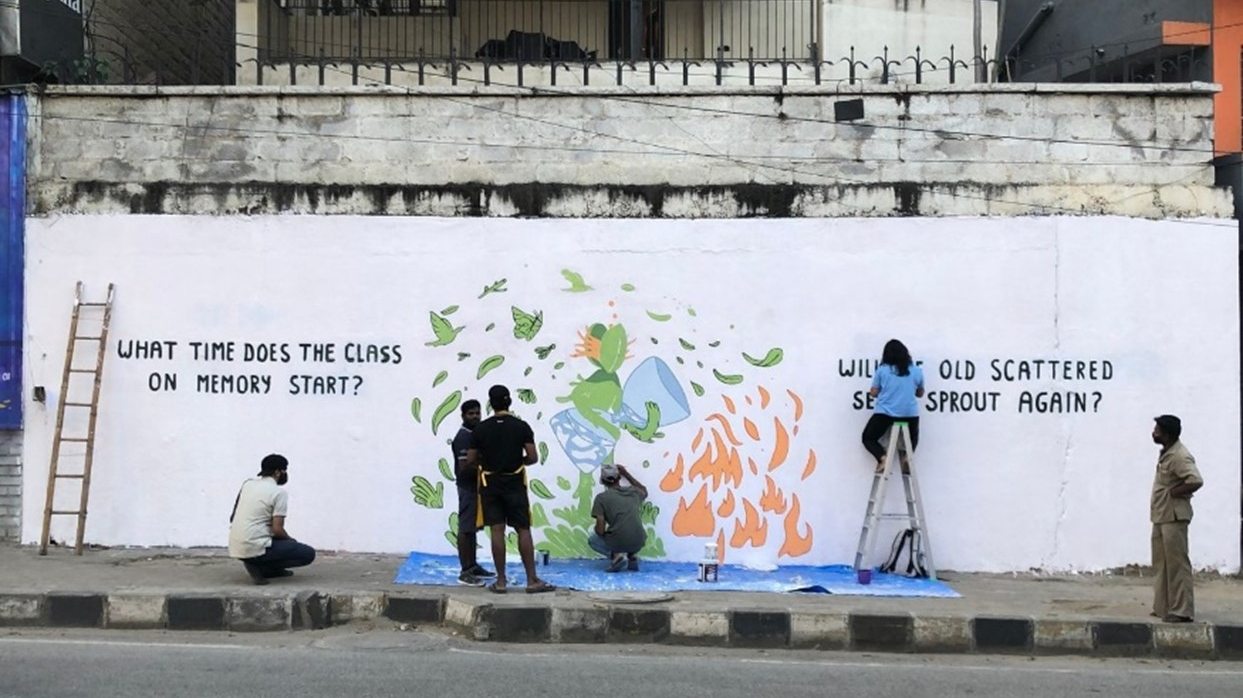 About VCA
Through a climate justice approach, the Voices for Just Climate Action (VCA) program aims to open up civic spaces where civil society, and vulnerable people in particular, can make their voices heard on climate action. VCA is a lobby and advocacy initiative of the World Wide Fund for Nature (WNF) Netherlands, SouthSouthNorth (SSN), Akina Mama wa Afrika (AMwA), Slum Dwellers International (SDI), Fundación Avina, and Hivos, funded by the Dutch Ministry of Foreign Affairs.
As one of the VCA alliance members, Hivos supports innovative ways of changing dominant narratives in the climate justice space. One way of doing so is by introducing new actors into the space, such as artists and artists' collectives. The report's insights will guide how we work with these groups and help integrate arts into our advocacy efforts aimed at making policy and practice focus on local climate solutions.