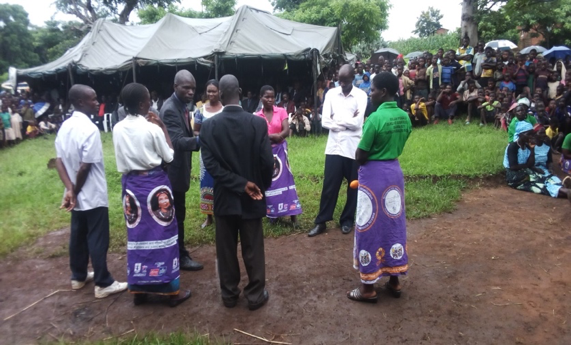 Malawi: Female Aspiring Councilors Optimistic in 2019 Elections
By Zenak Matekenya
Extracted from: allafrica.com
Mzimba — There is light at the end of the tunnel for aspiring women councilors in Mzimba District following the introduction of Women Empowerment for Leadership (WE4L) Project aimed at ensuring that more women are elected.
Through the project, implemented by Tovwirane Organisation, the women are being drilled in communication and other skills to foster their competence to campaign effectively and win during the election.
Speaking on the sidelines of one of the meetings Monday, a Democratic Progressive Party (DPP) aspiring councilor Idah Chikota Shaba described the project as one of the best tools of wooing women to contest during the 2019 election.
She observed that there are many women who are willing to actively participate in politics and rise to top positions but lack guidance, skills, motivation and support.
"Most women lack knowledge on how best to prepare themselves for an election contest. As a result, they contest while not well prepared and lose miserably.
"I urge my fellow aspirants to participate in all the trainings that have been prepared for us so that we make a difference come 2019," Shaba pointed out.
United Democratic Front (UDF) aspirant Legester Msofi said the project was justifiable considering that women are the ones that take active role in ensuring the well-being of others.
"A woman understands challenges better than a man. Promoting us to attain positions like that of a councilor would mean promoting well-being of our society.
"For instance, my friends and I got organised to start taking care of orphans until another organization took them for more support. Such traits are rare in men," she observed.
Mzimba Solala Constituency Peoples Party Chairlady, who is an aspiring councilor, Maureen Moyo expressed optimism that through the mentorship more women will take seats come 2019.
"This project is an eye opener as well as a confirmation to us women that time to look down upon ourselves is now over. This is our chance to show our communities that we can make a difference and we are here to do just that," she viewed.
Tovwirane Monitoring and Evaluation Officer, Edah Mtika explained the project wants to enhance women capacity to fully participate in political and societal decision making process.
She said the project is engaging political and traditional leaders to sensitize people to have a positive attitude towards women leadership.
Meanwhile, there are only two female councilors in Mzimba District which has a total of 14 wards.
WE4L is a five-year programme running from 2016 to 2020 and is being funded by Dutch Government through Hivos.
The programme is being implemented with local partners in Malawi, Zambia, Zimbabwe, Jordan and Lebanon.