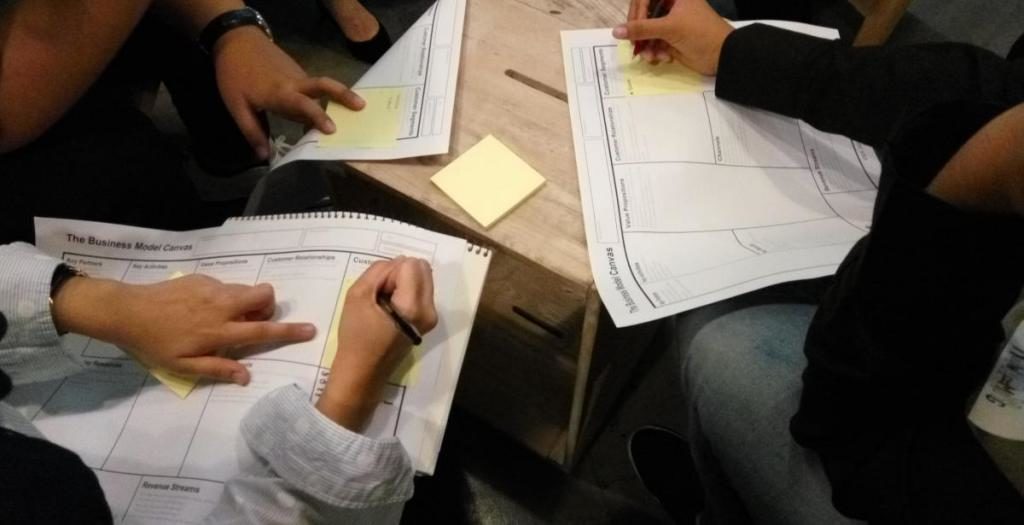 IDEAJAM 2: Women-in-Power edition
The second IDEAJAM was held on 18 April 2017 with the theme of gender sensitivity in social enterprises and organizations. The Business Model Canvas Workshop: Women-in-Power Edition focused on building gender-sensitive social enterprises and applying a business model to organizations and campaigns that increases their sustainability.
"IDEAJAM" is an integral part of the Social Entrepreneurship Support Initiative, a six-month pilot project spearheaded by Hivos Southeast Asia and Coworkinc to support social entrepreneurs through capacity building. Started in February, Hivos and Coworkinc are conducting IDEAJAM "pressure cooker" sessions and pop-up consultation hours at Coworkinc on a monthly basis. Unlike traditional workshop discussions, IDEAJAM ignites the entrepreneurial spirit of participants by putting them under pressure to quickly design innovative and impactful business ideas to solve various problems.
This second IDEAJAM's main target was existing enterprises and organizations seeking to be financially resilient, such as non-governmental organizations transitioning to become social entrepreneurs. However, some university students were also present to learn about business basics and applying the model to establish new enterprises.
The workshop presented a simple gender-tailored Business Model Canvas that could be used to identify business challenges, incorporate gender into social entrepreneurship, and strengthen sustainability in women-led businesses, organizations, movements and projects. This tool was developed by Hivos Southeast Asia, Coworkinc, and Impact Hub Jakarta using various resources including Hivos' internal gender procedures. The participants were encouraged to exchange ideas and guide each other in the application of the business model canvas as they learned how to apply it to their respective businesses and organizations.
Three expert panelists shared their experiences and applied their knowledge to the tailored business canvas model: Tunggal Pawestri, a gender specialist, Lina Moeis from Yayasan Rumah Energi and Mia Ariyana from Asosiasi Pendaming Perempuan Usaha Kecil (ASPPUK). Facilitators Stephanie Arrowsmith (Impact Hub Jakarta) and Queentries Regar (Hivos Southeast Asia) guided the participants through how to apply the business model to their respective businesses and organizations.
Afterwards, workshop participants were very positive about what they had learned. They were able to look at the effectiveness and sustainability of their programs in a different light. Using a business approach had opened up new avenues for them and as well as inspiring new ideas.
At the closing, Queentries Regar told participants they could follow a one-day free consultation regarding this month's theme. This one-on-one session is an opportunity for further knowledge sharing between Hivos' vast expert network and social entrepreneurs. (Sarah Ramadhita)