For the second time, we celebrate the International Day Against Homophobia, Transphobia and Biphobia during the Covid-19 pandemic. As we reflected last year, the LGBTIQ+ community has been disproportionately impacted. Limited access to economic support programs and redirection of funds means that the longer this pandemic lasts, the harder it will be for the LGBTIQ+ movement and for civil society organizations to continue their work for equal rights for LGBTIQ+ people.
Despite all the challenges, this year's IDAHOT theme is one of hope: Together: Resisting, supporting and healing!. Organizations around the world have worked hard – and continue to do so – to provide relief to the people most left out.
Economic hardship
Many people from the LGBTIQ+ community have lost their jobs and livelihoods due to Covid restrictions. Often, regular relief is not helping them. "I found friends who had not eaten for weeks," reveals Wendy Castillo. She volunteers for Asociación ASPIDH Arcoiris Trans, a trans organization in El Salvador. "I would go to remote places where there is no help from the mayor's office, or from the government, or from absolutely anyone."
This comes on top of the adversities they already faced, and their exclusion from economic development programs. There are no structural efforts to alleviate poverty of LGBTIQ+ communities or invest in their economic development.
This is why Hivos supports organizations like the Asociacíon ASPIDH Arcoiris Trans. It was set up in 2008 by Mónica Linares Hernández, a 41-year-old transgender woman from El Salvador. Her life has been marked by discrimination, lack of opportunities and exclusion from public policies and programs.
"The Salvadoran state does not have inclusive public policies," she explains. "And those that exist are currently on standby. I believe that makes LGBTIQ+ populations more vulnerable. It is necessary to reactivate those tools or create new ones."
Thanks to Monica's commitment and that of volunteers like Wendy, the Asociacíon provides various services to the LGBTIQ+ population in El Salvador, including shelter, counseling, and legal support. In addition, they do advocacy work and promote human rights at the national and international level. Over the past year, the Asociacíon has provided humanitarian assistance to more than 4,000 LGBTIQ+ people all over the country.
Shared experiences on another continent
Sara Akinyi, the co-founder and director of ELITE LBQ in Kenya, shares these experiences. "The Covid-19 pandemic exacerbated the challenges that LBQ women already faced before the pandemic. The government's strict rules aimed at preventing the spread of the virus unfortunately also led to a loss of sources of income, which caused severe economic stress among LBQ women," she explains.
ELITE LBQ is a local grassroots organization in Western Kenya that advocates for integrated healthcare services inclusive of lesbian, bisexual, and queer (LBQ) women. It further champions the creation of safe spaces where LBQ women can express themselves without fear of stigma or discrimination, get to know their rights, and receive mental health support.
The organization has offered food donations and personal hygiene packages to 48 LBQ women in Western Kenya. The women also received psychosocial support through free telephone therapy sessions and a bi-weekly information package on Covid-19 mental health awareness, all of which went a long way in enhancing their well-being.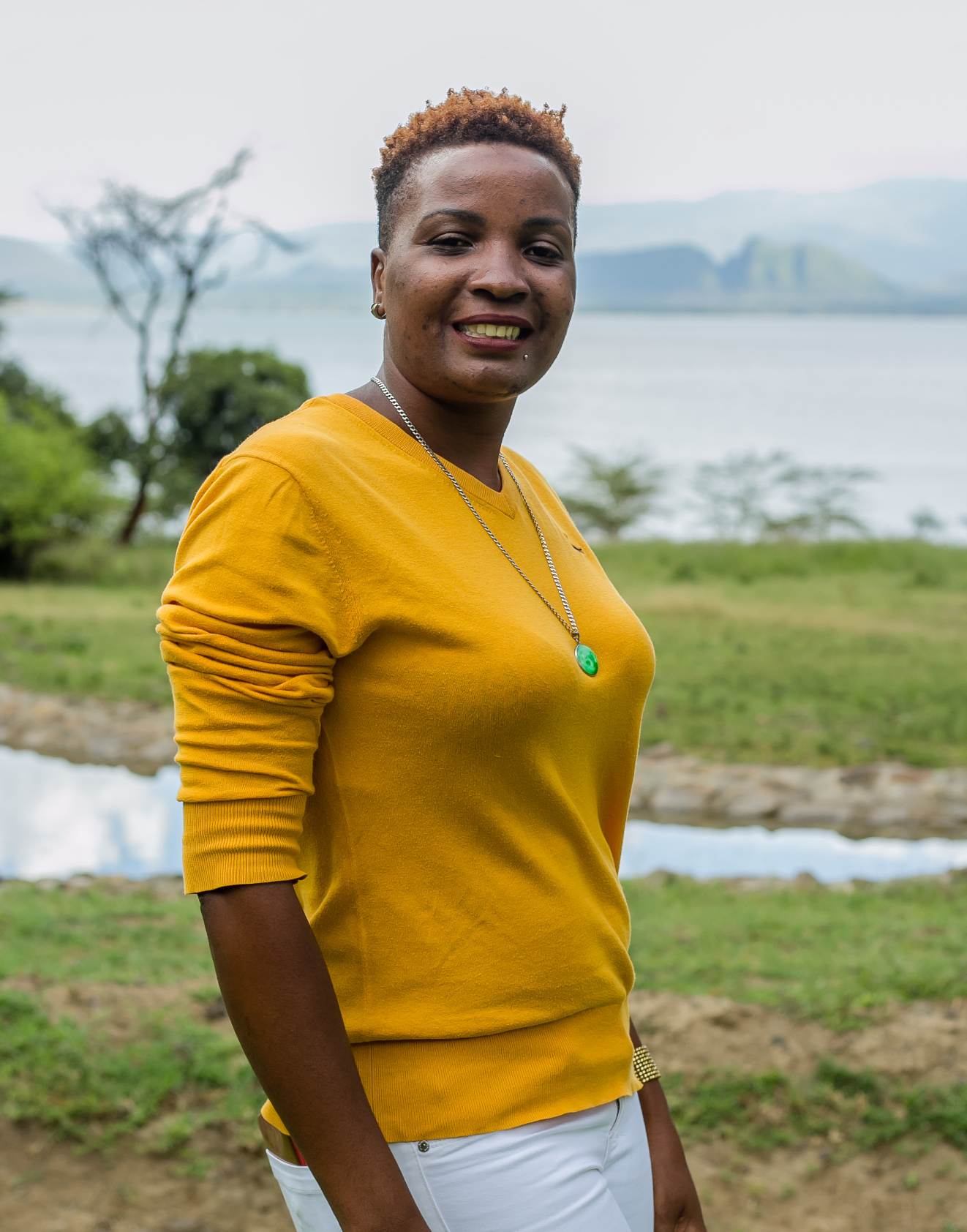 Funding for LGBTIQ+ organizations
Both Asociación ASPIDH Arcoiris Trans and ELITE LBQ received emergency funding from Hivos so they could continue their work. "I think the biggest challenge has been getting funding during the pandemic," says Monica. "It's already difficult to obtain funds for the human rights of LGBTIQ+ populations during normal times; now in the pandemic, it's been even harder."
Civil society organizations are under great stress. They need support not only to provide a community-based response to the pandemic, but also to survive so they can resume regular activities after Covid-19. Many organizations have seen a decrease in donations, and new funding opportunities have been put on hold indefinitely. Combined with restrictions on movement, it is hard for CSOs to carry out their human rights advocacy, provide lifesaving services and assistance as ELITE LBQ and the Asociacíon are doing, or even survive.
Luckily, there is also some light at the end of the tunnel. Organizations are refocusing their attention on the most excluded LGBTIQ+ people and coming up with creative ways to reach them. Because most activities now take place online, more members of the community can be reached, building a larger and stronger movement ready for takeoff once the Covid-19 crisis recedes.
Monica, too, looks hopefully to the future. "Our dream, and I think I speak for the whole team, is to be an organization that has enough funds to work for the human rights of LGBTIQ+ populations, especially those of trans people. So that they have their needs met and can study and get a decent job, and of course so we can enjoy all the rights that have been denied to us for decades."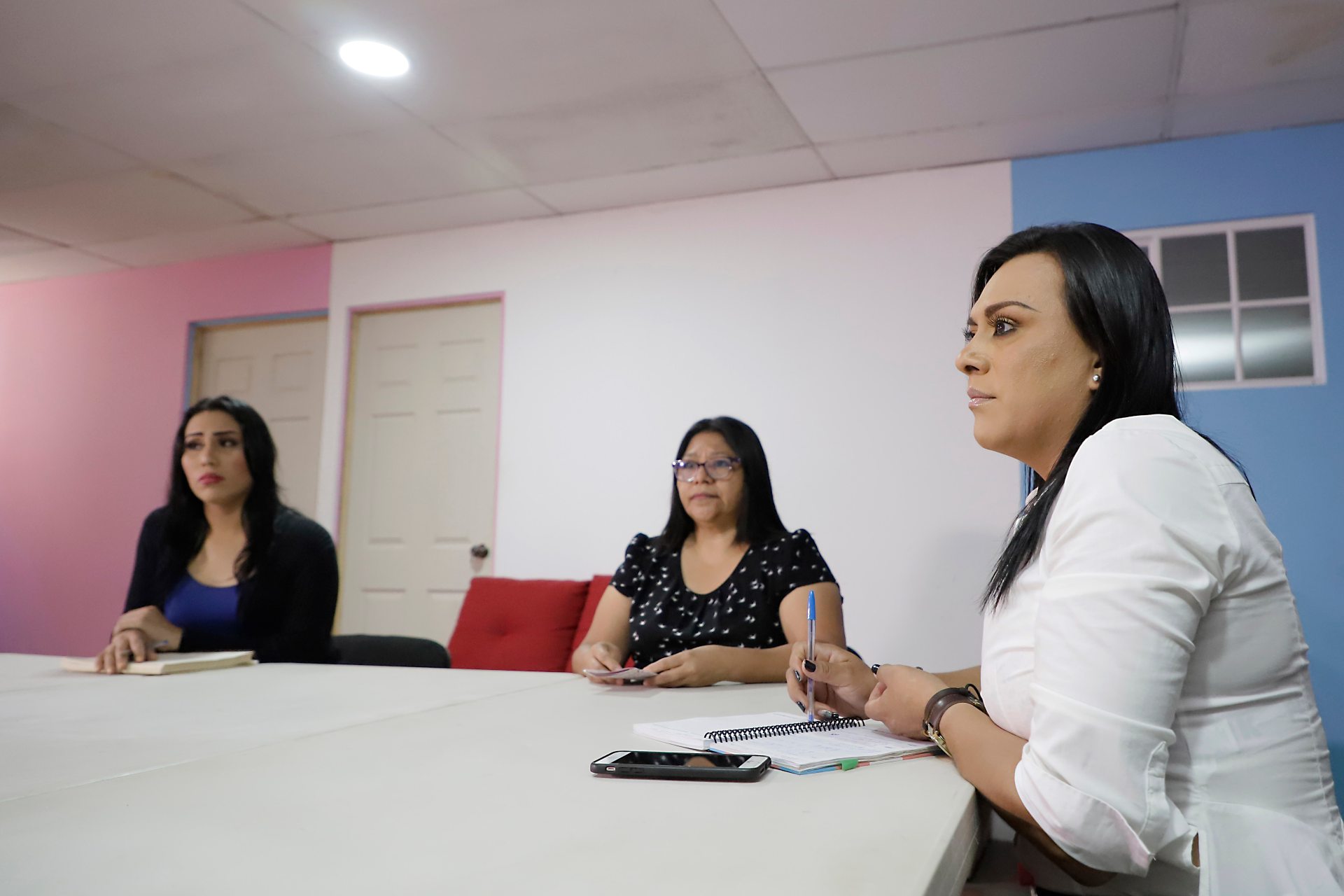 Free to be Me
In April 2021, Hivos launched the innovative Free to be Me program. It's the first program of its kind to pave the way for targeted lobby and advocacy to get SOGIESC issues mainstreamed in economic development programs.
"We see that discrimination breeds inequality early on. A large part of the LGBTIQ+ community is poor, unemployed and economically disadvantaged," explains Justus Eisfeld, developer of the program at Hivos. "At the same time, we see that existing economic development programs pay far too little attention to this, and that aid barely reaches these communities," he adds.
The Free to be Me alliance aims to fill this gap through a combination of national-level approaches and groundlaying work at the global level. The program is funded by the Dutch Ministry of Foreign Affairs under its 'Power of Voices' subsidy framework to strengthen civil society. Consortium partners are: Positive Vibes, ILGA World, and Hivos as lead party. Global Interfaith Network (GIN), Workplace Pride and Sogicampaigns are our technical partners.