2020 will go down in history as the year that put a hold on daily life around the globe. We have an opportunity to make sure it will also be remembered as the year in which the fight for more inclusive, transparent and green societies gained a new and inspired push. The actions that we take today will be judged by generations to come.
The Covid-19 pandemic brutally uncovers the greatest challenges of our time. It points to the predicted collapse of an economic model that exploits people and the planet and is the result of the degradation of ecosystems and globalization. The pandemic exacerbates existing inequalities and will undoubtedly confront us with a whole new spectrum of exclusion.
Marginalized and poor communities are bearing the brunt of the pandemic's consequences.
Our partners and the people they represent are facing this every single day. We see how marginalized and poor communities are bearing the brunt of the pandemic's consequences. Women workers at the bottom of supply chains have lost their jobs without any form of social security. A horrifying global surge of gender-based violence is reported and multiple famines of biblical proportions are looming. Our colleagues see how discrimination of LGBTI communities is on the rise. And more and more groups struggle to access public health care and emergency support.
The detrimental impact of the pandemic on our lives, our economies and societies is an indication of what will happen if we fail to address the climate crisis with appropriate measures.
The eagerness of some governments to take restrictive measures and put their citizens under severe surveillance to prevent the spread of Covid-19 does not come as a surprise. It is rooted in systems of governance and examples of leadership that suffer from a lack of accountability, inclusion and sustainability.
Conservative forces and the crackdown on freedom
The social contract between people, their governments and corporations has been under severe pressure for a long time. Hivos has witnessed how the space for civil society has decreased, forcing people to deal with the oppression of their desires and hopes.
Hivos will do whatever is in our power to call for international solidarity and structural change.
Sexual minorities are intentionally targeted by conservative forces for political gain. The misuse of algorithms and artificial intelligence increasingly poses a threat to privacy and freedom of expression. Indigenous environmentalists in the Amazon are met by violence when they attempt to protect their lands and the biodiversity of the rainforest. Unsustainable food systems are destroying the resources we hold so dear and need to survive. Climate change, or environmental degradation in general, threatens sustainable development and our fundamental human rights to water, food and energy.
In all these cases, we see a democratic deficit where governments, institutions and corporations are not accountable to the many, but only to the few. A system in which governments have left the protection of the public domain to market forces.
Voice and choice: unlocking the potential of people
From our over fifty years of experience, we know that a world of anxiety and complexity offers attractive conditions for conservatism, dogmatism, authoritarianism and polarization. At the same time, we see a growing recognition amongst citizens, scientists, progressive businesses and politicians that we need to turn the tide and work towards a more sustainable and just society. That is why we have to join forces and answer the following question: How can we seize this moment to ensure this global crisis becomes a motor of change?
For Hivos, the capacity of people and their organizations to push for social change lies at the heart of the answer. They have the right and ability to shape the recovery of this crisis. Their voices need to be heard and they have to have a say in the decisions that affect their lives and societies.
The transition needed towards a more liveable future requires dedicated involvement of all citizens in close consultation and participation with governments and companies. All actors have a task in this unprecedented time. Governments are called upon to abandon years of laissez-faire approaches and take equitable crisis mitigation measures that include and benefit all. The billions governments in OECD countries allocate to economic recovery need to be spent in an equitable and accountable way. Corporations, in turn, as recipients of economic aid, play a crucial role in the quid pro quo: taxpayers' money needs to be spent in a sustainable, inclusive and life-sustaining way. That means that companies receiving support should take workers at the bottom of their supply chains just as seriously as their boards, and they should produce their goods and services in ways that are beneficial for humanity and the planet as a whole.
Our role
Hivos' track record shows we are well-equipped to foster dialogue and collaboration within and across different sectors and groups amidst polarization and fragmentation.
We have helped build women's movements and LGBTI communities. We stood side by side with farmers' associations fighting for independence from large agro-industrial companies and championed creative young entrepreneurs eager to change their communities. We supported activists, journalists and artists who dared to defy authoritarian regimes. Central to our approach was and continues to be the strength of civil society.
Together, we will work to ensure we find a sustainable and inclusive way out of this crisis. We will amplify inspiring initiatives that lead the way, while at the same time addressing systemic malfunctions that caused the pandemic's destructive hold on the world.   
Our promise
The advent of Covid-19 has shown once again how interdependent the world is. We must not allow it to feed isolationism or short-sighted policymaking. Hivos will do whatever is in our power to call for international solidarity and structural change.
We will stand together with our civil society partners around the world whose survival is at stake due to repressive governments, dwindling funds and the overemphasizing of economic growth over human and planetary well-being. We simply cannot afford to lose their commitment, courage and creativity on our path to an inclusive, transparent and green recovery.
We will stand together with citizens and their organizations across the world to help redesign our societies and economies in ways that will make us more resilient for future challenges and crises.
News and views
Go to the complete overview of Hivos' Covid-19 related articles.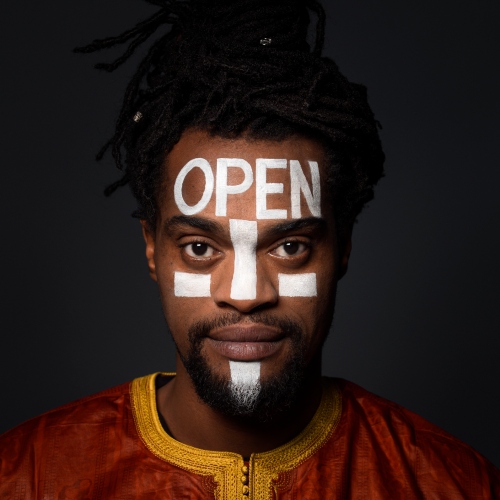 Open contracting can make the fight against Covid-19 more effective
Hivos welcomes the swift reaction of Kenya's President Uhuru Kenyatta following the exposé of alleged abuse of funds meant to buy medical supplies for the Covid-19 pandemic. Read more.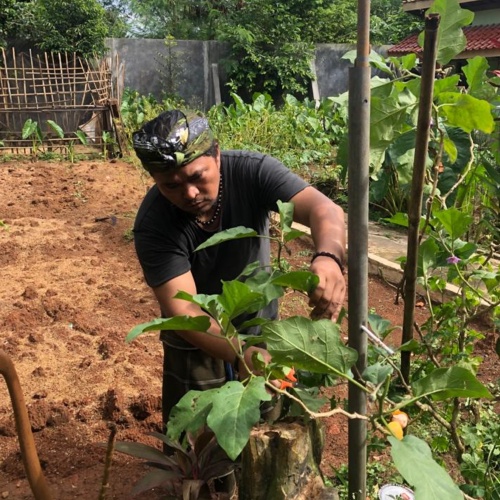 Hivos Covid-19 Rapid Response Fund
The Hivos Covid-19 Rapid Response Fund is available in each of the five regions where Hivos works. At Hivos Southeast Asia in Jakarta, we spoke to our communication officer, Nova Doloksaribu. She says that the fund is a lifesaver, even though it involves a relatively small amount of money for each partner: 5000 euros. Read more.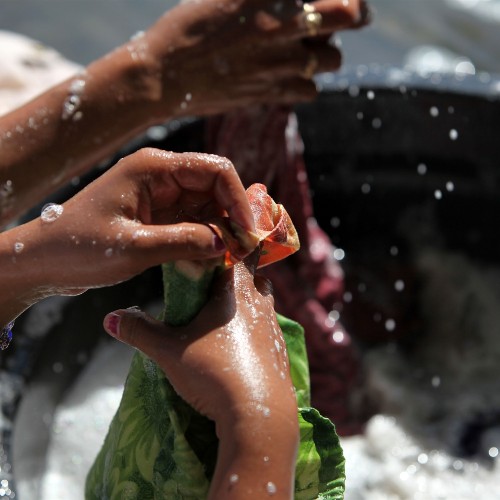 Tackling Covid in Indonesia with Team EU
Hivos received a grant agreement from the European Union for a new program called ACTION – Active Citizens Building Solidarity and Resilience in Response to Covid-19. It will support vulnerable populations affected by the Covid-19 pandemic in Indonesia for the coming two years. Read more.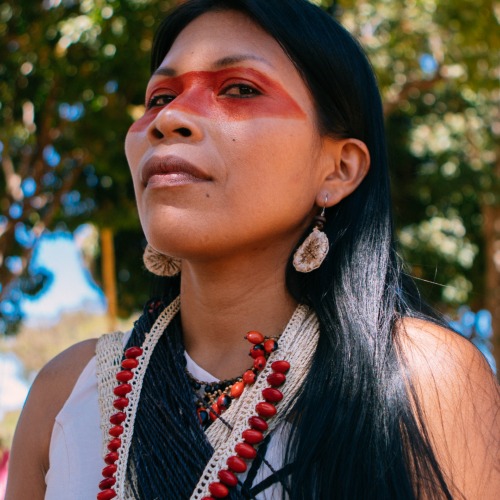 An inclusive response to Covid-19 threats in the Amazon
The pandemic not only affects the health of Indigenous communities, it also exacerbates existing threats to their territories and resources. Even though the Indigenous communities have adopted voluntary self-isolation, the invasion and destruction of their lands continues. This spreads the virus further, while violating their territorial and human rights. Read the update.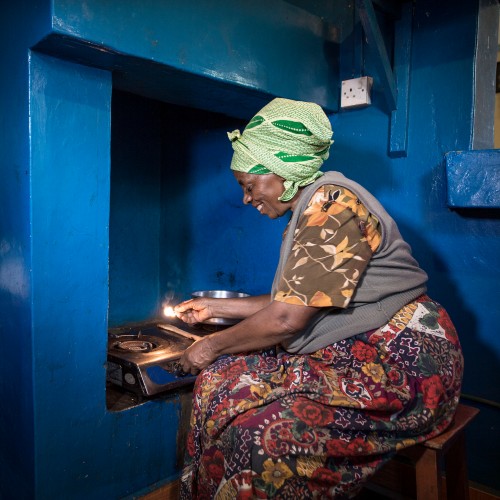 Energy access and clean cooking solutions must be part of COVID-19 economic recovery plans
The response to the Covid-19 crisis must not divert the world away from reaching the climate goals, a just energy transition and an equal and inclusive society, say Eco Matser, Sheila Oparaocha and Hon. Kandeh Yumkella. Read their opinion.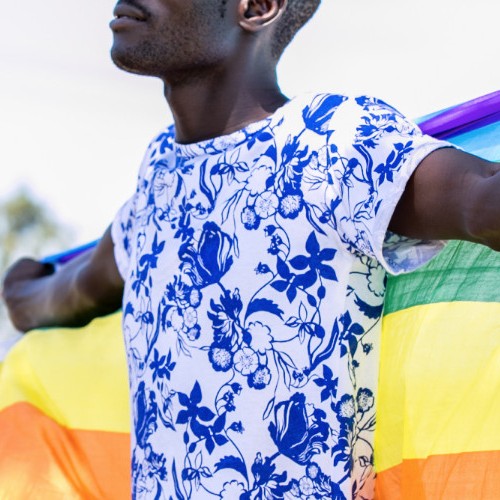 IDAHOT 2020: discrimination is on the rise during the corona crisis
"This crisis makes it clear once again that no disaster affects people equally. Groups that were already at the margins of society before the outbreak of the coronavirus are now being hit hardest," says Justus Eisfeld, specialist in sexual rights and diversity at Hivos. Three other Hivos specialists explain what they now see happening in their regions.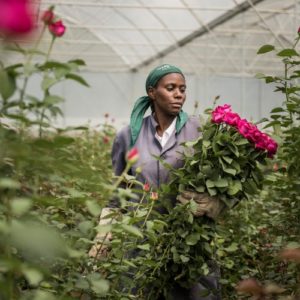 A sector worth billions whose employees now lack food and jobs
High food prices and loss of income have emerged as the major concerns for women working on flower farms in Kenya. A rapid assessment of the effects of Covid-19 by Hivos' Women@Work indicates that food security is a major concern mainly due to job losses and increasing food prices. Read the assessment.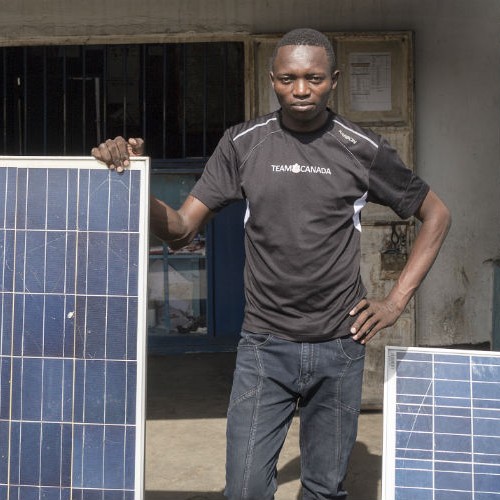 Covid-19 and the climate crisis: two sides of the same coin
The Covid-19 crisis and the climate crisis both show that human health and planetary health are intrinsically linked. But one thing is different: there'll never be a vaccine for the climate crisis. So we must create economies that serve everyone well and respect the planet's boundaries. Read the opinion by Carol Gribnau.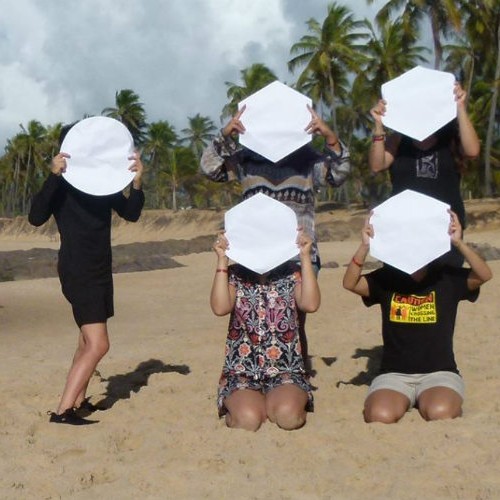 Will Covid-19 lead to the de-medicalization of abortion?
Women Help Women runs a platform that facilitates direct access to safe, self-managed abortions. While Women Help Women's Kinga sees how women around the world are disproportionally affected by the corona virus and the measures taken to prevent its spread, she points out that these social restrictions are also creating a much-needed rationalization of abortion policies. Read the story.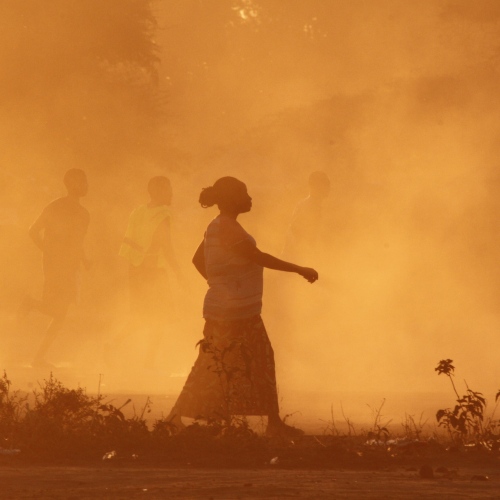 Caught between the monster on the street and the monster at home
Recent reports from several countries suggest staying at home increases incidences of domestic violence. Especially in homes where the distribution of power and resources between men and women is unequal. The consequences of response measures to the outbreak have thus left many women wondering which risk they would rather take, the virus or the violence. Read the blog by Vimbai Chandaengerwa.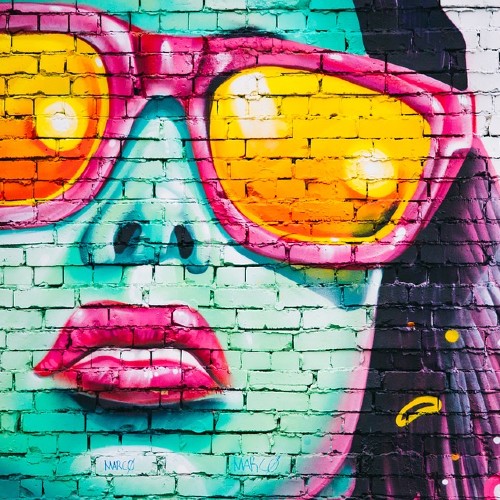 The crucial role of arts and culture in a time of global crisis
Arts and culture are crucial in a time of global crisis. And we're not alone in thinking this. Together with the DOEN Foundation and Prince Claus Fund, we affirm our continuing support for artists and cultural organizations. "We all need inspiration to help us work through difficult times and imagine a different future." Read our full message of solidarity.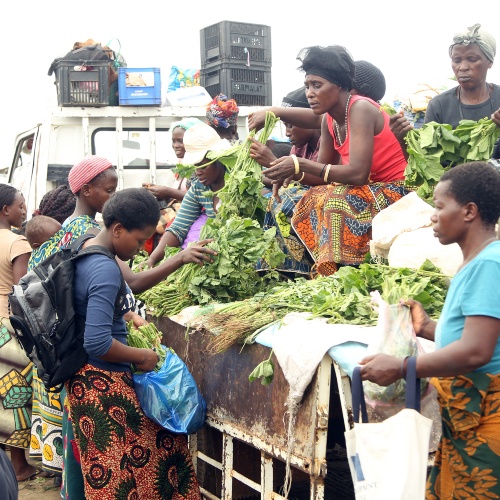 A wake-up call to rebuild our global food system
Instead of treating the Covid-19 outbreak as a stand-alone crisis, we should acknowledge that it is a symptom of something larger. Namely, the disruption and destruction of natural ecosystems and biodiversity, which has brought us much closer to wild animals – and their viruses. And our globalized food system is a strong driver of this destruction. Read more.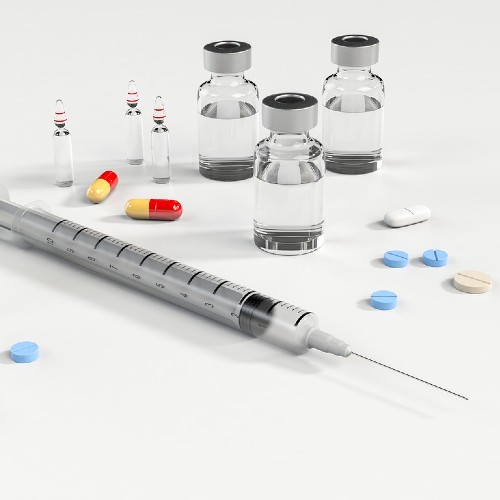 The crucial role of open contracting
While governments struggle to keep their health systems afloat, stocks dwindle and prices of medical equipment surge. In response, the call for transparency and accountability in health procurement is growing. A call that is shared by Hivos' Open Contracting partners in Latin America, who stress the urgent need for open government principles and human rights to be at the core of the response. Read more.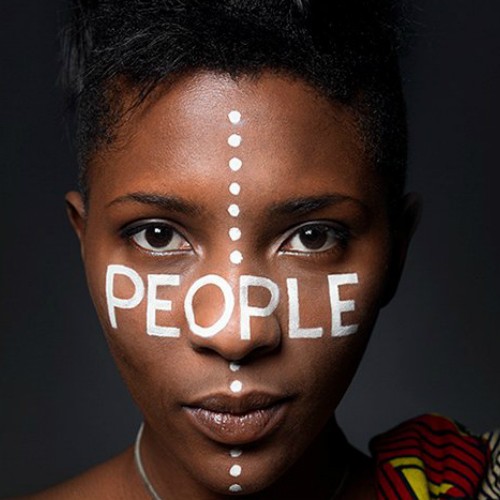 The Covid-19 crisis requires national and international solidarity
In a joint appeal, Hivos and over forty development, human rights and emergency aid organizations argue that support for developing countries and civil society organizations in those countries should be part of the Dutch government's emergency measures to combat Covid-19. Read the appeal.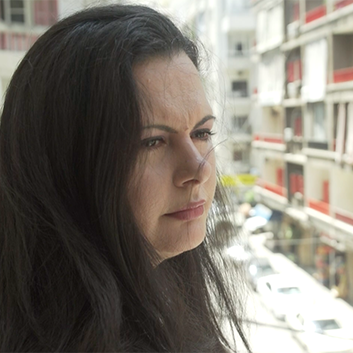 A heart-wrenching letter from one of our Syrian partners
"After surviving the horrors of war for nine years, all that time fighting for peace, human rights, and democracy for the Syrian people, it is this pandemic that frightens me the most." These are the words of Rajaa Altalli, a Syrian women's rights activist, and co-founder and co-director of Hivos partner the Center for Civil Society and Democracy (CCSD). Read her letter.
Making civic space resilient
Hivos and Cordaid launched Making civic space resilient, a new report about the resilience of civic actors. At this critical moment, it is crucial to keep in mind how some people are creating sparks that ignite positive flames. Whether inspired by their artistic talents or their religious motives, they touch people around them, even in the most repressive situations, and collectively transform their societies for the better.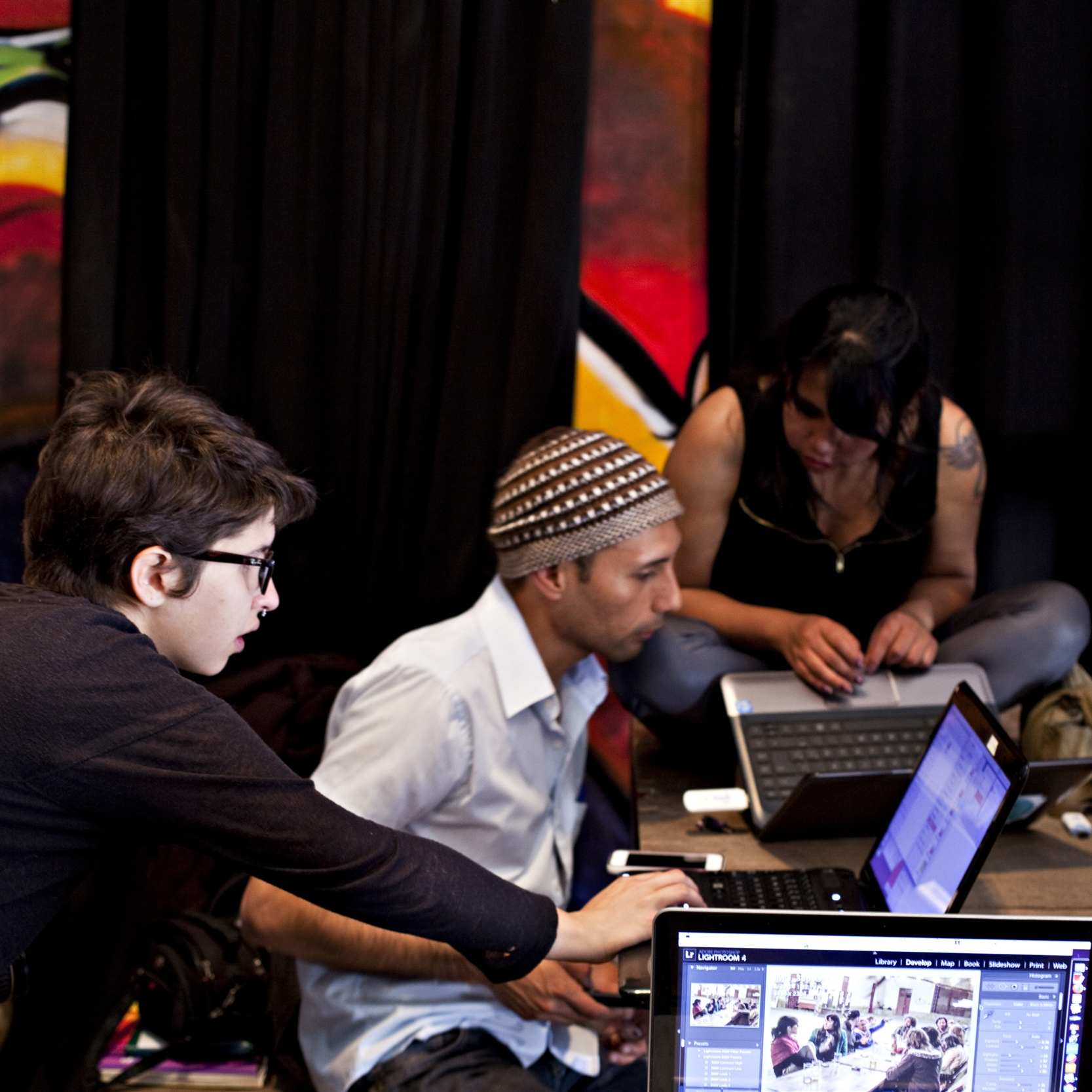 First Aid Kit for digital emergencies
Around the world, people are being advised or obliged to work from home. Most of them rely on digital tools to do this and communicate with others. But how to stay safe? The Digital First Aid Kit helps activists, human rights defenders and journalists handle common digital security attacks.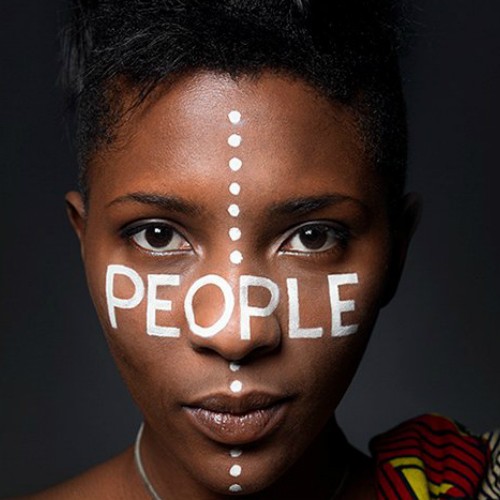 Message to our partners
We at Hivos are looking into how we can limit the consequences for you, our partners, and the people and communities you support. All Hivos staff are working hard to map out the anticipated impacts of the Covid-19 crisis for our programs, and in particular for you, our civil society partners. We are also doing our level best to ensure that vital business processes, such as payments, continue. Read more.