International Rural Women's Day is often overlooked, but not by our Women Empowerment group and partners in Zimbabwe. Hivos joined partners Institute for Young Women Development (IYWD) and General Agriculture and Plantation Workers Union of Zimbabwe (Gapwuz) in an event last October to honor women in the Hwedza rural community.
The first International Day of Rural Women was observed in 2008 to recognize the critical role and contribution of rural and Indigenous women in enhancing agriculture and rural development, improving food security and eradicating rural poverty. 
Taking care of body and mind
Over 40 women attended the event, which kicked off with informative health sessions conducted by the Ministry of Health and Child Care. Then the women participated in fun activities like 100m sprints and a netball match not only to promote physical health, but also to foster teamwork and bonding among the participants.
"[Observing] International Rural Women's Day is significant in our community as it highlights the challenges faced by women in rural areas. Unfortunately, women's participation in local events remains low due to various factors such as lack of self-confidence and excessive workloads," said Sarudzai Musekiwa, who works at the Ministry of Women Affairs in Hwedza.
Women are often expected to prioritize their family and household responsibilities over personal interests, leaving them with little time or energy to engage in outside activities. This is due to deeply rooted cultural behaviors and attitudes  that need to be changed to promote gender equality and empower women.
Promoting team work and sisterhood
Traditional cultural norms and beliefs often create barriers for rural women when it comes to decision-making and participation in economic initiatives. These constraints limit their opportunities for leadership and full engagement in community life.
To address this issue, our Women Empowerment group works to promote sustained awareness and create spaces for women to participate in leadership programs without being hindered by societal expectations.
One of the attendees, Mary Mangombedze, expressed her gratitude for the event, saying: "Today has been an incredible experience. I learned so much about my health and wellbeing, and it was wonderful to meet and connect with other women – which is rare for me. Events like these remind us that we are not alone and that there is support available to us."
Changing norms
The event also offered a platform for Hwedza women to talk about their concerns and challenges, fostering a sense of solidarity and support among participants. Through sharing their personal experiences and actively listening to one another, the women were able to connect on a deeper level and gain a greater understanding of the common struggles they faced.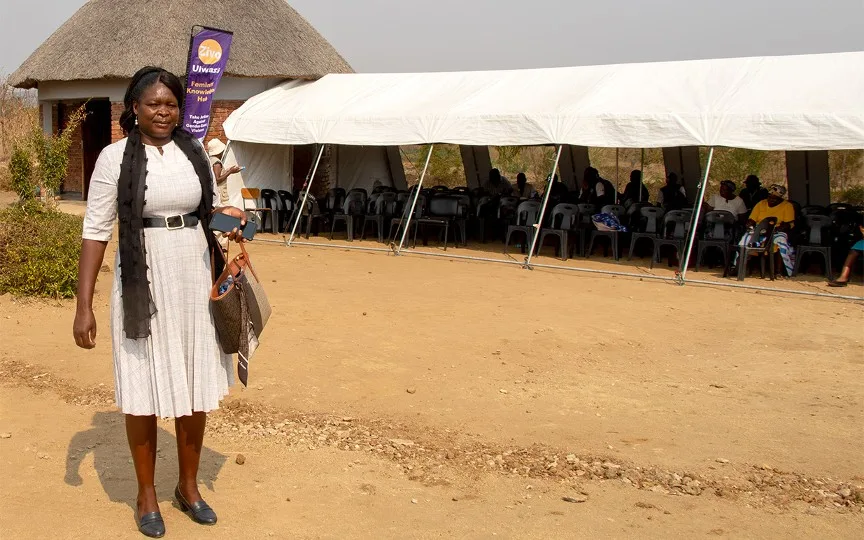 Not just in Hwedza
Across Zimbabwe in the Murewa community, recently elected Ward 1 councilor Alderman Resta Dzvinyangoma, who received leadership training from our partner Gender Links, highlighted that the difficulty in changing norms and systems has kept rural women marginalized.
"Patriarchal norms and attitudes towards women are the major culprit preventing the empowerment of women, especially in rural areas. Most women face patriarchal repression from the time they are girls, and critical aspects of their development – such as education – are not treated fairly. This keeps women behind," Resta said.
But through training and development, strides are being made to empower women in rural communities to take up space and make a change. Resta agreed, saying "The more we have women representation across all sectors within communities, the more their voices will be heard and their increased participation will bring about positive change".