Young Hivos voices: celebrating International Youth Day 2023 in Southern Africa
International Youth Day 2023 (#IYD2023) serves as a powerful reminder of the fundamental role that young people play in shaping our shared future. Their voices bring energy and radiate a positive outlook on the future we seek to live. It bodes well to place them in key positions in society to be able to present their ideas.
This year's theme – Green Skills for Youth: Towards a Sustainable World — draws the future right to us. When we give young people the support to 'think green', they can play a key role in shaping their sustainable futures. In honor of this occasion, we're happy to share the inspiring voices of seven young people from Hivos in Southern Africa. They shed a light on their roles within the organization and the significance of amplifying youth voices.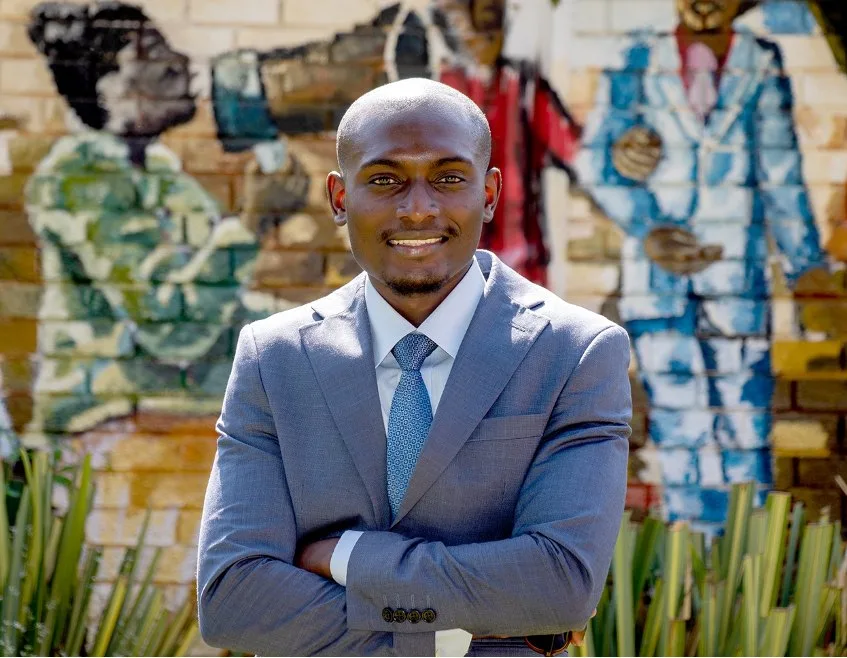 Youth are drivers of innovation
Tinashe Machawira (25), a Finance Graduate Trainee, is responsible for processing payments to a diverse range of stakeholders, overseeing our asset register, and aiding strategic decision-making. He states that youth voices are integral to driving innovation and progress.
"Youth perspectives often uncover solutions that may otherwise be overlooked. Their passion, adaptability, and energy position them as natural agents of change," Tinashe says. "As we face global challenges such as the climate crisis, it's vital to include the voices of young people. They will be the inheritors of the earth and our actions today will directly impact their future."
Tinashe's message for IYD2023 resonates with urgency: "As youth, we should continue to strive for knowledge on environmental issues. Ingraining sustainability into our lives and careers is not an extra task but a necessity. By developing green skills, you are preparing for the future job market and contributing towards a sustainable world."
A future which is bright and young
Rumbidzayi Machibirike (32), a Project Officer for the Women's Voices Matter project, supports and coordinates the implementation of women empowerment projects and spearheads capacity building on gender and women's rights issues.
Rumbidzayi believes that young people have the power and urgency to tackle the world's biggest challenges.
"For sustainable development to be achieved, youth must be given an opportunity to co-create solutions and strategies. It is critical for young people to participate in processes and spaces where decisions are made. As young people, we may not have financial resources, but we have our voice. That voice must be heard. If not to help our generation, then the one behind us must benefit from our actions," she says.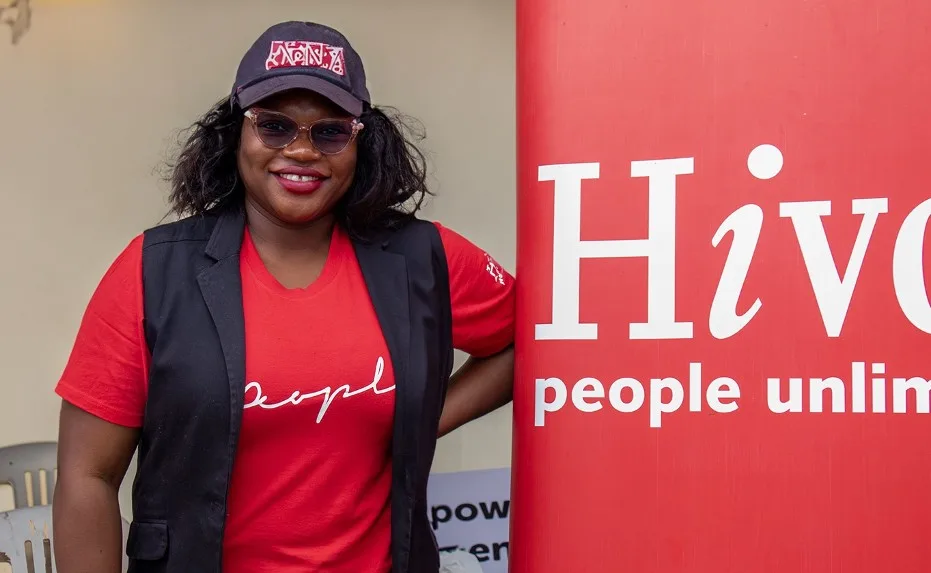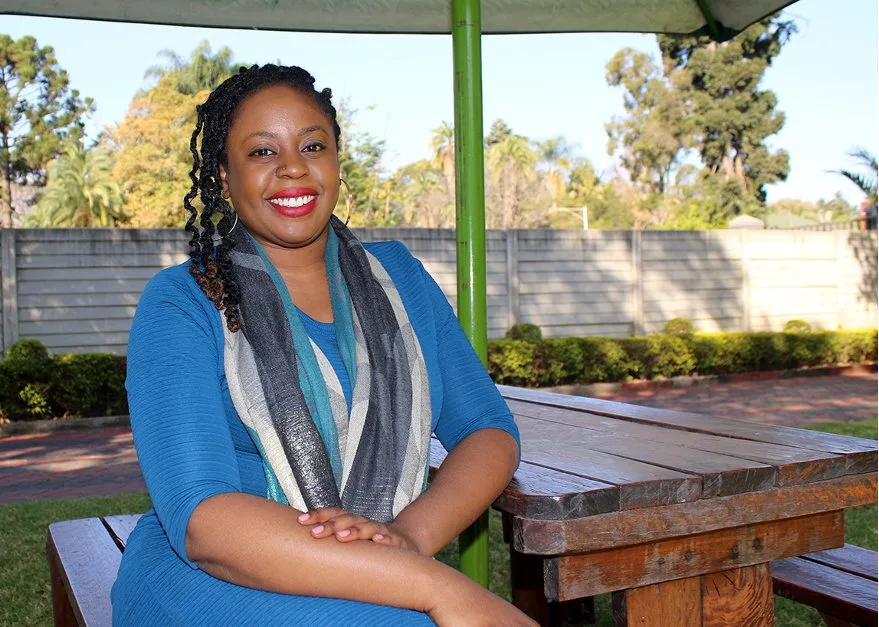 Start where you are, with what you have
Runyararo Chibota (33) is a passionate Regional Coordinator for our new Urban Futures program, a global initiative dedicated to building climate resilient cities and strengthening food systems, with a focus on youth involvement. Her primary responsibility is overseeing the program's implementation, mobilizing key stakeholders in the food industry, fostering collaborative spaces between citizens and governance, and promoting local ownership of the project.
She emphasizes that young people are essential in bridging the gap to the next generation.
"Youth voices are crucial in shaping solutions for a better future. In the green space, there are numerous opportunities for youth to contribute their innovation, creativity, and agility if provided platforms to nurture and grow their talents," she says.
Her message resonates with resilience: "When it comes to going green, start where you are, with what you have. Our environment is irreplaceable and depends on us to take ownership of its well-being. And when we do, our environment will take care of us. Find a cause that inspires you, something that fuels your desire for change, even without financial resources, and opportunities will present themselves."
Every voice matters
Rutendo Singadi (27), a Communications Graduate Trainee, recognizes the power of storytelling and the significance of youth voices in shaping a better future. 
"Youth voices are powerful instruments of change. By raising awareness about the importance of building green skills and highlighting the urgency of environmental challenges, young individuals can mobilize communities, influence public opinion, and drive policy changes and inspire collective action towards a more sustainable world," she says.
Youth can bring fresh perspectives on critical issues within the work Hivos does and Rutendo believes that raising awareness about youth issues through engaging narratives helps break down barriers and encourages positive change.
Her message reflects optimism: "Let's acknowledge the power of digital platforms and technology in amplifying youth voices. In an increasingly interconnected world, digital engagement provides a powerful tool for young people to express themselves, share experiences, and mobilize for change. Let's continue to collaborate with young individuals globally, fostering a united movement towards a sustainable future."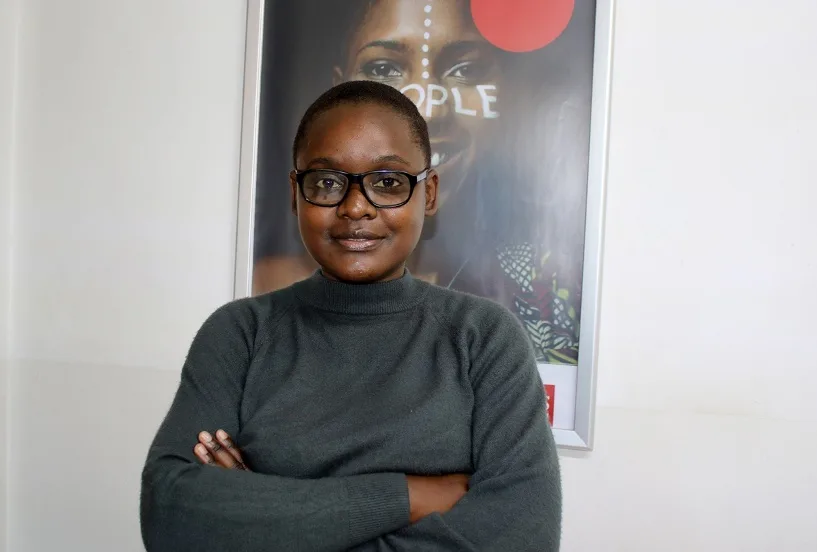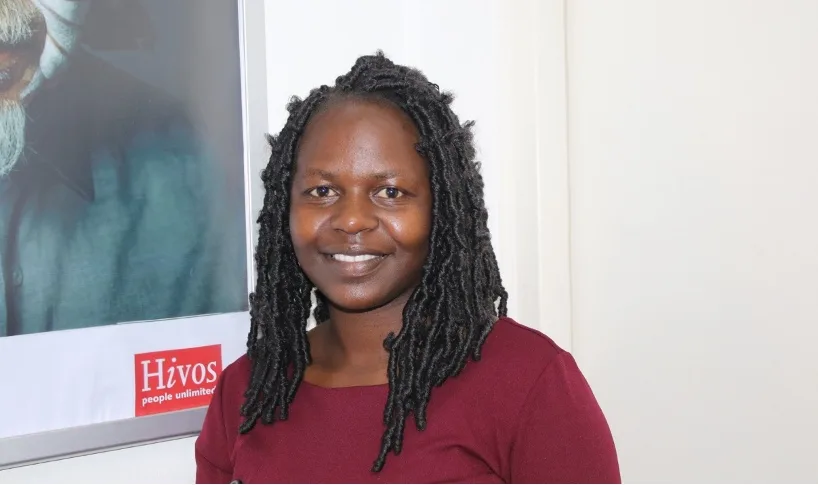 Encouraging young people to participate
Chenai Taberekerwa (26), a Human Resources (HR) and Admin Graduate Trainee, understands the significant impact that youth voices can have on organizations and society. Some of Chenai's work includes compiling minutes and assisting with day-to-day office management. She also arranges logistics for workshops and events.
Being heard matters to Chenai. "It's important to empower young people in order to promote inclusion and a diversity of ideas in all aspects of HR and administration. Hivos has created such an environment that encourages the participation of young employees. By valuing and respecting young people's unique experiences and perspectives, organizations can build a stronger, more harmonious workplace," she says.
Green skills for a sustainable future
Gamuchirai Mahachi (29), a Finance Assistant in the Regional Sexual Reproductive Health Rights (SRHR) Fund, has multifaceted roles in ensuring proper management of the program's funds – which aims to improve the sexual and reproductive health and rights of young people, particularly in vulnerable communities.
She supports her project team in empowering young people with knowledge and services related to SRHR, thereby playing a crucial part in fostering a healthy, informed, and empowered youth community.
"Your choices and actions matter. Embrace green skills and environmentally friendly practices. They are essential tools that will help us transition to a sustainable future. Moreover, remember that every aspect of our lives, including our sexual and reproductive health, is linked to the sustainability of the world we live in. When we take care of our health, we're better equipped to take care of our planet," she says.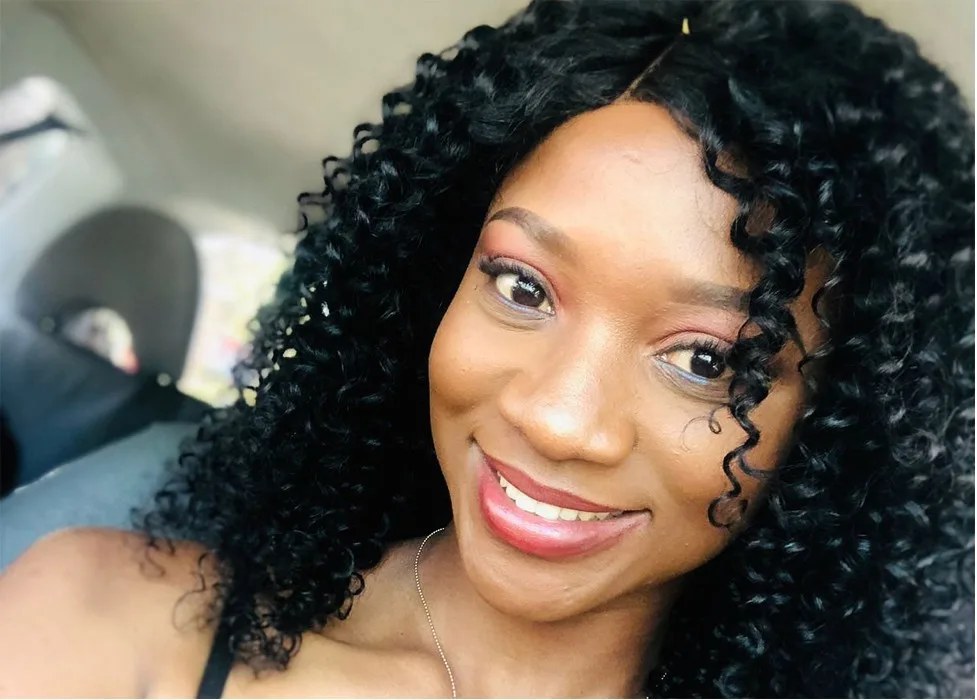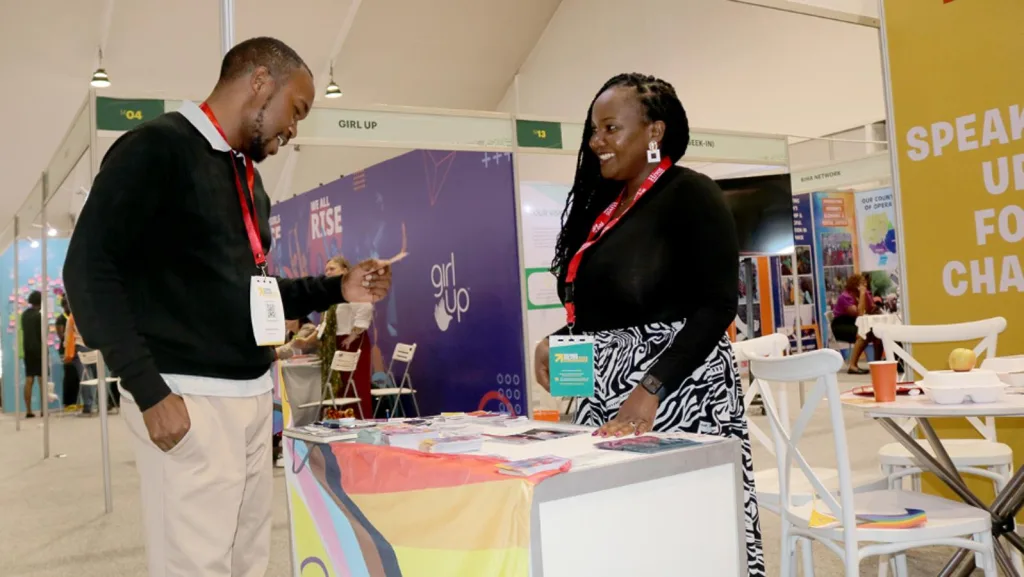 A better world for each other
Kudzai Meda (30) is currently serving as a Program Officer for the Regional SRHR Fund. In her role, she is responsible for designing and implementing impactful policy, advocacy, and campaign plans and interventions. A central focus of her work involves prioritizing the meaningful participation of youth and positioning them at the core of decision-making processes in East and Southern Africa.
Kudzai believes that it is crucial to have the active involvement of youth in crucial decision-making roles. Kudzai emphasizes: "The integration of SRHR practices into sustainable initiatives is pivotal for promoting the holistic well-being of adolescents, youth, and the environment. To achieve this vision, there must be collaborative efforts, with young people in key decision-making roles working together with everyone in order to create a better world for all."
International Youth Day serves as a reminder of the boundless potential that resides within the voices of young people. At Hivos in Southern Africa these seven remarkable individuals have demonstrated that youth empowerment is crucial in building a more sustainable, inclusive, and just world. As we commemorate IYD2023, let us join hands with these young change-makers, amplify their voices, and collaborate in creating a future where the energy and ideas of youth thrive for generations to come.