Hivos East Africa will host three side events at the sixty-third session of the Commission on the Status of Women (CSW), which will take place at the United Nations Headquarters in New York from 11 – 22 March 2019. The events will be held together with partners who are implementing the Women@Work Campaign: Kenya Human Rights Commission, Akina Mama wa Africa, FIDA Uganda, Femnet and Haki Mashinani.
Wilting in Bloom: Lived Experiences of Women Workers (Flower Industry) is the first side event on the inaugural day, March 11. Through storytelling of women's lived experiences, short video clips and a plenary session; the event will demonstrate how the absence of social protection systems impacts women workers in the informal sector and result in key practical recommendations for policy influencers.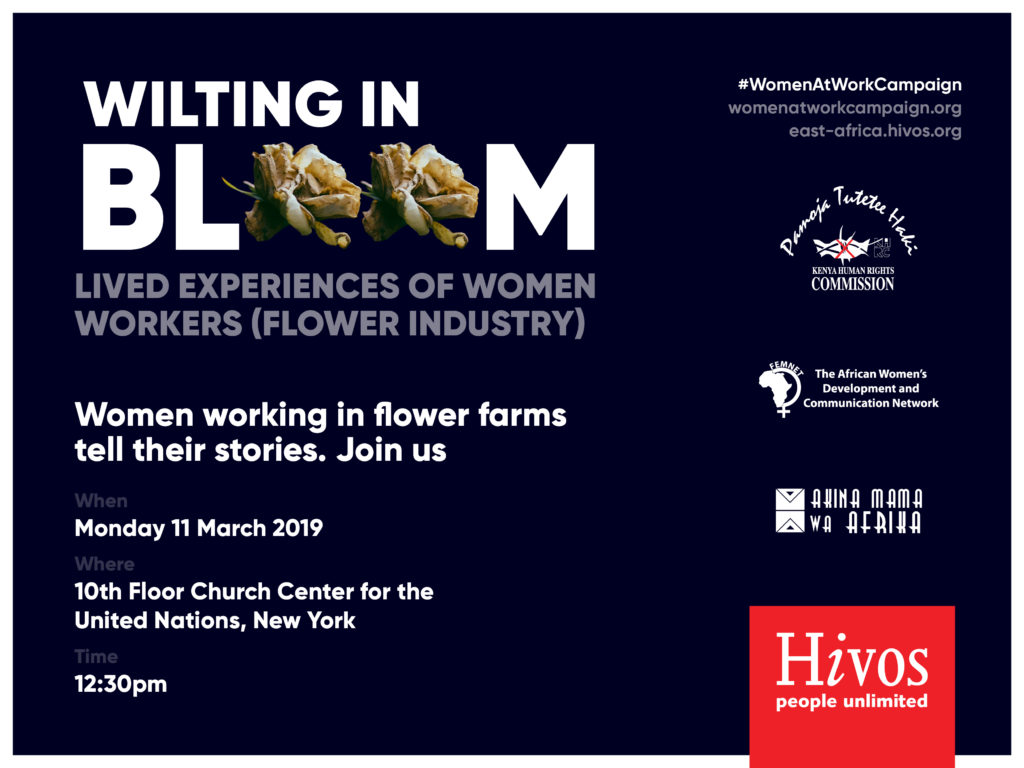 On day two, the discussions, Maternity Protection to Advance Women's Rights to Work: Experiences from the Horticulture Sector in East Africa will revolve around the lack of sufficient protections and benefits during maternity in the horticulture sector. Safeguarding maternal protection and investing in infrastructure that supports it is critical to enabling women to participate freely in the workplace and start making gains in productivity, wages and leadership roles. Maternity protection ensures effective access to quality maternal health care, thereby contributing to the health and well-being of mothers and their babies.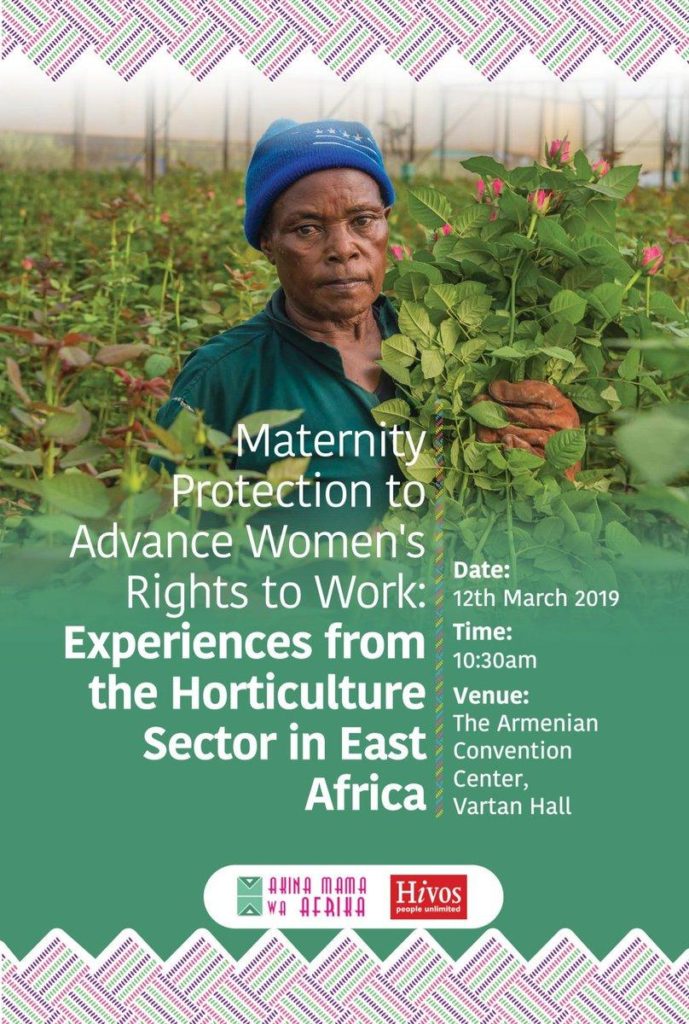 Strengthening Corporate Accountability and Decent Work for Women in Precarious Employment will be the other side event to be held on March 13. Kenya Human Rights Commission and FIDA Uganda will lead the conversation on challenges to achieving corporate accountability and best practices to promote decent work for women based on the Women@Work Campaign. Employment is a critical pathway to women's economic empowerment. With globalization and the rise of multinationals in Africa, women are increasingly facing grave threats to their human rights in the workplace. Weak policy frameworks and judicial systems conspire to curtail corporate accountability, threatening the realization of SDG 8 on decent work and economic growth.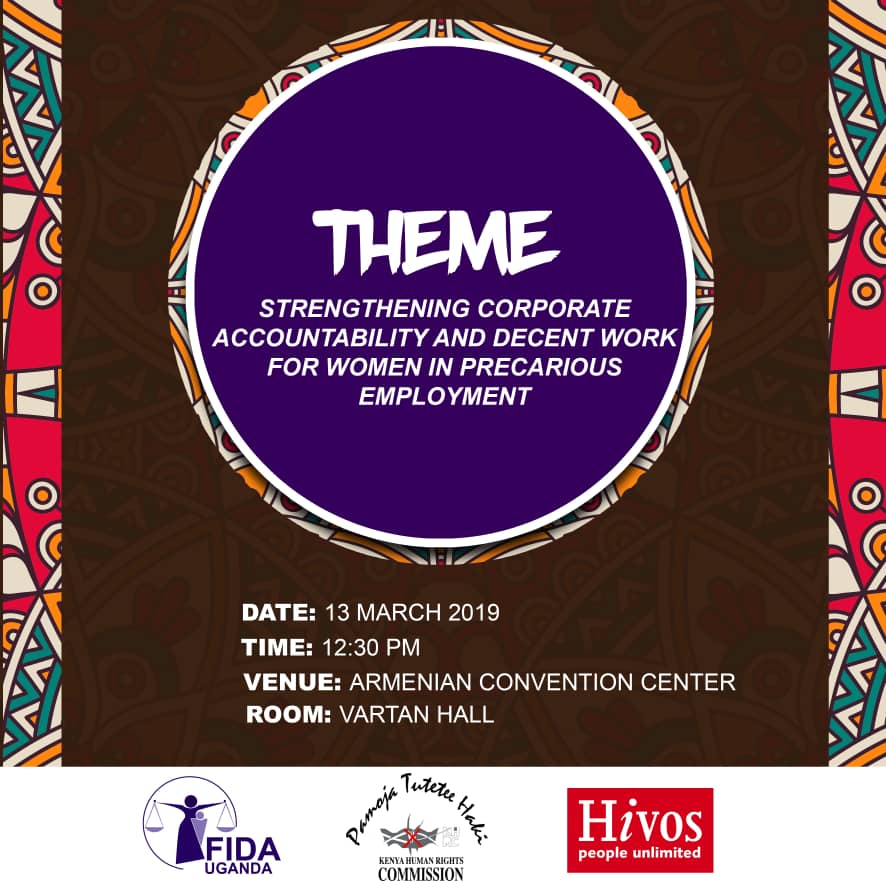 The CSW is the principal global intergovernmental body exclusively dedicated to the promotion of gender equality and the empowerment of women. The first meeting took place in 1947. This year's meeting will focus on social protection systems, access to public services and sustainable infrastructure for gender equality and the empowerment of women and girls.
Watch video showing lived experiences of women in flower farms.
The Women@Work Campaign aims to improve the labor conditions and the position of women workers who earn their living from working in the global supply chains of flowers and vegetables (horticulture). The program is implemented together with partners in Ethiopia, Kenya, Malawi, Rwanda, Tanzania, Uganda, Zambia and Zimbabwe.