By: Gabriela Melgar Orellana | Regional Communication Officer, Hivos Latin America
Little by little, lots of people dressed in flashy and colorful outfits gathered in Republic Square once again, to say "We are here, we exist, and we resist with dignity." Two new groups premiered at this year's Pride march in Guatemala City: people holding a banner that said "My first Pride" and the Bisexual Commune with a strong slogan: "We bisexuals have collective memory." Many flags of different orientations and gender identities waved all along the nearly five kilometers of the route.
"Guatemala is going through a turbulent political time in which the narrative that manipulates and delegitimizes the LGBTIQ+ movement is growing ever louder."
It was also inspiring to see parents accompanying their children with posters and slogans, showing that the love and support of families is essential to change persistent social biases.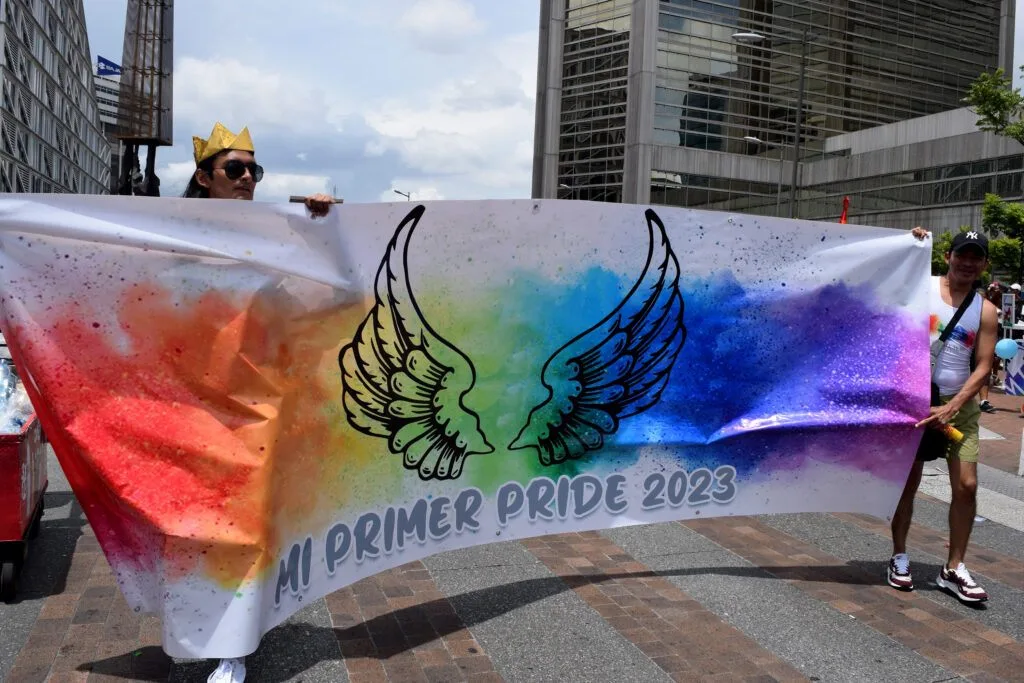 We're used to seeing civil society organizations participate in large numbers, but this year it was obvious that more companies had joined the march. If this was just rainbow-washing, we don't know, but we do applaud the sector visibly aligning itself with inclusion and diversity at the workplace. These kinds of changes have been encouraged by awareness-raising actions like the ones carried out by our partner GAX at companies in the department of Quetzaltenango.
But we also saw a blanket with a photograph of Oscar, a young gay man who was murdered a few weeks ago in a popular bar in Guatemala City. His friends and family honored his memory and reminded us that not all of us are here. That violence and hate crimes are real and we have to continue demanding thorough investigations by the authorities.
Celebrate and also denounce
"The personal is political" is a widely used slogan in feminist spaces and social collectives. And yes, it is important to politicize spaces, not in the partisan sense, but rather by denouncing the fact that inequalities, discrimination, violence and hate crimes are realities that impact the daily life of LGBTIQ+ people.
Guatemala is going through a turbulent political time in which the narrative that manipulates and delegitimizes the LGBTIQ+ movement is growing ever louder. For Ana Lanz, director of Visibles, a partner organization of Hivos' Diverse and Inclusive Guatemala project, it is inspiring that:
"More and more young people are joining the Pride march. That means they are actively participating in the few remaining spaces where we can exist, resist and be visible. We know we're in a hostile political environment, but despite that, youth participation was clearly on display."
Ana Lanz, director of Visibles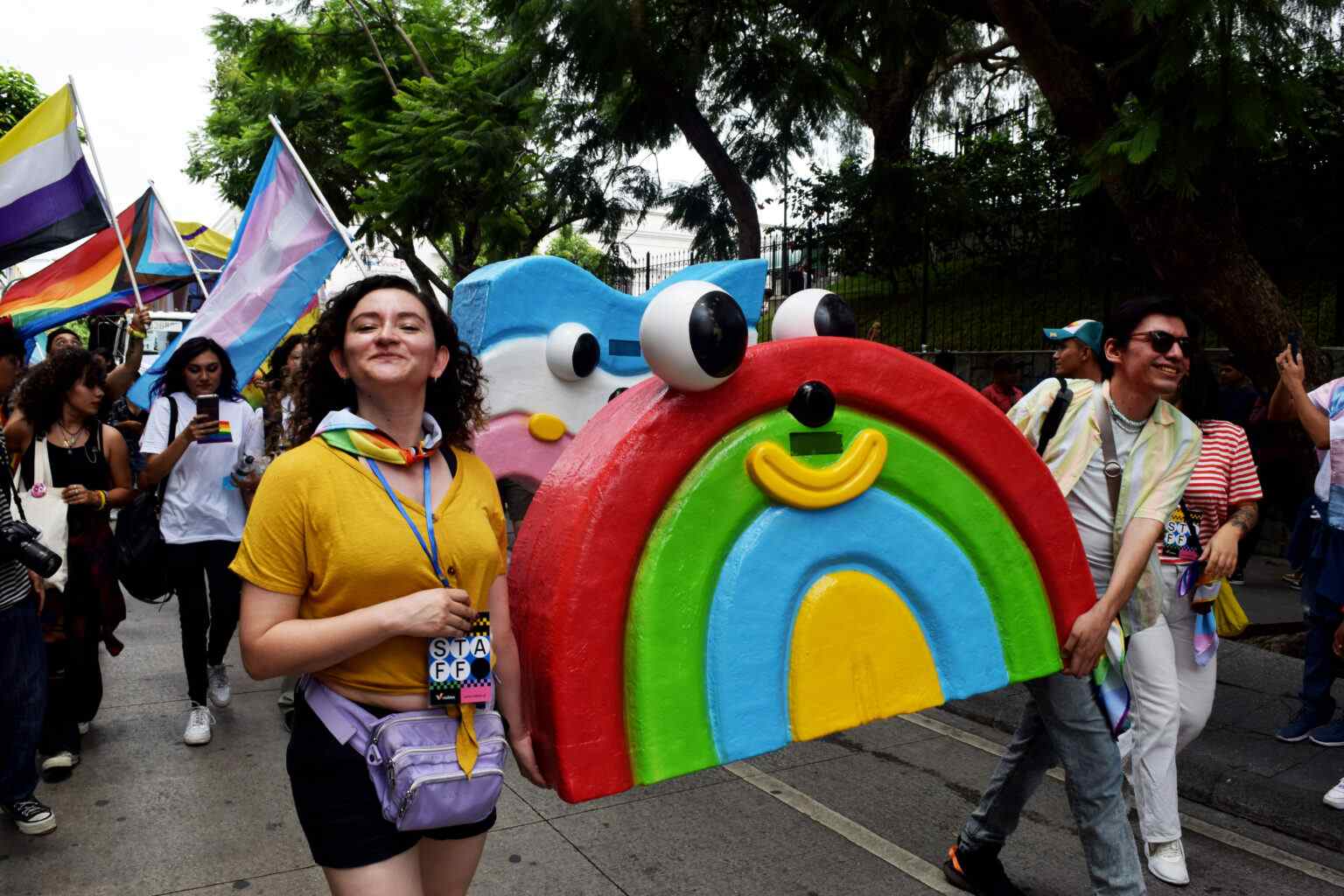 Data art – the new infographic
You need to be fully familiarized with a problem if you want to solve it. As part of our program Onward with LGBTIQ+ Rights in Central America, GAX presented a data art exhibit showing the complaints filed by LGBTIQ+ people with the Public Ministry from 2017 to 2022. Of the 1,362 complaints, 861 had been archived and dismissed, 258 were still under investigation, and only 32 had led to convictions. The exhibit also showcased records of people reached and sensitized on issues of human rights, sexual diversity and comprehensive sexuality education:
2,532 people sensitized
1,270 LGBTIQ+ service providers and over 500 LGBTIQ+ young people reached
336 girls, boys and young people trained in human rights
25 private companies sensitized
For several years, GAX has continuously monitored and updated data, mainly on violence against the LGBTIQ+ population, which is published on its website.
"Pride was a strategic space to display this data. We used garden imagery for data we are proud of and a cemetery to express solidarity with LGBTIQ+ people who have faced violence and hate crimes. Data art was our way of raising the issue and demanding that the courts do their job in a timely and appropriate manner, since only two percent of complaints lead to convictions."
Leonardo Ortega, Director of GAX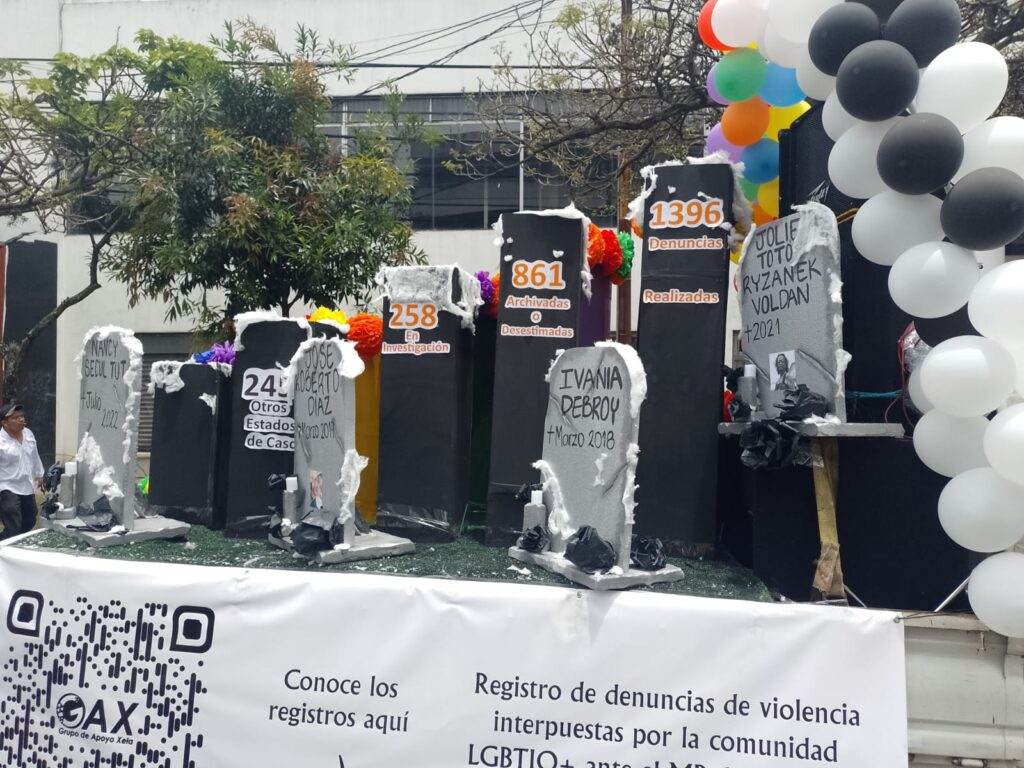 Today and always we feel #PrideEveryDay
Pride 2023 also marks another year of working with our friends at Quorum on a series of short videos about how to stop hateful narratives and the importance of eradicating hate, discrimination and violence everywhere, in public and in private.
LGBTIQ+ people deserve access to education, health care, jobs and justice without prejudice, discrimination or violence. Our #OrgulloTodosLosDías (#PrideEveryDay) campaign is running on the Quorum and Hivos Latin America social media networks. You can watch the videos (in Spanish) on our YouTube channel.
Gabriel Woltke, co-founder and journalist at Quorum, says that he and his team learned a lot from the campaign's video series.
"We must always listen to lived experiences that help us understand how social problems affect people's lives, and then rise to the challenge of finding the best ways to tell these stories to audiences who aren't sensitized or familiar with them."
Gabriel Woltke, Quorem
Pride 2023 in Guatemala City was a riot of diversity, colors, music, young people, diverse families, mascots, student movements, sisters and brothers from Honduras and El Salvador. People of all ages marching together to say we take #PrideEveryDay, in celebrating, claiming, denouncing, and filling the streets with joy because Guatemala and Latin America are going to be queer and (trans)feminist someday!