By Jean Enriquez, Executive Director, CATW-AP *
Since August 2017, the Coalition Against Trafficking in Women – Asia Pacific (CATW-AP) has partnered with Voice in the Philippines and another grassroots organization, SENTRO (Center of United and Progressive Workers), to implement a project called: "Violence against Women and the War on Drugs". This is a response to the rapidly shrinking space for human rights advocacy in the Philippines, which has also been pointed out by the Civicus Monitor.
The Philippine government's "war on drugs" has claimed the lives of at least 4,075 people according to official government data, with other estimates reaching as high as 20,000. Initial responses from Philippine civil society were dismissed as opposition propaganda. Human rights advocates were discredited as valuing the lives of "criminals" over the lives of the "victims".
Empowering women and children left behind by the killings
CATW-AP started giving psychological first aid and empowerment training to the women left behind by the victims of the state-sponsored killings. Their children also went through psychological first aid with child counselors. These widows, mothers, daughters, and sisters of the victims said they have found allies in CATW-AP, after experiencing feelings of isolation, grief and trauma caused by the stigma of surviving people killed for being "drug peddlers."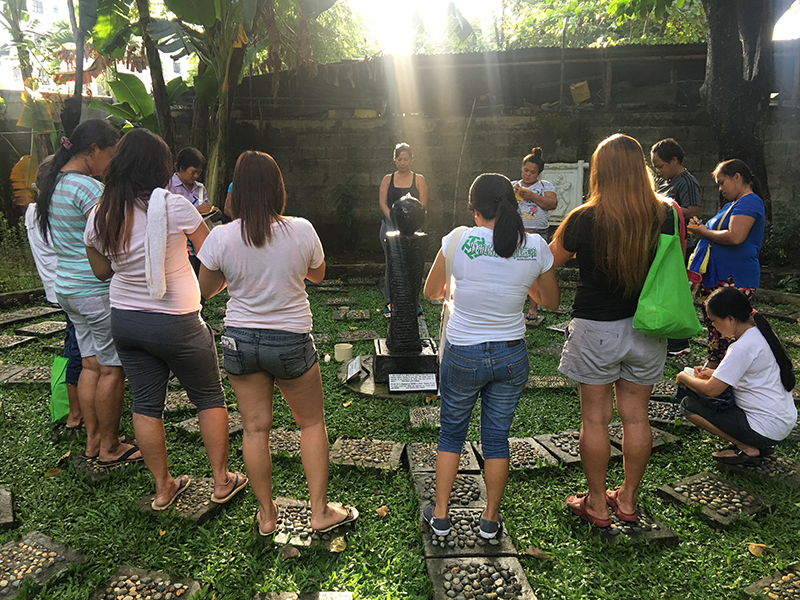 "When one of my companions shared her story, I wanted to scream because I also experienced what she experienced. I was repeatedly raped by the police in front of my partner, so that he wouldn't be taken to jail. I was very scared then because the policeman had a gun."
"Somehow, my trauma was lessened. I am not as scared of the police. Unlike before whenever I see a policeman, I feel like peeing in fear. I feel that every policeman will use me.'' – program participant who became a community organizer
From self-identified victims to organizers and mobilizers
The empowerment training includes human rights defense skills because arrests, searches and extra-judicial killings continue. As a result, the women have begun to question the imprisonment of relatives and attend to these cases personally.
"Violence against Women and the War on Drugs" links women to other organizations providing skills in self-organizing, forensic photography and para-counseling. With support from CATW-AP and SENTRO, they are now able to draw strength from deep within themselves to face the continuing threats.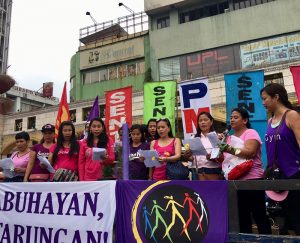 Through this process, women in Metro Manila have formed the Organization of Women Survivors (OKS) and themselves trained more than 210 other women in the area. From self-identified victims, they have become organizers and mobilizers, taking to the street and using their voice to make noise.
* This blog post was edited for re-posting on hivos.org. You may visit the original here: https://voice.global/blog/shrinking-civic-space-in-the-philippines-women-mobilise/ 
Hivos and Voice
Voice is an innovative grant facility managed by Oxfam Novib and Hivos. It supports the most marginalized and discriminated people in ten countries in Africa and Asia by amplifying and connecting their voices. The aim is to leave no one behind. Its grants create safe spaces to meet, build self-confidence and develop transformative leadership. The grants also go toward building civil society and media support for these groups' demands, and support evidence-based advocacy to influence policies and behavior.
The target groups are: