By Maureen Mukalo, We Lead safety and security officer, and Lillian Matemu, We Lead program officer. Both based in East Africa
To mark this year's Human Rights day, we are reflecting on the safety and security of human rights defenders working to advance sexual and reproductive health rights in the Global South. The majority of the attacks they face take place physically and online through various trolls and disinformation campaigns. But the resulting psycho-social scars are invisible and often go forgotten as we focus on devising prevention and protection measures for human rights defenders. This is why their mental health and wellbeing should not be overlooked, particularly at a time when civic rights are being repressed globally.
Challenging social norms
The safety and security of special groups such as women human rights defenders entails intersecting circumstances of sexuality, gender identity, race, and geographical location, which places them in unique situations. It makes their safety even more precarious and can stop them from boldly championing issues on and offline like access to safe abortion for minority groups.
We're specifically focusing on women Sexual and Reproductive Health and Rights (SRHR) defenders who are exposed to significant threats due to the contentious nature of the rights they advocate for. Their work is seen as questioning social norms, and they are constantly forced to counter the narrative that they are "advancing the Western agenda."
The many challenges they face include: hostility from the general public and authorities; harmful anti-gender narratives and defamation campaigns; marginalization; under-recognition and underfunding; barriers to accessing decision-making spaces and platforms; stigmatization and ostracism by community leaders, faith-based groups, families and communities; and increasing violence in digital spaces.
New forms of violence
For transformative change to make headway we need to recognize these new forms of violence and how they impact the wellbeing of this unique group of human rights defenders. For a long time physical attacks were the most common forms of violence against SRHR activists, but the advent of social media has opened up new avenues. The vast, transnational nature of the Internet enables the rapid and massive spread of slander by large groups of hostile individuals mobilized across great distances, hiding behind anonymous profiles. Attacks are generally aimed at damaging the credibility of these rights defenders, diminishing or obliterating the power of their voices, and restricting the already limited public space in which women activists can mobilize and make a difference. Removing false or violent content is extremely challenging.
A survey conducted by Amnesty International in 2017 found at least 41 percent of women who had been abused online feared for their physical safety, and 24 percent feared for their family's safety. Online mobs who attack women often issue detailed and graphic threats against their children. This fear and anxiety have dire consequences: suicidal thoughts; loss of livelihoods due to self-isolation; depression; broken families; destabilizing relocation, and loss of privacy and freedom of expression.
Wellbeing crucial to vibrant movements
The development sector has done well in mobilizing efforts and resources to minimize the impact of physical and online attacks, but much more needs to be done to establish safeguards around the mental health and wellbeing of women SRHR rights defenders. Wellbeing has been recognized as a critical element in creating sustainable movements. It's paramount that all actors partnering with human rights defenders explore the nexus between physical and online attacks and the wellbeing of SRHR defenders.
Several attempts have been made by these rights defenders to safeguard their wellbeing. These include: joining support groups where they share how they dealt with the impacts of attacks; seeking help from psychologists and counselors; creating time away from work for activities that refresh them; learning more about managing physical and digital threats, and working with other stakeholders in networks where they share experiences. To this end, the We Lead program is committed to advancing the wellbeing of SRHR activists by helping the activists realize how important it is to invest in wellbeing and providing resources for them to comprehensively address their safety and security needs.
Beyond these measures, there is need to strengthen preventive and response mechanisms that address the wellbeing of SRHR defenders. We have to create greater public awareness of their unique contribution to human rights and rally the support of state officials, religious leaders and the public in creating safe environments for SRHR defenders. A woman human rights defender is not whole if her wellbeing is neglected.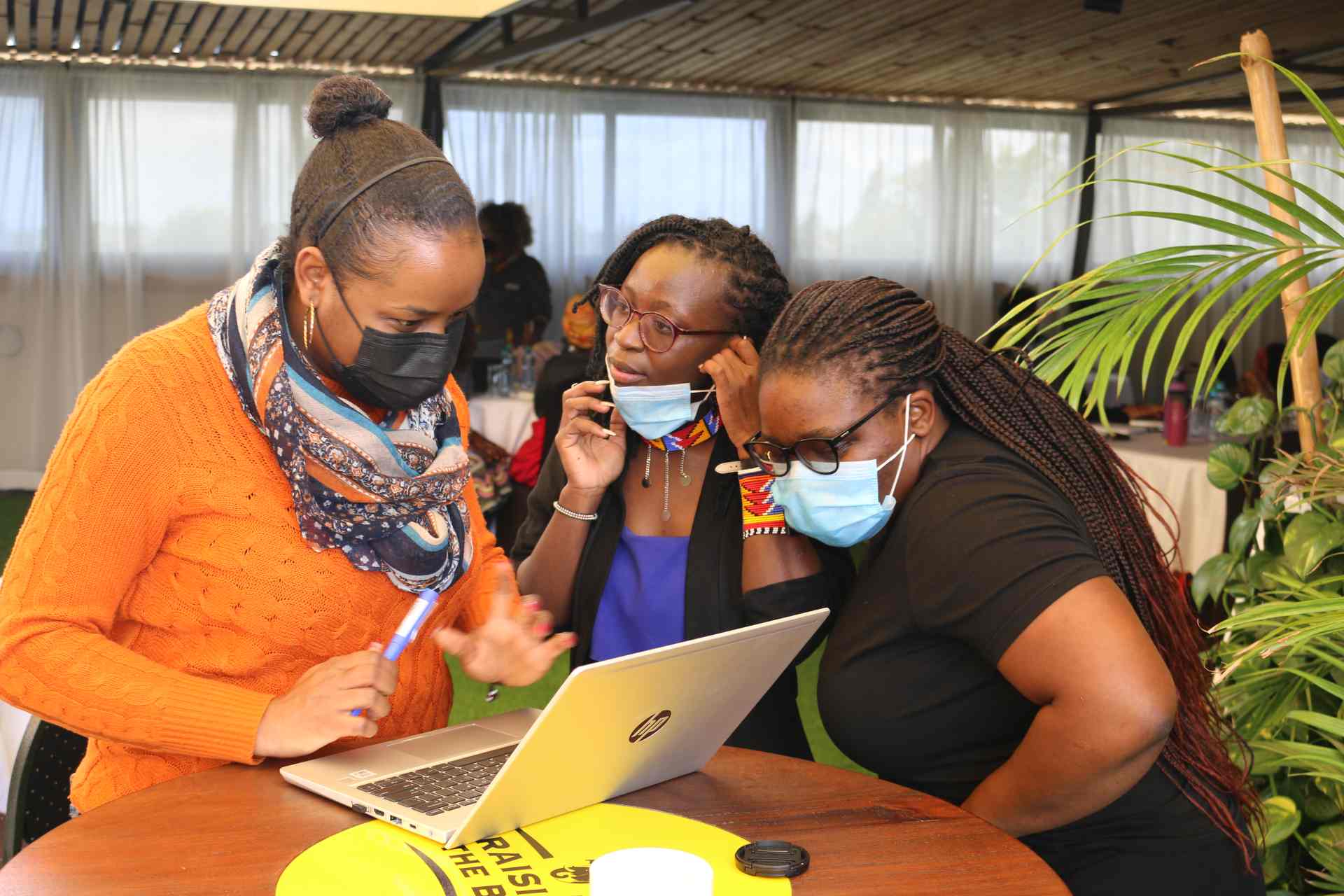 We Lead and the wellbeing of women SRHR defenders
The We Lead program fully recognizes the importance of safeguarding the wellbeing of women SRHR defenders. We're committed to building on existing work to safeguard their wellbeing by strengthening their capacity, knowledge and skills in comprehensive security management, linking the activists to existing human rights defenders networks, and carrying out campaigns aimed at changing the general public's perception of SRHR defenders.
We Lead aims to strengthen the influence and position of young women whose sexual and reproductive health and rights (SRHR) are neglected the most. This includes integrating practical safety and security measures at all levels throughout the program. We also use tools and exercises that support self-care in our safety and security trajectory that are coordinated with the trajectory on wellbeing. The program further stresses the importance of looking at safety and security holistically, which it includes both physical and digital security and the general wellbeing of women activists.