It is said some people are born leaders while others are trained or given opportunities that transform them to become leaders. But what chances does someone with a low level of education and one who has been denied various opportunities to be better due to societal and cultural norms have to be in leadership position? This is the situation of majority of women working in flower farms in East Africa.
Although most of farm businesses have now put in place mechanisms to give women leadership opportunities, a lot more needs to be done. Caroline Wahome, Regional Communications Officer, had a chat with a few women on their journey to get to leadership positions in the flower farms.
Ruth Wanjiku Muchai: Grading supervisor
"I joined Tropiflora in 2006 as a general worker and moved to grading after two years. In 2010 I was promoted to a team leader position, in charge of ten staff. Two years later, I was promoted to a grading supervisor. In this position I supervise over 40 people.
It's a difficult job but it challenges one to think wide. I have always been a leader. I was the school captain in high school. I know it's something in me; but you also have to prove yourself. I take pride in my work. I'm a fast learner.
After completing school, I searched for a job for almost four years. I was ready to take up any job. I dropped off my application at the farm's gate. They asked me to leave my contacts. They called me a week after. I started as a casual worker, working six days a week and earning Ksh2,800 ($27). After three months working as a casual worker, I got a permanent contract.
When I got promoted to a supervisor position, I was able to employ a minder to help look after my two children. I was also able to afford to rent a house closer to work. Initially I had to walk for close to one hour to get home and vice versa.
My manager, Eva Ngige, observed that I could manage time well and that I was disciplined. She would leave me in charge in her absence. Likewise, I also recommend other women when I see potential.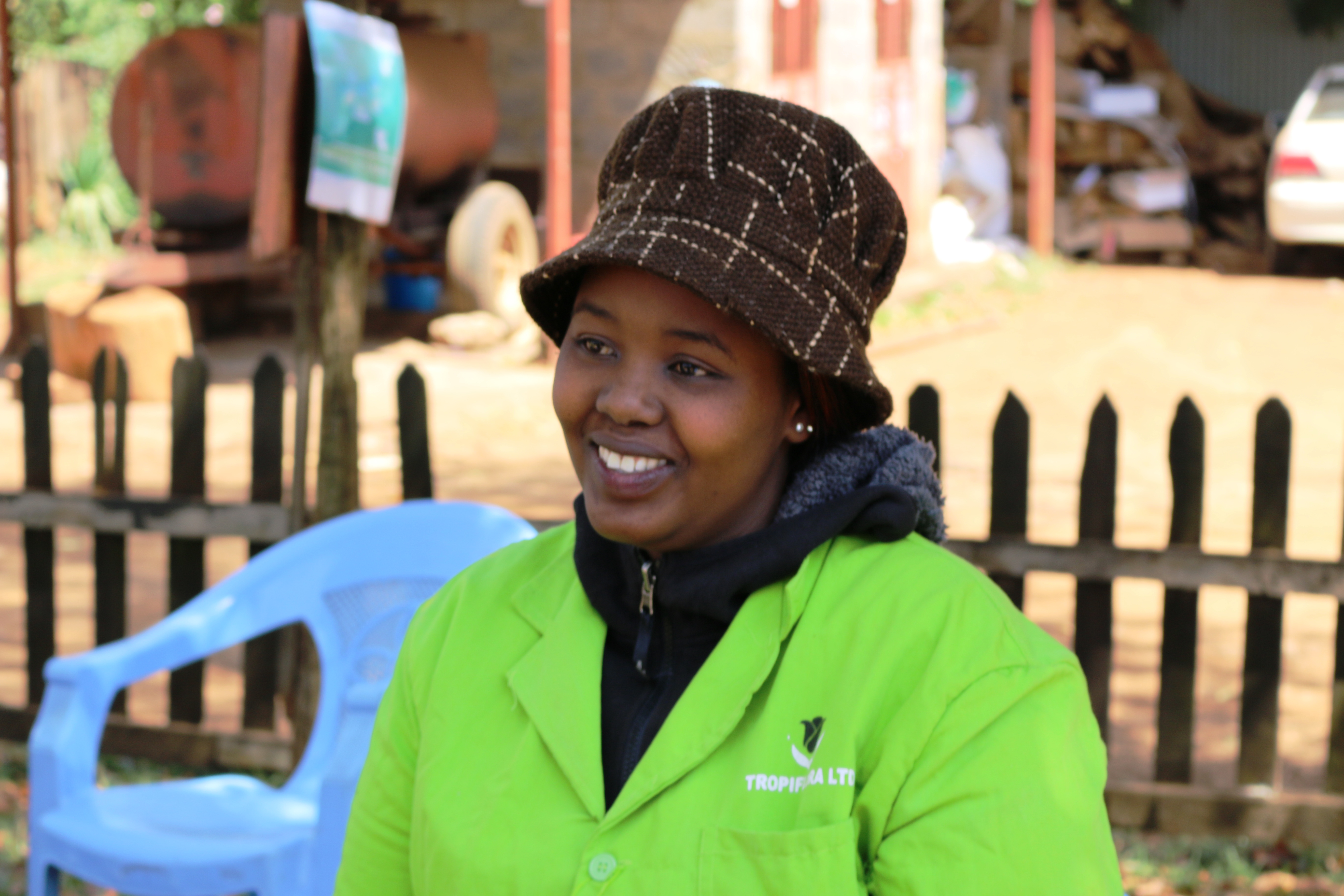 Maureen Achieng: Senior supervisor
I started working at the farm when I was 22 years. I was a general worker for 10 years earning a basic salary of Ksh4,700 ($45). In 2017 I was promoted to a team leader. Shortly after, I rose to a supervisor position and now I'm a senior supervisor. At first the farm work was difficult – the pricks from the thorns were a bit tough for me but after my first salary I was happy as I have two children whom I raise on my own.
My supervisor was fired due to some misconduct and I was proposed to take over, because the management wanted a lady – as the position has always been held by a man. My performance was also good. When I joined I was young and very shy. Now I'm confident such that I can sit with the farm managers and table issues (of the farm) and they respect me and my work.
I'm in crop protection and supervise 39 workers. My day to day job is to identify problems with flowers and file a report. I have to monitor bugs as well.  I advise on the treatment and report if the recommendation was effective or not.
The most pressing challenge is the issue of speed, which is necessary in this work. If any of my staff doesn't meet their target, I try to talk to them to understand what the issue might be.  I have also introduced bonuses pegged on performance as a motivation and it's working quite well.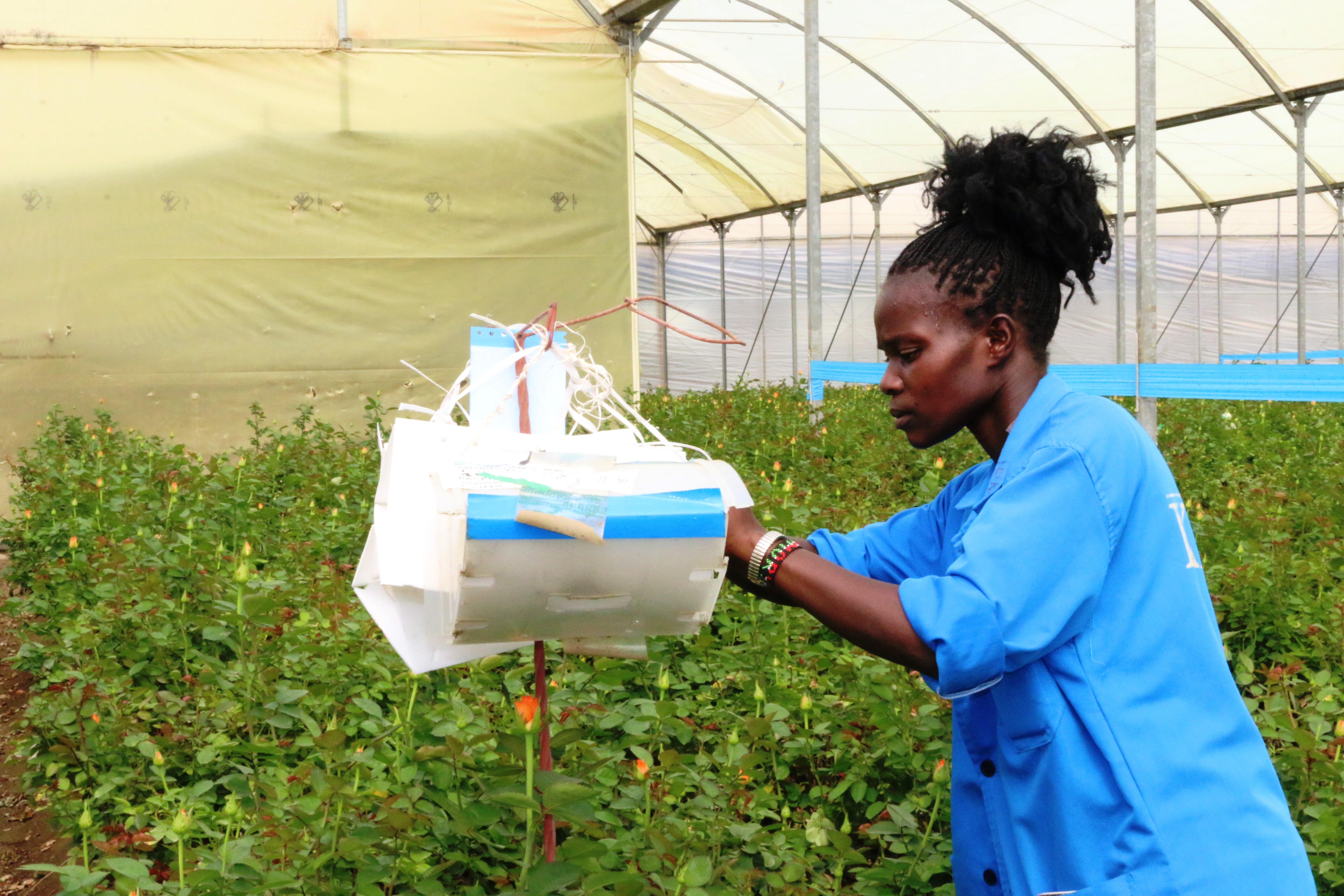 Mirriam Wangari: Gender committee
I have been working in the flower industry almost two years now.  I was a pre-school teacher, but the work ended after the school shut down. I had come to visit my sister who lives in Limuru (outskirts of Nairobi) and she recommended that I apply for a job at a flower farm nearby as she had worked there and like it. I applied and was taken in as a casual on a three-month contract. I was earning Ksh6,350 ($62). As a teacher I earned Ksh9,000 ($87). It was difficult to adjust, but I needed a job. When gender committees were being formed, I was selected. The proposal was by show of hands. The fact that they heard that I had a teaching background is one of the reasons they chose me.  The management is in the lead and supports our work as the gender committee. In a span of a year and half in the committee, we have handled four cases. The challenge of our work as committee persons is that if cases are tabled during peak seasons, they will have to wait until work lessens. When work is a lot, all other things come last.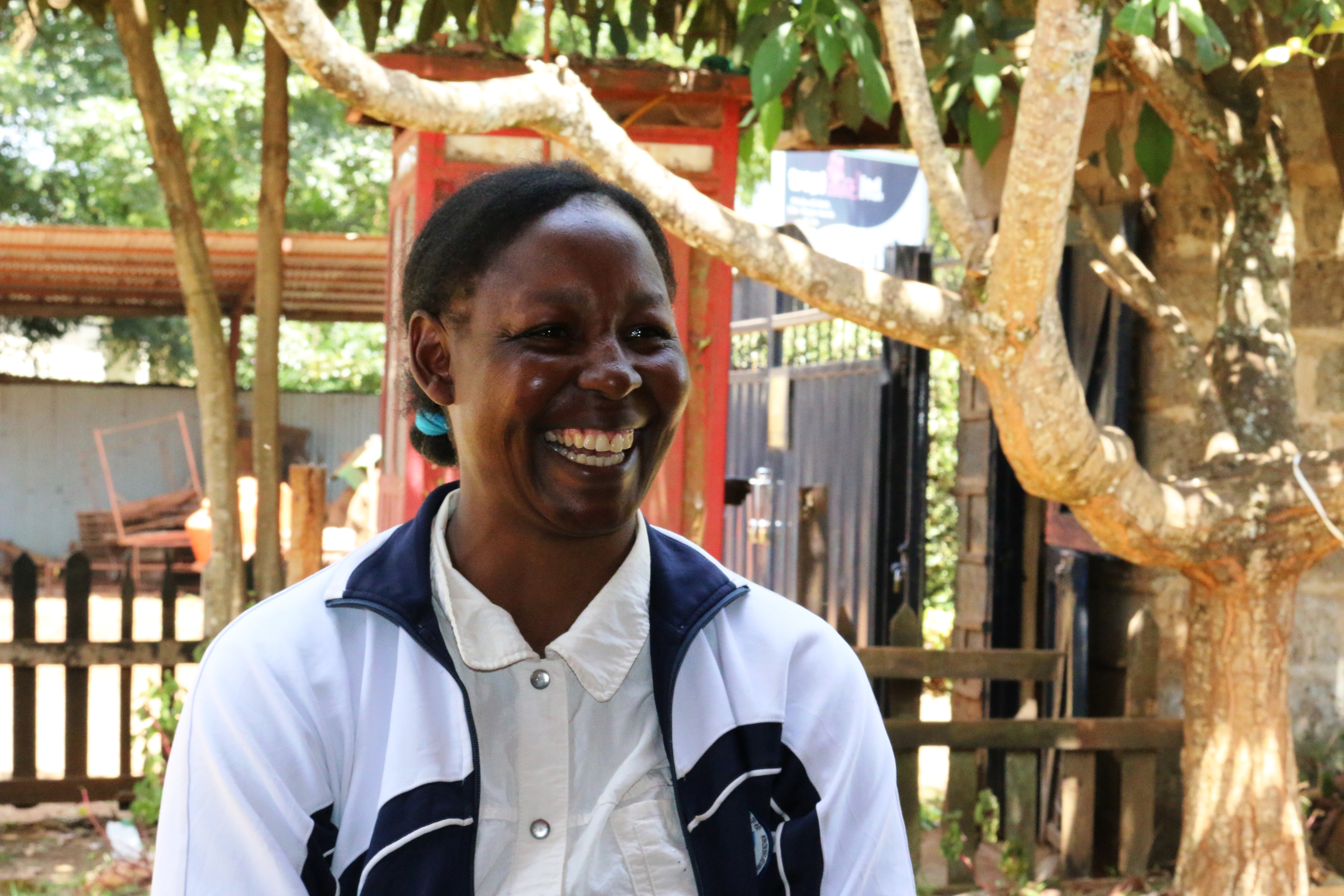 Cherono Doris: Senior supervisor
I started as a general worker in 2010. I completed high school and proceeded to pursue a diploma in Tourism and Hospitality, a course which took me two years. I, however, was already a mother as I had child when I was about 16 years and in secondary school. I didn't think I would stay long at the farm as I felt "I was educated".
I got promoted to the post of a supervisor in 2012; a position I held for two years before becoming a senior supervisor. A supervisor controls a block while a senior supervisor is in charge of both workers and supervisors. I oversee 11 supervisors and control six blocks, all which has a minimum of 30 staff. My starting salary as a general worker was Ksh6,800 ($66); this is one of the challenges of working in farms at low levels. The pay is little and the work is tough.
As a leader you have to study the characters of your staff. While at the farm I have received training on first aid, leadership, personal development and financial management.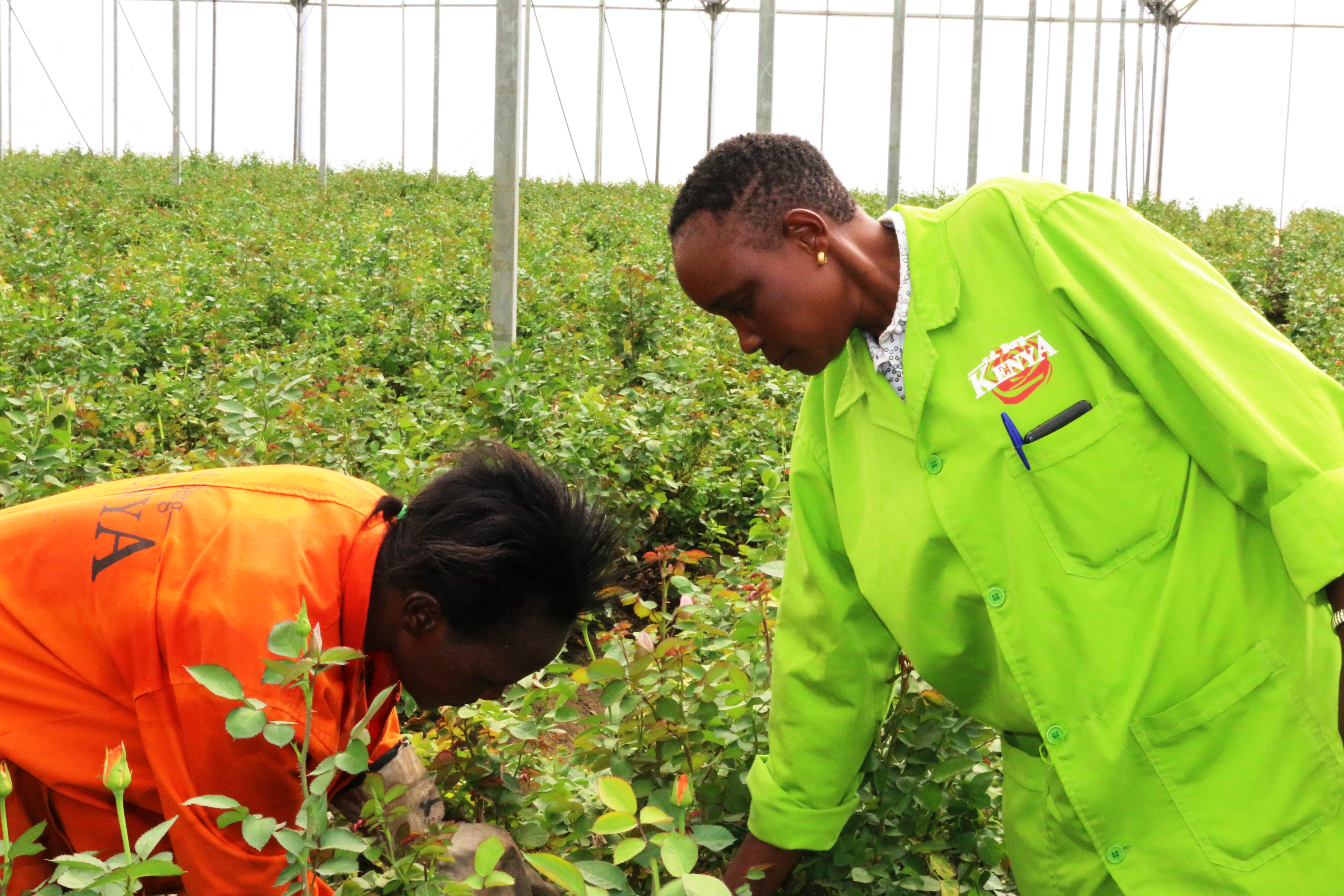 Damaris Kaviti: Nursery supervisor
I started as a general worker when I was 19 years old. I worked for five years in this position. One day they announced that there was a position for a supervisor and those interested should apply. We were only two ladies who applied. We were interviewed and I got the job to be a nursery supervisor. We were then trained on how to manage a nursery. I have gained a lot of knowledge on flower farming because I had to propagate different flowers. I started earning Ksh8,000 ($78) as a supervisor and I currently earn Ksh20,500 ($200).