The global celebration of International Women's Day (IWD) on March 8, and the viral success of the hashtag #BreakTheBias throughout the month, saw happy outcomes for women Hivos supports in different areas of the world, in this case, Zimbabwe.
In Zimbabwe, Women's Month – March – coincided with local by-elections for Members of Parliament and councilors. Our She Leads program had been working with several women interested in getting into or re-entering politics, training them through our various partners in electoral conduct and how to engage the public.
Two of them, Honorable Susan Matsunga and Honorable Sichelesile Mahlangu, ran in the March 26 by-elections and were elected Members of Parliament (MP) in their respective constituencies. We spoke to them about their experiences in the lead up to, during, and after the by-elections.
Hon. Matsunga: Let's celebrate women in politics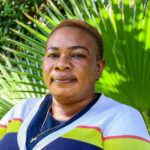 Hon. Susan Matsunga began her political journey in 1999 after joining the then recently formed opposition party, the Movement for Democratic Change (MDC). She was elected MP in the 2018 general elections, only to recalled in 2020. But she won back her seat in the March 26 by-elections. This is her story.
Hon. Mahlangu: Work with the people, always!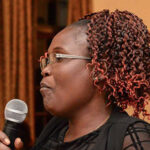 Hon. Sichelesile Mahlangu believes the key to winning elections is maintaining a presence among the people you want to vote for you. This also enables you to understand the needs of the public. She, too, was elected MP in 2018 but recalled in 2020. This is how she made her way to victory in Zimbabwe's March 26 by-elections.
She Leads focuses on promoting the full and effective participation and leadership of women and girls in political and societal decision-making in Zimbabwe.