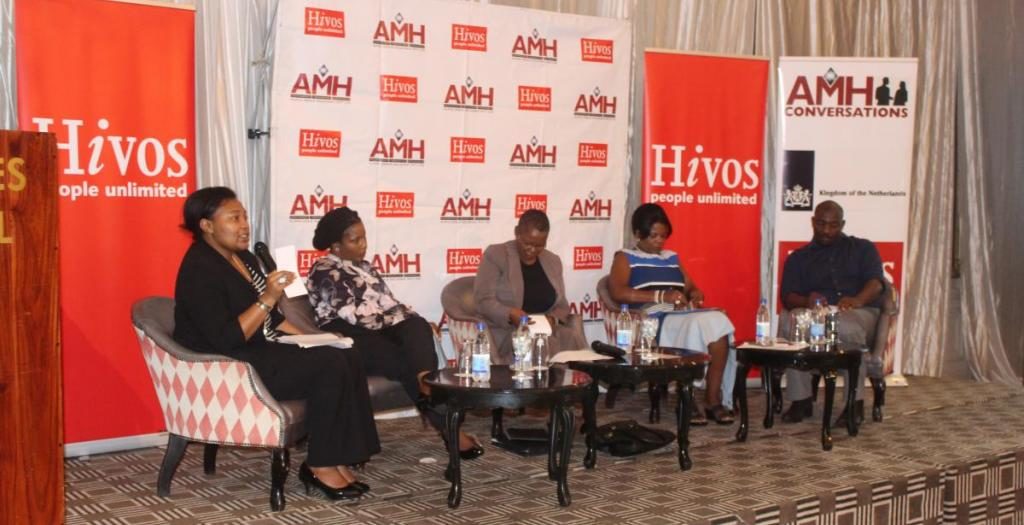 Alpha Media Holdings Conversation: Women's Empowerment and the Quota System in Zimbabwe
The issue of women's representation in Zimbabwe's eighth Parliament came under the spotlight at the Alpha Media Holdings conversation titled: "Women's Empowerment and Gender Equality Progress in Zimbabwe: New Constitution and the Women's Quota," held  December in Harare.
The discussion aimed to establish the gains made with the first group of female Members of Parliament appointed under the quota system, as well as assess if the country is making progress to ensure that women's representation goes beyond the quota provision. It also explored women's representation through opportunities in business.
Women's representation in the Zimbabwe Parliament shot up from 19 percent to 34 percent in the recent elections thanks to the quota system in the new Constitution adopted in May 2013. However, the number of elected women actually dropped in the current parliament, resulting in a heavy reliance on the quota system to shore up women's representation.
During the AMH Conversation, women's representatives reflected on whether the quota system had improved the lot of women in the country or was merely a statistic.
Former parliamentarian Margaret Dongo said that women in Zimbabwe deserved equal representation in parliament without resorting to the quota system because they played role in the country's war of liberation alongside their male counterparts.
"If you look at women today, they receive double discrimination. We need to look into history to establish the role of women. We fought side by side with men. We need to pick it up from there," said Dongo.
Parliamentarian Beatrice Nyampinga urged women not to be dissuaded by the threat of physical violence that generally characterises Zimbabwean elections. She, however, bemoaned the lack of resources that face women interested in participating in electoral processes.
"Let's make sure that women have their own resources. We need resources to be available to women especially for primary elections. During primary elections, it's a challenge for women to access resources, particularly across the political divide. If we want more women in politics, we should resource them," said Nyampinga, adding that women in the quota system should have been appointed on merit instead of political party representation because "political parties tend to whip women's voices into line".
Businesswoman Tsitsi Mutasa said that women in corporate leadership tend to gag themselves, not because of lack of knowledge but because they tend to accept a backseat.
"Women want to appear innocuous like a wallflower, and the problem with that is that the people who call you onto a board will overlook women. The problem is if a woman is on a board, and she is looking for another board member, she will not appoint another woman, so this is a challenge. At a personal level, women need to reflect on what they have done to empower another woman,"
Hivos Southern Africa Hub has been providing support to Alpha Media Holdings, a leading newspaper publisher in Zimbabwe, to conduct dialogues on critical issues facing Zimbabwe.