By Winifred Nambuusi
Hivos together with Food Rights Alliance on March 6 held a dinner under the theme Let's talk Nutrition with the aim of recognizing the role women play in the food system.
The Chief Guest H.E Rhoda Tumusiime, former Commissioner for Rural Economy and Agriculture at the African Union Commission as well as a member of the global Panel for Agriculture and Food Systems acknowledged that Uganda's food value system is broken. "20 percent of deaths in Uganda are due to poor access to food and consumption of non-nutritious food," noted Ms Tumusiime. This, she said can be countered if people consumed nutritious foods such as the orange fresh sweet potatoes and beans (which are rich in irons).  "Traditional foods to control the triple burden of nutrition," emphasized Ms Tumusiime. In ending her remarks the chief guest acknowledged that political leadership is needed to champion nutrition and asked women to be involved in policy agendas that can be turned around into actions to promote nutrition.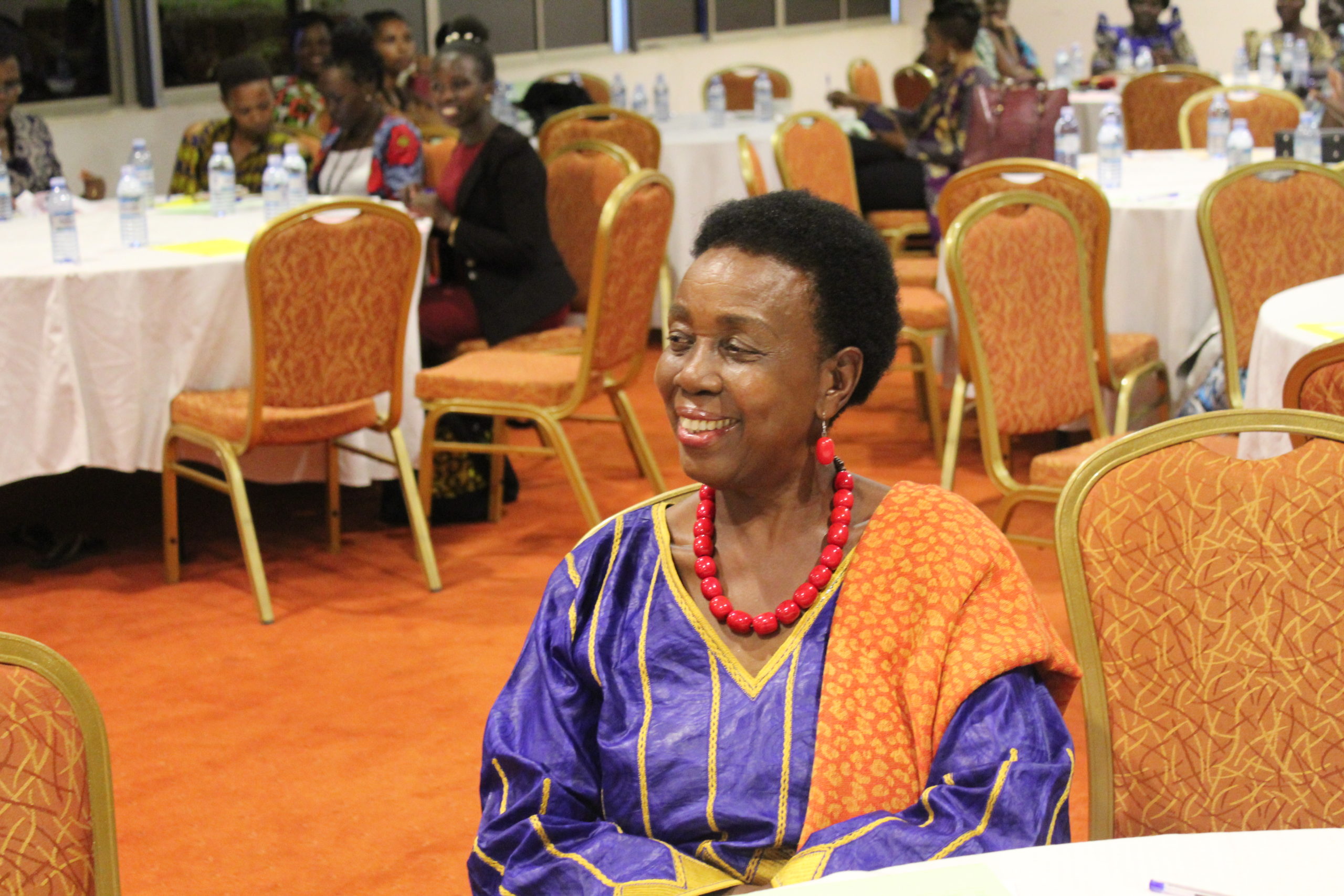 Also present at the dinner was the Executive Director Women's Democracy Network-Uganda Chapter, Ms Perrry Aritua who advised attendees on how to influence decision making for gender responsive policy and legislative reform. Ms Perry said that for starters women need to be aware of the existing policies. They also need to be present, right from the start when new policies are being drafted and (also through the whole policy drafting journey).
Ms Doreen Kataama, the District Production Officer of Buikwe District added that dominancy of men in accessibility of land, limited decision making for land among women leads to unfair distribution of income generated from agricultural produce and other cultural practices still remain the challenges in maintaining rural household food and nutrition security in Buikwe.
Mrs. Sarah Akera, whose catering business specializes on indigenous traditional foods such as ishabwe (African Mayonnaise), akeyo (African spider plant) malakwag (hibiscus), malewa (smoked bamboo shoots) and obutuzi (mushrooms) among others, encouraged women to focus on their passions even amidst discouragements from other people and also feed their children with healthy indigenous foods. Mrs Akera started by catering for small home functions and has now advanced to international traditional foods such as Nigerian, Kenyan, Chinese and Russian food.